In its storefront Chinatown gallery, Friends Indeed presents the work of the young Vancouver-based artist Gloria Wong. The exhibition "Three Tongues" (through May 7) showcases a small series of photographs of Wong's intergenerational Chinese Canadian home. At first glance, Wong's sparse portraits and interiors seem almost austere. However, the images' mundane objects subtly reveal the complexity of the family's identities while facial expressions and gestures convey the warmth of family, even when language fails.
Furnished in creams, yellows, and blacks, Wong's photographs portray a tidy and average home. Family photographs, laundry hanging to dry, and Asian pears suggest the family's ties to Hong Kong. Additionally, small details, like a lamp with a chili pepper motif, curvilinear porcelain and glass vases, and an almost Deco living room sideboard display the family's aesthetics, which are perhaps more modern than Qing dynasty.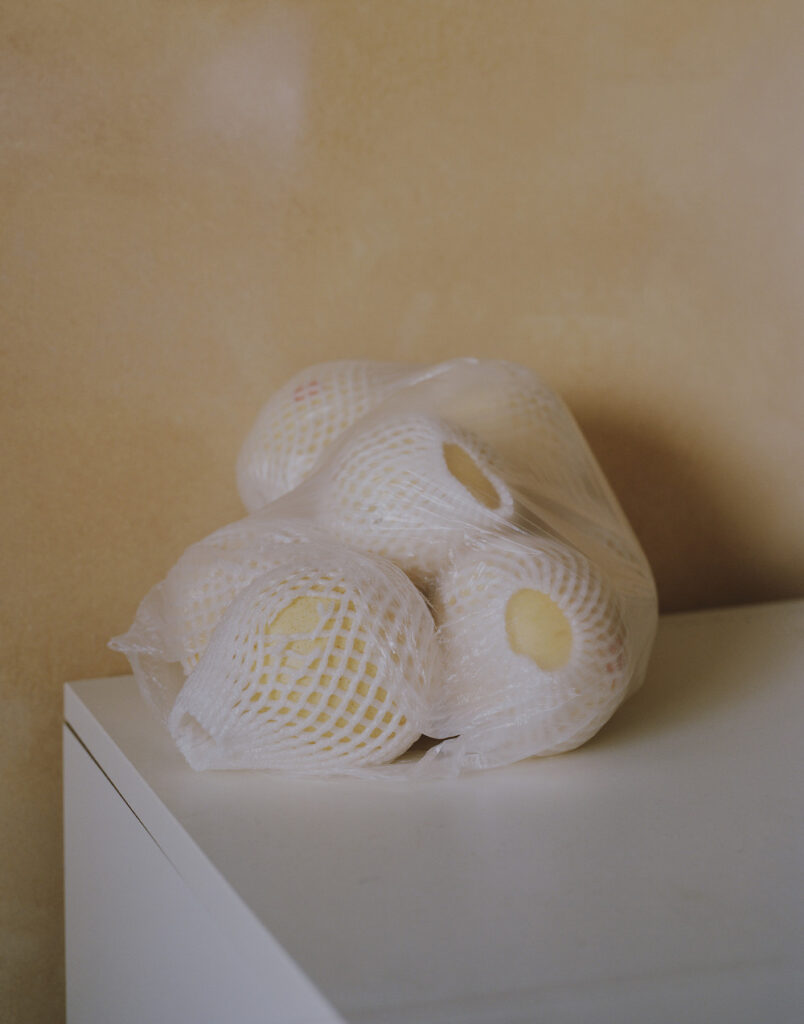 The Wong family home does not have brightly colored, patterned lanterns or intricately carved jade reliefs that popular culture attributes to an exotic Asian aesthetics and culture. Within Wong's frame, her family does not perform Asian identity for a general audience. Rather, Wong sends targeted clues to specific viewers, those who may be able to read the subtleties within the family's hybridity.
The photos are part of an ongoing series "sik teng mm sik gong (pardon my Chinese)"—the artist refers to the phrase used by many second-generation Chinese, who may not proficiently speak the language of their parents or grandparents. There's a silence and stillness in Wong's images. We don't hear the broken Cantonese or broken English as the multilingual family attempts to communicate. As Wong slowly reveals more information in each of her images, she gives viewers moments of pause.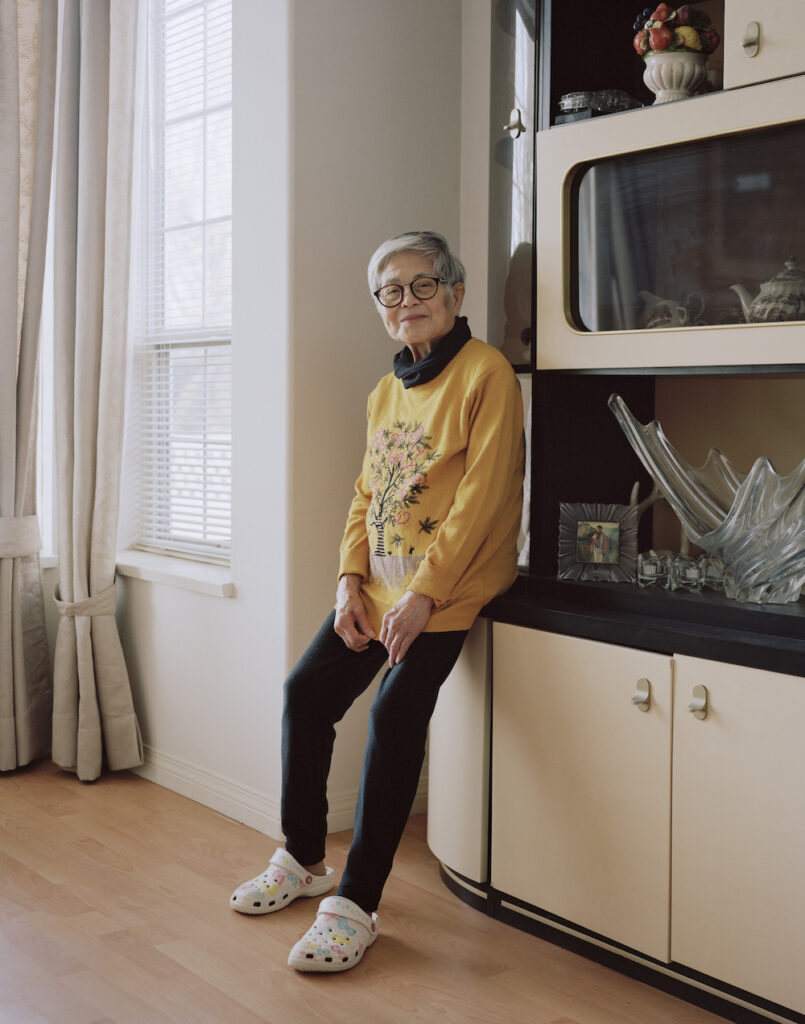 Despite the repose of Wong's images, her sweatsuit and Crocs-wearing grandmother is instantly recognizable as any other modern nai nai, nana, bubbie, nonni, or abuela. As she leans against the living room sideboard, she appears supported, but also full of vitality and warmth. Additionally, Wong's father appears seated on a black sofa with his hands crossed on his lap; his half smile and eyes suggest a kindness. Wong's portraits demonstrate the ways that small gestures or expressions portray an intimacy within a family, and beyond.
Home is the place you reside, the place you were born or raised, and the place you feel comfortable. For those within the diaspora, this can be many different places that shift over time. As our worlds have shrunk during the pandemic, we have become preoccupied with our homes and longings for the places we can't go. Despite being created before the pandemic, these images share the importance of what and who we choose to surround ourselves with as an expression of our homes.
"Gloria Wong: Three Tongues" is on view at Friends Indeed through May 7. More info here.