Sally Gearhart, a trailblazing lesbian activist who helped create the academic discipline of women's studies and led the fight to protect LGBTQ public school teachers in California, died July 14. She was 90 and had been in failing health.
You can read a lot more about her life, and her impact on the world, in Marke B's recent story about a documentary that's being made about her.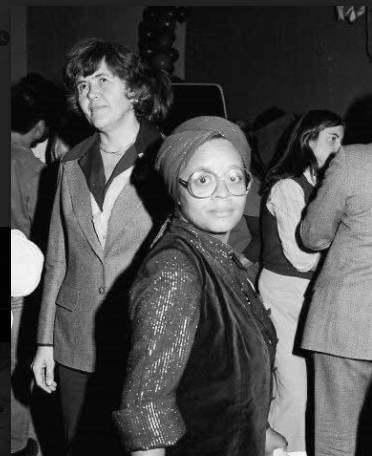 The BAR published a long obit today, lauding her among other things as the first out lesbian to get a tenure-track position at SF State, where she created one of the nation's first programs in women's studies.
Nick Large, a young LGBTQ activist, posted this on Facebook:
Have you ever taken a women's/gender studies course? You can thank her for blazing the trail. Are you a queer public-school teacher in California? You can thank her you're allowed to do that.
She is probably best known for her role in the campaign to defeat the Briggs Initiative, a 1978 ballot measure that would have banned lesbian and gay people from teaching in public schools in California. She and Harvey Milk were the two most visible faces of the No on 6 movement – and to her dying day, she felt that media coverage (including the movie Milk), downplayed or ignored the role of women in that campaign.
"The Briggs Initiative is what put her on the map," Roma Guy, who was a close friend and ally, told me. "She brought women's and lesbian issues to the forefront of the movement in a way none of us had done before."
She had a sense of humor and outrage, Guy said, that was infectious and powerful. "At one rally we had, a lot of people didn't know her, but she spoke and made clear that she was a lesbian, and then said 'when I see John Briggs I'm going to walk right up to him and kiss him on the lips.' The crowd went crazy."
Born in the South, she was able to challenge Briggs on religion: "Harvey said, 'she knows the Bible and I don't,'" Guy recalled.
Gwenn Craig was one of the campaign managers for the No on 6 battle. "She and Harvey were the co-chairs," Craig told me. "Every time the two of them would go out a lot of people would come along. That was a time when there were strong connections between lesbians and gay men in the movement, even more so than today."
When Milk came out, Craig said, "she was really upset about the lack of representation of women in the movie."
We will update you on memorial plans.