The Chron has it in for District Attorney Chesa Boudin. It's no secret. The paper didn't want him elected, and its reporters and columnists have gone out of their way to give fuel to inaccurate and misleading articles that are helping fuel the recall campaign.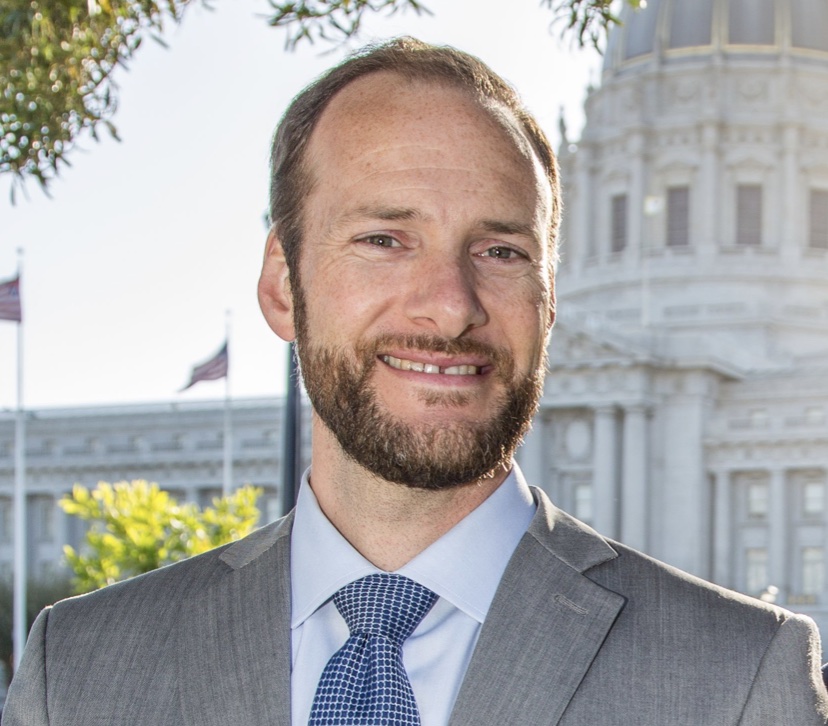 Chron columnist Heather Knight has done all sorts of stories that I disagree with.
So I shouldn't be surprised that Knight has blamed Boudin for allowing someone who hit a bicyclist to avoid prison time.
But this is serious, and these stories matter. So let's take a moment to look at what's really gone on here.
First of all: Knight's column picks up on allegations that were first published by Susan Dyer Reynolds. Reynolds has zero credibility here: Her work has been funded by a tech-driven campaign to attack Boudin. Seriously: Boudin's foes have given her $60,000 to go after the DA.
Here's what she's done with some of the money.
See any similarities with Knight's column?
I don't think that many people actually pay attention to Reynolds, which is why I typically avoid linking to her stuff. It's different when an established paper like the Chron starts picking up her stories.
The essence of the issue here: Five years ago (long before Boudin was elected DA), on a horrible tragic June day, two car drivers hit and killed bicyclists in San Francisco.
One of them, Nicky Garcia, is still in jail, charged with felony murder and held on a $10 million bond.
The other, Farrukh Mushtaq, spent only 16 days in jail and has been sentenced to three years of probation.
Wow: That sounds really, really bad.
In fact, Knight ends her column by quoting a former defense lawyer for Garcia:
"It doesn't seem fair," he said, "but there's got to be more to the story."

Maybe so. But I'm still waiting to hear it.
But Knight already heard the "more to the story." Sara Yousuf, a lawyer and spokesperson for Boudin, told me she answered all of Knight's questions and explained why the cases were, in fact, very different.
For starters: Both of these cases were charged not by Boudin but by his predecessor, George Gascon. This was more than five years ago.
Garcia was in a stolen vehicle when he hit Heather Miller in Golden Gate Park. Stealing a car is a felony. Under state law, if you participate in a felony that leads to the death of another, you can be charged with murder.
I don't like the Felony Murder law; neither, I suspect, does Boudin, whose father has served decades in prison because of it. If Boudin were in office back then, this case might have been charged differently, and Garcia might not be facing life in prison.
But this wasn't up to Boudin. Gascon charged Garcia under the Felony Murder statute, and a judge set his bail at a $10 million, which he obviously can't afford. (I think cash bail is also wrong; Boudin generally agrees with me. But this had nothing to do with him; a judge made that decision long before Boudin took office.)
Mushtaq wasn't charged with murder; his crime was vehicular manslaughter, hit and run, and leaving the scene of a crime. (Again: Gascon filed those charges.) What he did was terrible, but under the law, murder is different from manslaughter. Manslaughter is an accident.
Yousuf told me that three doctors—two of them hired by the state—said that Mushtaq was in a psychotic state when he drove the car into Kate Slattery. That could have made him not guilty by reason of insanity.
One judge didn't agree with that and denied him mental-health diversion. But the prosecutor—Maia Maszara, a longtime DA, not hired by Boudin, who has a reputation as a tough-on-crime type—was worried that a jury might side with the defendant.
"Three doctors is a lot of doctors," Yousuf told me.
Knight and Reynolds say that Mushtaq went to a strip club and was having a fight with his wife before he drove off in his car, ran a red light, and hit Slattery. That, they indicate, suggests he wasn't mentally ill.
Or maybe it suggests the opposite.
I have no expertise in this area. But I know this: A hard-ball veteran prosecutor thought there was a good chance that, in a San Francisco jury trial, Mushtaq could walk. Slattery's family, according to Yousuf, didn't want the case to go to trial with the possibility that Mushtaq would be acquitted. The family, she told me, was entirely onboard with the plea deal, which puts him on probation with the certainty of going to state prison if he messes up, even on a minor crime.
Plus, Mushtaq (who could afford $300,000 bail) has been out in the community for the past five years, and has committed no crimes or infractions.
I'm not saying Garcia should spend life in prison on a felony murder charge. And I strongly believe the cash-bail system is all wrong; he, like Mushtaq, should be free while he awaits trial.
So one big crime here is that Garcia, who has less money, gets treated differently from Mushtaq, who could afford bail.
But Boudin wasn't even in office when judges made that decision. That was under Gascon. Gascon charged Mushtaq with vehicular manslaughter, not murder. And there was, as far as I can tell, very little media fuss about Gascon and the judge's decisions at the time.
So the idea that Boudin let a killer go free is just … the same shit we have heard from the Chron since he took office.
By the way: I emailed Knight to ask about her column, but as is her practice (and the practice these days of most folks at the Chron, including the editor) she has not responded.