UPDATE: Due to the possibility of rain, the majority of the programming has been moved inside to Dance Mission Theatre, 5pm-10pm. See the FLACC website for more details.
The October light is soft, the air gentle, and the kids as exuberant as the four-legged cavorters who also soak in the last sunbeams which will send everyone home. Yet not everyone is leaving this magic place, Dolores Park. At the edge of it, across Mission High School, a small group gathered around a spot marked by a deep orange marigold and some burning incense. They are members of FLACC (Festival of Latin American Contemporary Choreographers) Community Dance, a collection of like-minded performers who have been developing their own contribution to FLACC's eighth (and first outdoor) celebration, sii agua sí: Remembering the Waterways in Yelamu, Sat/23 on traffic-free 18th Street from 5pm-10pm.
Until 2014, the San Francisco dance community—by some considered the country's second largest, after you-know-who, shamefully underrepresented work by its Latino/Hispanic dancers. Unless you thought Folklorico was it. FLACC's founding artistic director and lead curator Liz Duran Boubion filled the gap. The annual showcase of Latinx contemporary dance has become a focal point of this growing and ever-more diverse group of dance and performance artists.
For this year's festival, after so many of us have been housebound, FLACC decided to go outdoors. But where? A BART Station? Coit Tower? The Embarcadero? After learning more about governmental bureaucracies Boubion ever thought she wanted to know, the decision came down to 18th Street between Dolores and Church. It's an opportunity, she said, to consider "land management issues" and look with and at the history of indigenous people. "sii agua sí," has two stories; neither of them pretty. And yet, perhaps they can offer hope.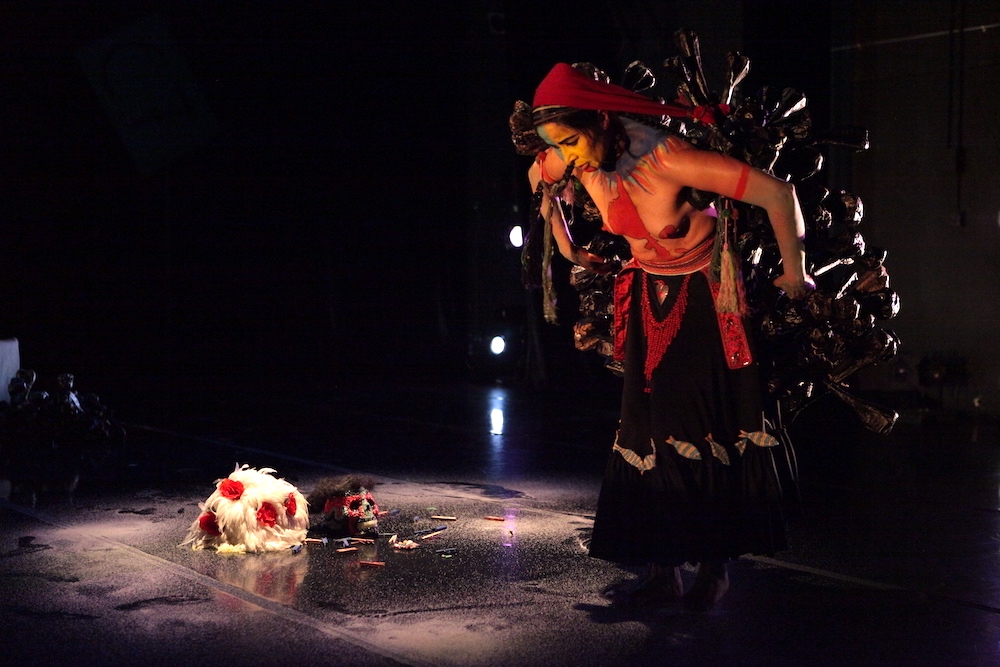 Imagine the front of Mission High with its pseudo-Spanish façade, looking at the remains of what was at one time an open landscape with creeks, lagoons, and even a small village This was home to indigenous people, Ohlone, Miwok, Pomo among them. But their land was stolen, they were brutalized, enslaved, and they were killed. The colonization of the area received another blow when, after the 1907 earthquake, San Francisco decided it didn't need the open water way running down 18th Street between Church and Dolores. They encased this living resource in hard cement.
But not all the indigenous people are gone. Many recall what used to be "home." FLACC reached out to those voices and, with particular input from Ohlone elders, they shaped the festival along two major lines—honoring the life-giving force of water, and paying tribute to the people who lived on and took care of the land.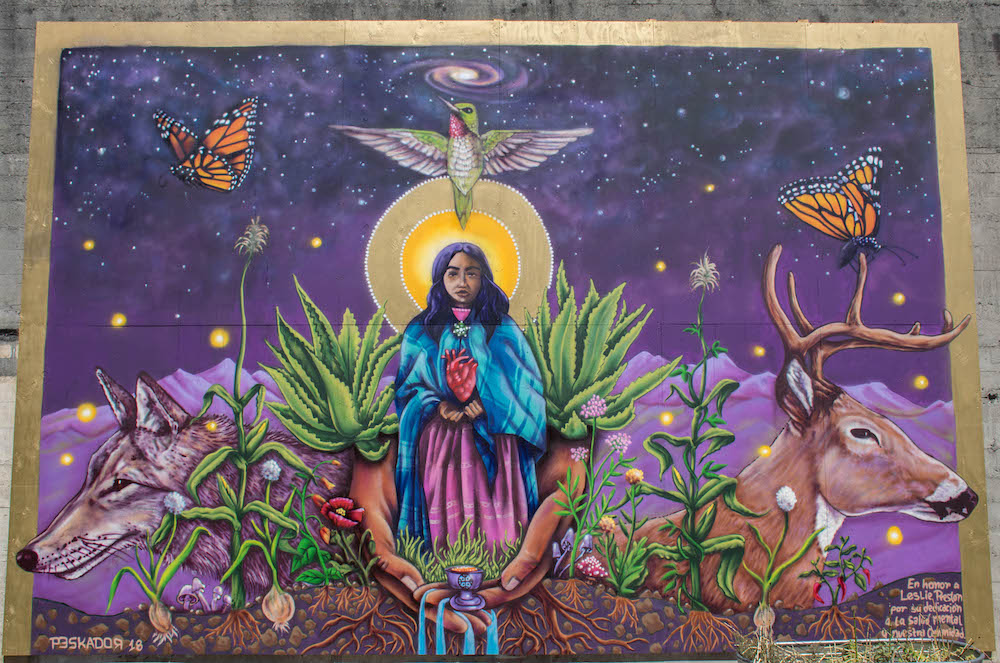 The opening ceremony will be led by Kanyon Sayers-Roods/"Coyote Woman" before Adrian Arias and Pancho Pescador enhance the sidewalk with their mural art; in the evening, Ben Wood's video projections of light and water will add their glow to the twilight. A creek water sound installation by DJ Ras K'Dee of Audiopharmacy as well as various dances and offrendas will make you forget the usual roaring traffic.
Throughout the day FLAAC Community dancers will pay tribute in their own way. Don't be surprised if some will appropriate bike racks, twirl around trees, or emerge from the depths of Dolores Park. For 82-year-old Chief Tony Cerda, who resides in Pomona, the guest visit of his "12 Hummaya Singers and Dancers from the Costanoan Rumsen Carmel Tribe" may well be bitter sweet. His ancestors are buried on the grounds of Mission Dolores.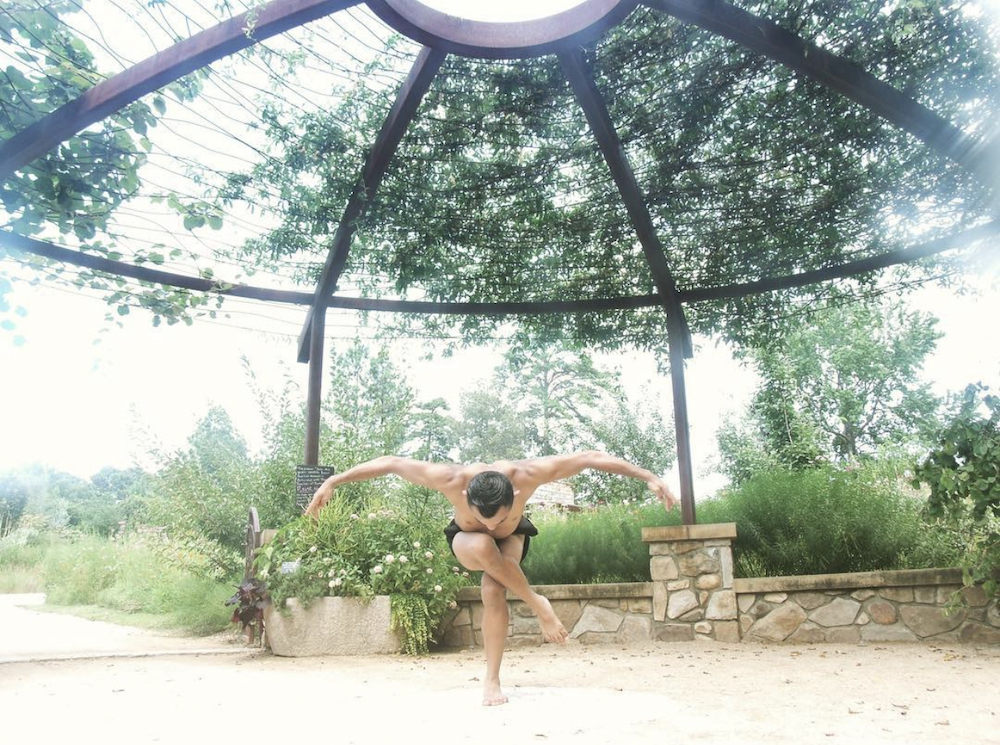 Until very recently, the Mission, a popular tourist spot, acknowledged its cemetery as the resting place of early functionaries and around 500 natives. Boubion's research discovered a more accurate account: around 5,700. Many of those were reburied in a mass grave as the Mission reduced its cemetery size for local development of real estate, parking lots, and city streets.
It's painful to think of Dolores Park as possibly being a resting place of the original inhabitants. In the evening FLACC artists Kevin Gaytan, Mariana Sobral, and Violeta Luna premiere works about water, queer Latinidad, and immigration. Gregg Castro's memorial video for the 5,700 ancestors will close the evening.
Boubion really wanted a more encompassing testimonial to these ancestors, but couldn't work it out with the powers that be. "But," she says, "we will be back next year and hope they get on board with time."
sii agua sí: Remembering the Waterways in Yelamu takes place Sat/23, 5pm-10pm, now at Dance Mission Theatre. More info here.