In a time of increasing property values and exorbitant rent prices in and around San Francisco, people of color are often left out of the equation. That's not my opinion; that's a fact.
According to a UC Berkeley study on Urban Displacement, "Between 2000 and 2015, as housing prices rose, San Francisco lost nearly 3,000 low-income Black households—a 17% decrease—primarily in historically Black neighborhoods. Meanwhile, although San Francisco's low-income Asian and Latinx populations grew overall, they decreased in historical cultural centers such as the Mission, Chinatown, and SoMa."
The consequence of this is far-reaching, and doesn't only impact families who are trying to make a decent living. Loss of community members also negatively affects diverse business owners, who—like their residential counterparts—are unable to compete in such a lopsided market. 
Thankfully, some intentional efforts and investments are being made to mitigate the loss of culturally-rich businesses in San Francisco, particularly those that are owned by Black, Indigenous, People of Color (BIPOC). 
The San Francisco SEED Network, which launched in 2018, exists solely to support BIPOC-owned businesses throughout the 415. They've been involved with SOMA Pilipinas—the highly successful Filipinx Heritage District that celebrates "the love, pride, and people power of generations of Filipinos in San Francisco," and which provides a lifeline for small businesses of Filipinx merchants who might otherwise be unable to cultivate independently, due to such an aggressive market.
"Over the span of 3 years, we've helped over 20 companies by providing access to grants and resources, identifying their unique business needs and solving strategic problems," The SEED Network states. "Our goal is to continue our successful track record in order to attract more funding and position our network as a local hub for sharing financial resources, knowledge and community learnings."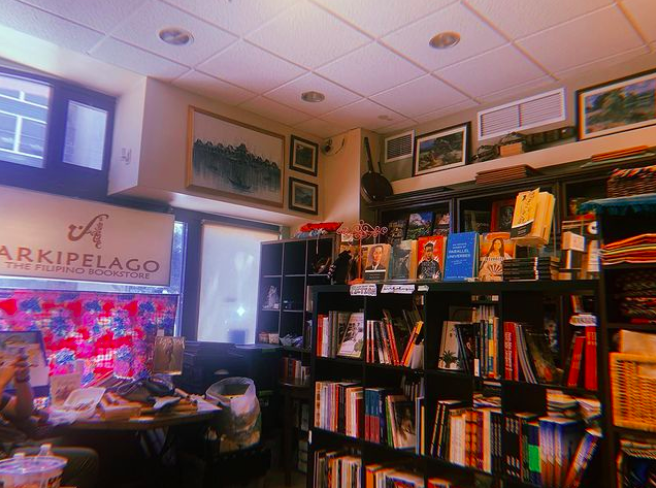 Most notably, SEED helps to acquire and direct grant money into local BIPOC enterprises. They've recently worked with emerging Frisco outlets such as Arkipelago Bookstore and Uncle Tito. That Filipinx-owned bookshop and Filipinx and hip hop-themed restaurant, which both opened with support made possible by SEED. From website design, to business consultations, to actual funding, SEED wants to help level the playing field.
"SEED gave us confidence knowing we were working with people who understood our perspective and who really cared about what we needed," says Lily Prijoles, co-owner of Arkipelago. "With the pandemic going on its second year, the website they helped us with is keeping the store alive." 
Paolo Dayao, co-owner of Uncle Tito, credits SEED with crucial help in launching his restaurant—his second attempt at making a splash in the culinary scene after his mobile catering service STRAIGHT UP folded. 
"Through tackling brand development, our website, and community impact, SEED has helped us be more involved with the community and map our authenticity to be present in the Filipino culinary landscape," Dayao says. "It is a great way to expand your network, assess your strengths and weaknesses as a team, and grow in areas you feel are lacking in your business; and more importantly your approach and mindset. SEED has definitely assisted us with all of that."
Now, SEED is expanding, and looking for young businesses to support. The organization is seeking applicants for their next round of grants, which will give qualified recipients $4,000 in funding to hire a specialist to help turn their business ideas into reality. Though it may not seem like a life changing amount of cash, it comes in a time of need, and just as importantly, shows how cultural solidarity still exists in the Bay Area. Perhaps more than ever, being aware of—and supporting—these sorts of initiatives, businesses, and nonprofits is one way to keep local and otherwise marginalized owners in a position to start and maintain an independent business in San Francisco.
The grant is largely being funded by Wells Fargo and facilitated by San Francisco's Kultivate Labs, a "community conscious non-profit arts & business accelerator dedicated to creating economic opportunity and developing a vibrant commercial corridor in the cultural district." Though it has historically been based in the City's Filipinx community, SEED is making a conscious effort to collaborate with all diverse communities that could use its support. The group is calling for business owners who meet the criteria to apply for the grant, or provide assistance to sibling businesses. 
As someone who actively seeks to support these sorts of businesses in the region, I can only hope to see more community-based organizations working together to bring consumers more options for where we put our shopping dollars back into the hands of immigrant, BIPOC, and otherwise non-majority folks. 
To apply for SEED Network support, head to the organization's website.