The race for SF's open state Assembly seat is very close, but former Sup. David Campos has a narrow led over Sup. Matt Haney, a new poll from the Campos campaign shows.
The poll puts Campos at 30 percent amount those who are certain to vote in the special Feb. 15 election, with Haney at 25. I was surprised to see that Community College Board Member Thea Selby registered only four percent. Bilal Mahmood, a tech worker with a more moderate agenda who has never run for or served in public office, came in at 14 percent.
There are still 27 percent who say they are undecided.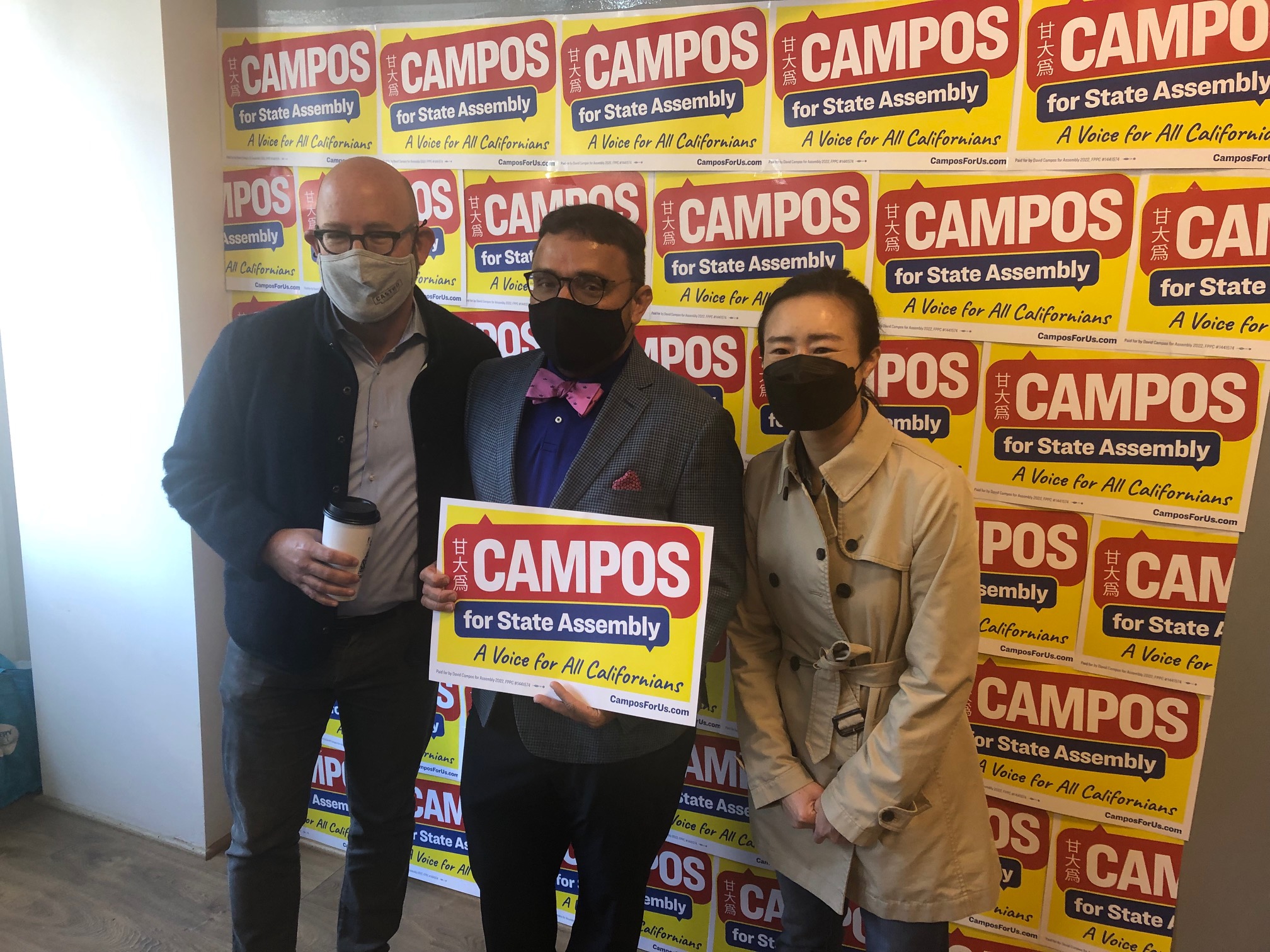 The poll was conducted by Tulchin Research. The margin of error is 4.9 percent, which means that statistically the race is a dead heat.
In a report to the campaign, Tulchin said that Campos is well placed:
David Campos has the broadest and deepest support of any candidate in the field, thanks to his ability to attract a multi-racial multi-class coalition, which positions him extremely well in both the primary and general election contests.
Haney told me that he agrees "it's a very tight race, for sure." He said he hasn't seen any polls that are a lot different from this one.

So far, other than one nasty push-poll that all of the candidates disavow, the messaging from the four has been largely positive. At the race tightens up, that will change.
I suspect that either the Haney campaign or some independent-expenditure group will start hitting Campos with negative ads. (That tends to happen to front-runners, and I think it's clear that some powerful interests aligned with the mayor don't want Campos in office.)
We, of course, don't know yet where that will come from. I'm not sure how well it plays for allies of a straight white guy to attack a queer Latino immigrant in San Francisco in 2022.
But at this point it seems clear that no matter what happens, barring a very unusual event, the primary winners will be Campos and Haney, and they will face off in the April general election.