Your weekly menu of Bay Area food finds is served! This week, we raided the fridge at Tahona Mercado (1168 Leavenworth, SF), a mezcal shop and Mexicatessen that opened in Nob Hill last summer, and found some fabulous snacks made by local brands to share. Corral them all in-store or order online for pickup/delivery. You're also likely to find each of these vendors doing pop-ups or other events on the go, if you follow them on social media.
"Handmade on Ohlone land" in the East Bay, Xulo par-cooked flour tortillas have become an obsession in my life just over the last few days and all it took was one to poof up in my pan. Chef Michael de la Torre makes vegan and carnivorous varieties with different fats, including schmaltz, duck fat, and good old butter. I went for the bacon fat, but I'm equally excited to try the coconut oil variety next time. Keep an eye out for Xulo to pop up with taco collaborations on both sides of the Bay. You can also pick them up at a few more select locations in Albany, Berkeley and SF.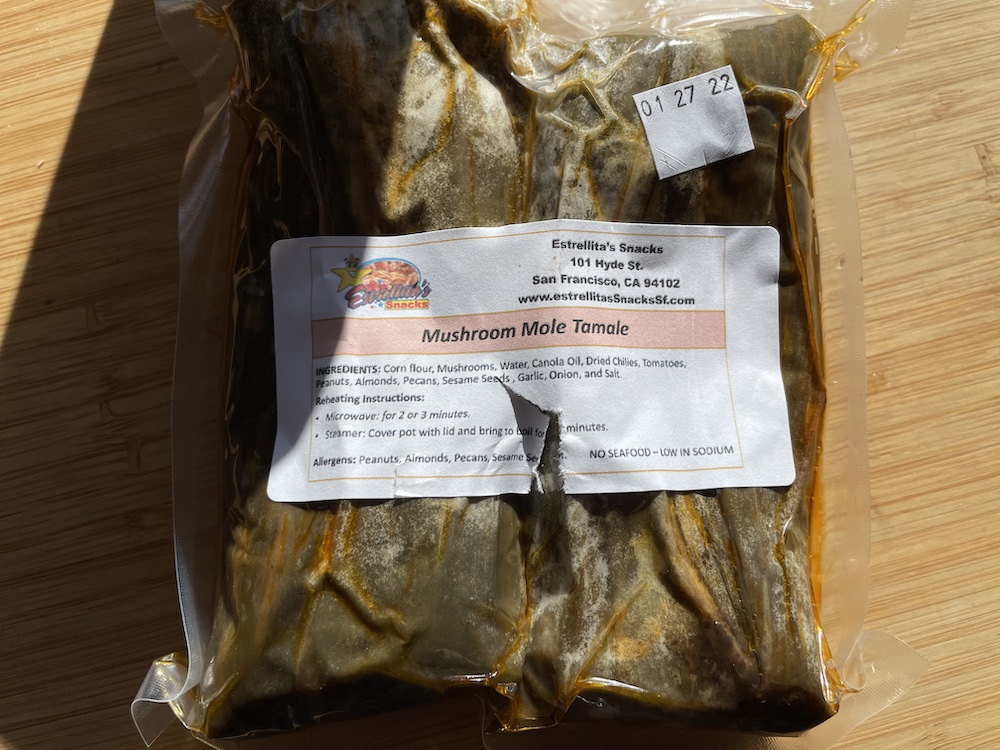 Estrellita's Snacks is best known for plantain and yucca chips, but don't sleep on these vegan mushroom mole tamales, which you can microwave at home. The mole has a deep nutty flavor thanks to peanuts (even though they're actually legumes), almonds, and pecans. Estrellita's offers catering services, if you're ready to take this love to the next level.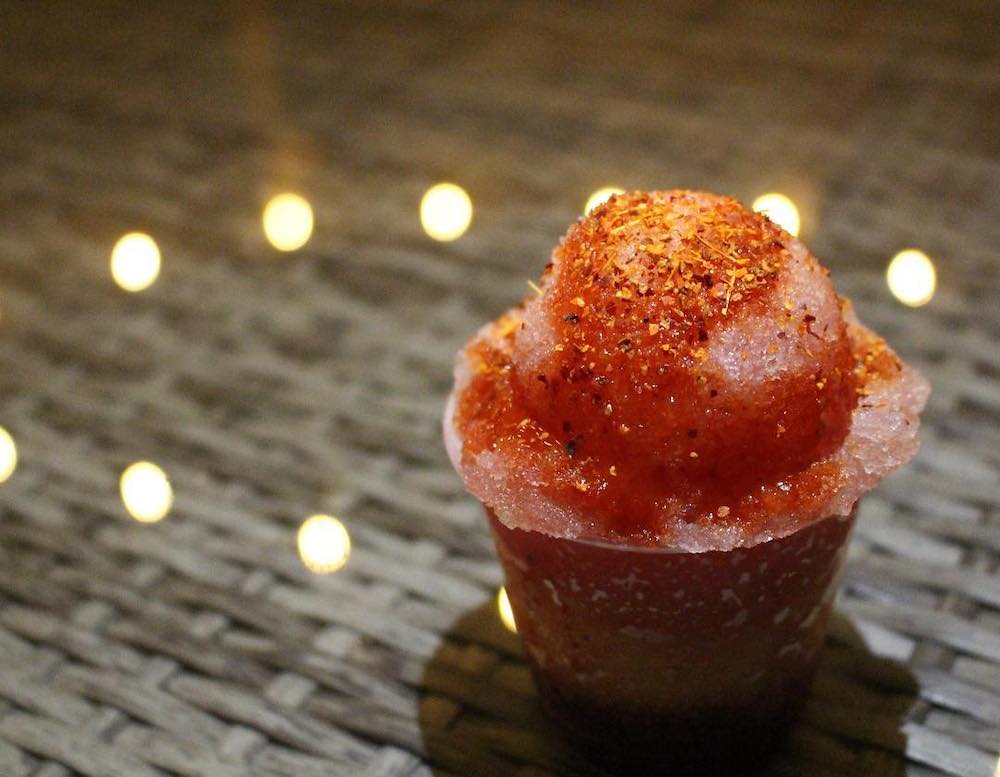 You'll often find Lobo's Ice Cream and his should-be-famous Lobonada sorbet (mango, watermelon, chamoy, and Tajin) selling on Saturdays at Harmonic Brewing, select Sundays at District Six and other outdoor spots around the Bay. You can also DM Lobo's on Instagram to place a delivery order or book an event.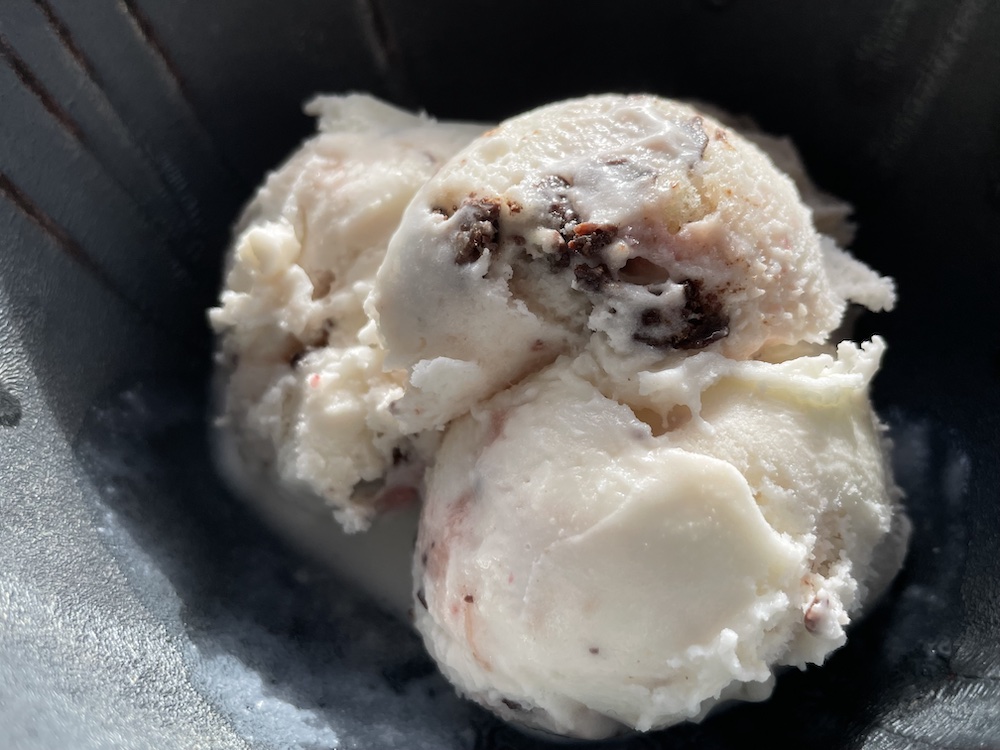 Oakland ice cream maker De La Creamery always has flavors available at Tahona Mercado, and most come in both half pints and pints, which is really smart when you're trying to reach a wider audience who might just want a little lunchtime taste. If you have nostalgic feelings about Gansito, a popular chocolate covered, strawberry jam and cream-injected snack cake from Mexico, start with De La's Gansito flavor, which contains crumbled Gansito cakes and extra strawberry jam in sweet milk ice cream. Otherwise, make a buzzy beeline for the spiced Cafe de Olla.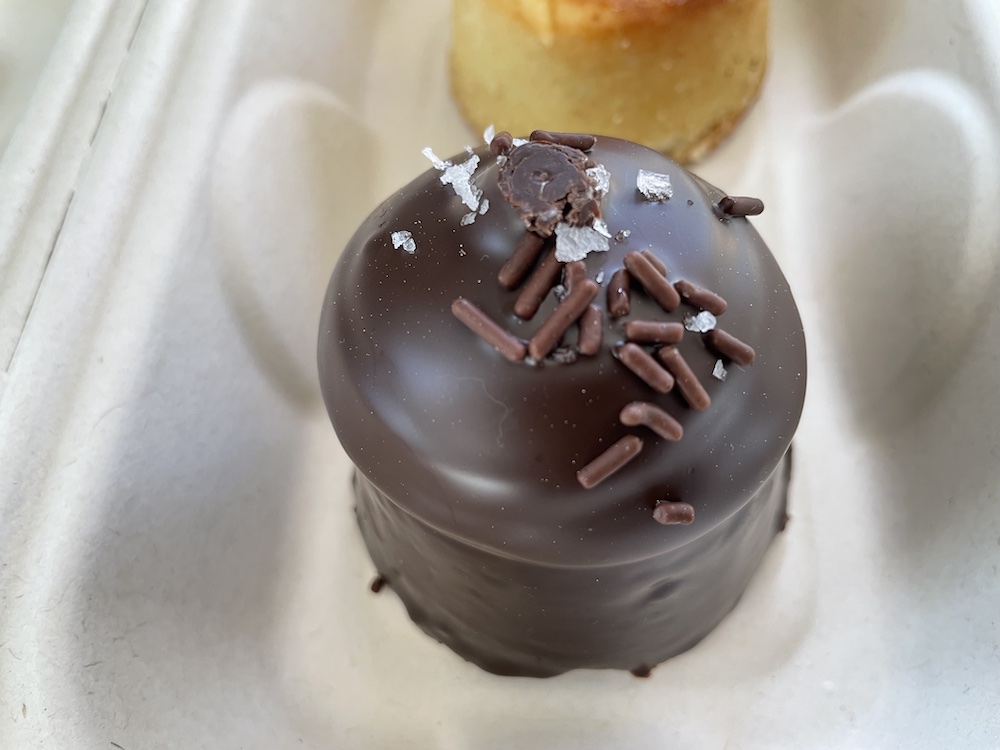 Raquel Goldman's Norte 54 takes the Gansito love up a notch with her Poli cake, a chocolate dipped vanilla cake with strawberry jam, light marshmallow fluff and a crucial sea salt sprinkle on top. Norte 54's schedule is active, with goodies available six days a week at Nopalito's two locations, plus weekly stands at Ferry Plaza Farmers Market on Tuesdays and Mission Mercado on Thursdays (starting in March). Goldman also offers a pastry box for delivery or pickup in the city.
You may wonder what to drink with these snacks. As basically a non-drinker, I can't offer competent mezcal bottle recommendations, but the shop absolutely will. Tahona Mercado also makes trying new featured picks easy with live virtual tasting classes held every other week. The classes are accompanied by real tasting kits you can pick up or have delivered. You can also check out the newest arrivals and see what grabs your eye.
Find more ways to treat yourself at Tamara's site California Eating.