W. Kamau Bell has a new four-part documentary series, "We Need to Talk About Cosby," which premiered at the 2022 Sundance Film Festival and makes its debut on Showtime on Sun/30. For the Oakland comedian and documentary filmmaker, it's a deep dive into someone he describes as "part of the wallpaper of Black America" for the last six decades. Bell cannot even remember when he first became aware of a man who grew to be a living legend, thinking it must have been the cartoon series "Fat Albert and the Cosby Kids."
As careers go, a rarefied few can match Cosby's heights: successful standup comic on stage and TV; first Black television leading man on the '60s series "I Spy"; creator and lead voice of the animated of the aforementioned "Fat Albert" show; movie star; ubiquitous and amiable commercial pitchman: and "America's Dad" as Dr. Cliff Huxtable on the long-running "The Cosby Show."
Those are only the highlights in a legacy destroyed by the revelation that as Cosby amassed achievement after achievement, he was serially sexually assaulting women. He is not the first and won't be the last powerful man to commit such felonies, but that "America's Dad" sobriquet was no joke. His crimes have the power to shock like no other.
Bell watched as other comedians rode their standup success to acting careers but knew in his heart that wasn't for him. He loves learning how things work and has loved documentary since he was a child watching little segments on "Mr. Rogers Neighborhood." Admiring the work of Michael Moore and Anthony Bourdain, Bell could see a path forward in following his curiosity. In 2016, his CNN documentary series "United Shades of America" premiered, in which Bell looks at different communities throughout the country, setting the tone with the first episode as Bell visited with members of the Ku Klux Klan.
"We Need to Talk About Cosby" was born out of a conversation that Bell had with Boardwalk Pictures executive vice president Jordy Wynn. The original topic was why there are relatively few documentaries about comedians before the talk turned specifically to Cosby.
"How could you even make one about Bill Cosby?" Bell says during a recent Zoom interview, adding, "This is when he was in prison."
The filmmaker found his answer in taking a deep dive in Cosby as a man, a living legend, and a serial sexual predator, as Bell recognized that there is no separating Cosby's iconic career from his history of misdeed. Highlights from throughout Cosby's career intermingle with the testimonies of younger comics, former co-stars, Cosby collaborators, historians, social and cultural critics, and most crucially, Cosby victims to build twin portraits of the man's brilliance and his crimes.
"These are lessons that I learned from making 'United Shades of America,' the best conversations featured the most different types of people and people you wouldn't expect," Bell says. "And with the story of Bill Cosby, there's so much that is surprising and also areas where I want to learn.
"We want to learn what Quaaludes are. You know, we're not just going to talk about how [Cosby] talks about Spanish Fly. We want to know what Spanish Fly is. You start to go well, who's an expert in the subject? And when you find out that there's this guy named Hamilton Morris, who's had a show about drugs on Vice and you go, not only is he an expert, he's done this on TV, so he will be good on TV. And it's also exciting to know nobody's expecting to see this guy in a Cosby documentary.
"I always try to find voices that are unexpected, and then also, I know [journalist] Jemele Hill has things to say. I know [writer and Columbia University professor) Jelani Cobb has things to say. I know [writer and Temple University professor] Marc Lamont Hill has had direct contact and conflict with Cosby. So, there are people I feel were obvious people to go to."
Cosby is but one man in a sea of high-profile perpetrators, a list that has grown since the #MeToo movement opened the floodgates and the vast scope of powerful men taking advantage of their position became clear. The fourth episode of "We Need to Talk About Cosby" makes this explicit as Bell wraps up with a rogues gallery of now infamous men.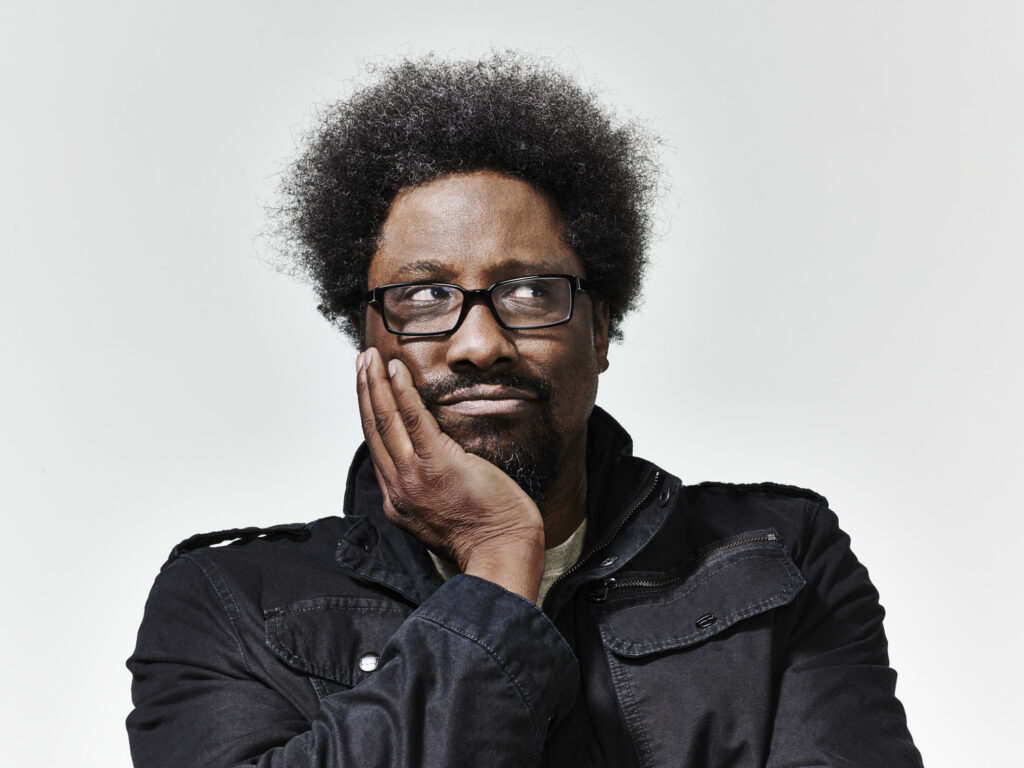 Indeed, even if Bell hadn't taken the extra step to pull in these other men, they are embedded within the series. The filmmaker credits the series' archival producer Emily Cofrancesco with identifying the telling clips. A couple of them are absolutely chilling: Cosby joshing with Charlie Rose on the latter's show about Spanish fly, the aforementioned legendary date rape drug that is the basis for one of the comedian's most famous routines, and another where Matt Lauer, himself a serial predator, interviews one of Cosby's victims on the "Today Show."
"This is bigger than Bill Cosby," Bell says. "We have several interviews in the film that are Bill Cosby talking to Charlie Rose and we don't say anything, but if you know anything, you know. You see that is an industry. This is not about one bad man."
Ultimately, Bell sees the issues covered in "We Need to Talk About Cosby" are bigger than Bill Cosby and whether he belongs in prison. Even now, it is difficult for a woman or man reporting sexual assault to do so without being, as actor and artist (and victim) Lili Bernard puts it in the doc, "blamed and shamed."
"It's about how we create as a society through which, if someone is experiencing sexual assault or rape, there's a place they can go where they can get healing and some measure of justice… how we create structures in place where people, and women specifically, are less likely to be sexually assaulted and raped," Bell says. "It's also about sex education in schools and how we talk about intimate partner violence and relationships.
"That's why I feel like need to talk about Cosby, Cosby is the inroads to a bigger conversation. I think Cosby is the most compelling inroad to that because for me, I grew up with him as a hero. And I think many people have that feeling and also because the gulf between, and Jelani Cobb says this, who we thought Cosby was and who we have learned Cosby to be is so vast.
"A lot of the men who got, quote-unquote, me-tooed at the height of the #MeToo era were nobody's heroes. They were powerful men, but they were nobody's heroes. Specifically, there were nobody's childhood heroes, which is very different than just being a regular hero."
"WE NEED TO TALK ABOUT COSBY" debuts on Showtime Sun/30. More info here.