Cannon Dill was the kid who always had paint on his hands. Even today as an adult, making art is really the only thing he can focus on. "I'm a very quiet person—too quiet for retail jobs and too anxious for office work," he told 48hills. "Art has always been my thing, it just makes sense for me."
Lots of random things inspire Dill—whose solo show at Oakland's pt. 2 Gallery runs through February 4—to paint: compositions, colors, animals, other painters, friends—and his wonderful girlfriend, he'd like to add. What keeps him motivated to keep making artwork are the goals he sets for himself. Dill loves reaching those goals and the sense of accomplishment it brings. It's important to him to be able to look back on older work and appreciate the effort and time spent on creating it.
He describes his work as "crunchy," referring to the way he works with paint—a sort of textural mark making and rapid painting that seems sloppy, but has a sharp aesthetic. Some have called his work naïve or child-like, but for Dill, making the work is a primal act.
"Sometimes the canvas is so textural that it's hard to even make a single brush stroke," he said. "I almost have to beat the canvas like a drum with the paintbrush for it to look right."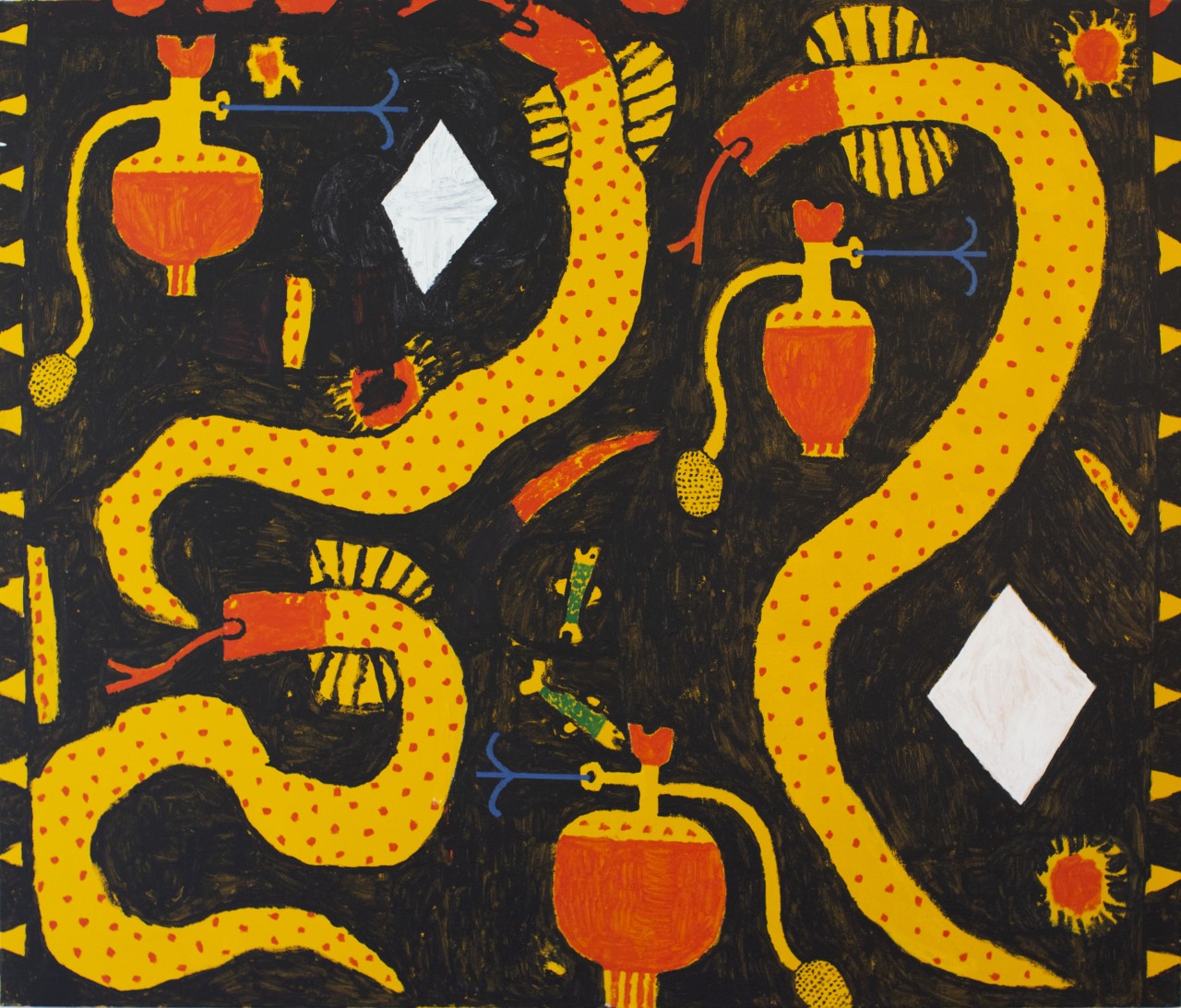 Dill sometimes picks up paint chunks from the floor and throws them at a work-in-progress. He's used paint can lids to "sand" paint off a canvas to give it some grit. However it manifests, his method is intuitive and spontaneous. Scale is also an important element for Dill—likely a vestige of his background in painting public murals. He finds the act of working in large scale very freeing, while also demanding of his physical presence and movement with the canvas.
"There is something very striking to me standing in front of large works," he said. "It just takes over."
Dill has lived in the Bay Area since he was 10 years old, mostly in Marin County, though he's spent a lot of time in San Francisco and the East Bay, and recently in West Oakland. But since the pandemic, the artist has been in a makeshift office-studio in Los Angeles that looks out on a field of agave plants. It's much smaller than his downtown Oakland studio above the pt. 2 Gallery, but it's quieter and the area is filled with birds. The only other sound you will hear from his studio is music (mostly jazz) playing in the background, which helps move his work forward and keeps him in a concentrated groove.
As for subject matter, Dill bounces between painting animals, random objects, and human portraits, throwing in contrasting elements which mirror each other well. In a recent painting, for example, Dill pairs eels with bottles of perfume, finding a symmetry that is both comical and lyrical. When something doesn't seem right to the artist, he paints over it immediately. He senses that mistakes are necessary in the process to get to the finished piece.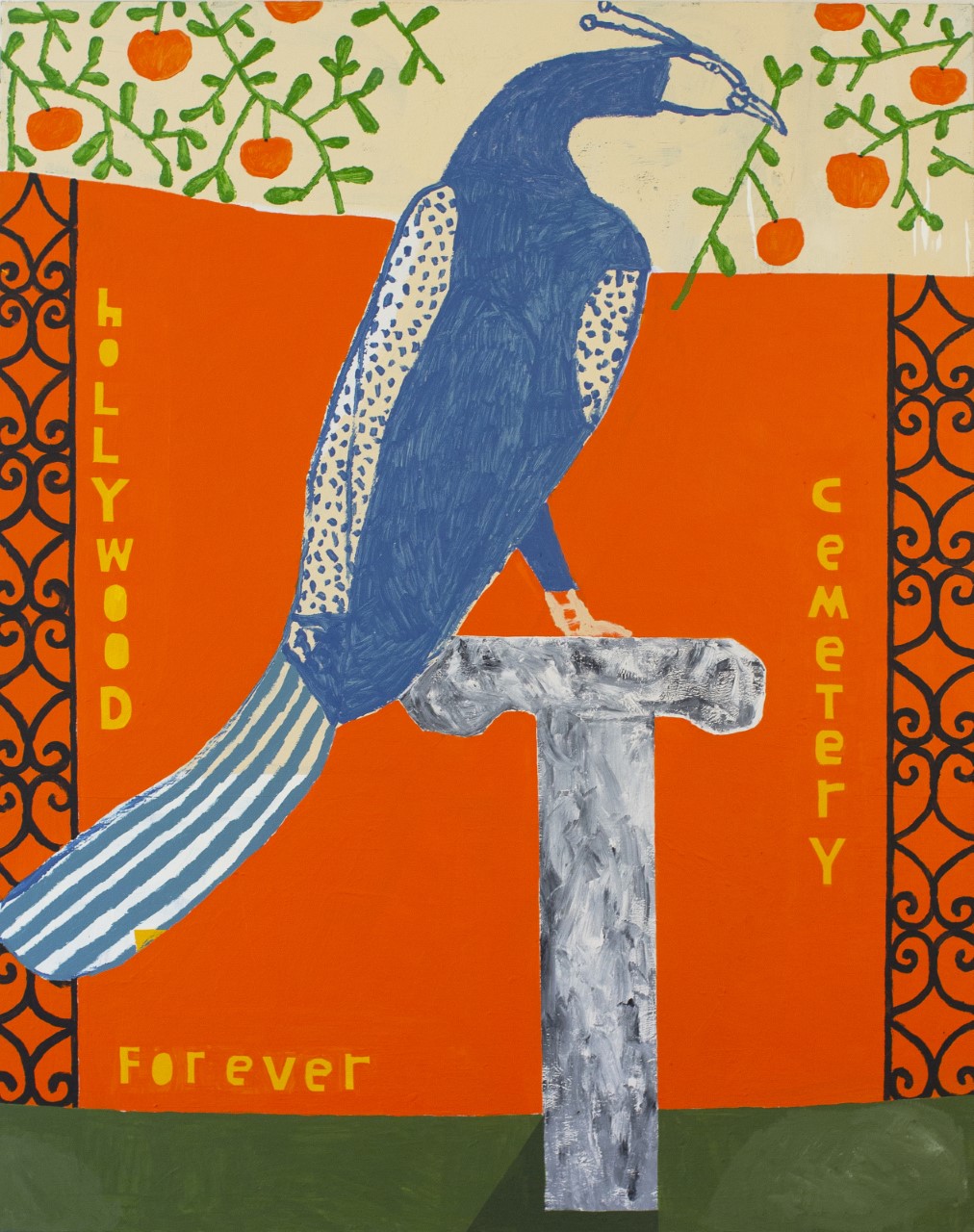 "A lot of what I'm painting is pure chance," he said. "It doesn't come from much thought, it's just a quick blip that seems like the right choice and then I'll paint it."
Apart from being a working artist, Dill enjoys taking space from his studio and experiencing nature. Surfing helps him a lot when he gets into a funk while working on a piece. But he always has one foot in the studio, thinking about ideas for new and ongoing work.
He is, like most of us, having some difficulty riding the waves of varying quarantine phases, though he attributes lockdown's enforced physical distance from events and people in helping him reorganize priorities and cut off some dead ends. On the other hand, not being able to talk about art with other fellow artists and exchange ideas left him in a vulnerable state.
"Having that immediate art community is crucial when you're experiencing doubt," he said. "It's kind of a motivational boost."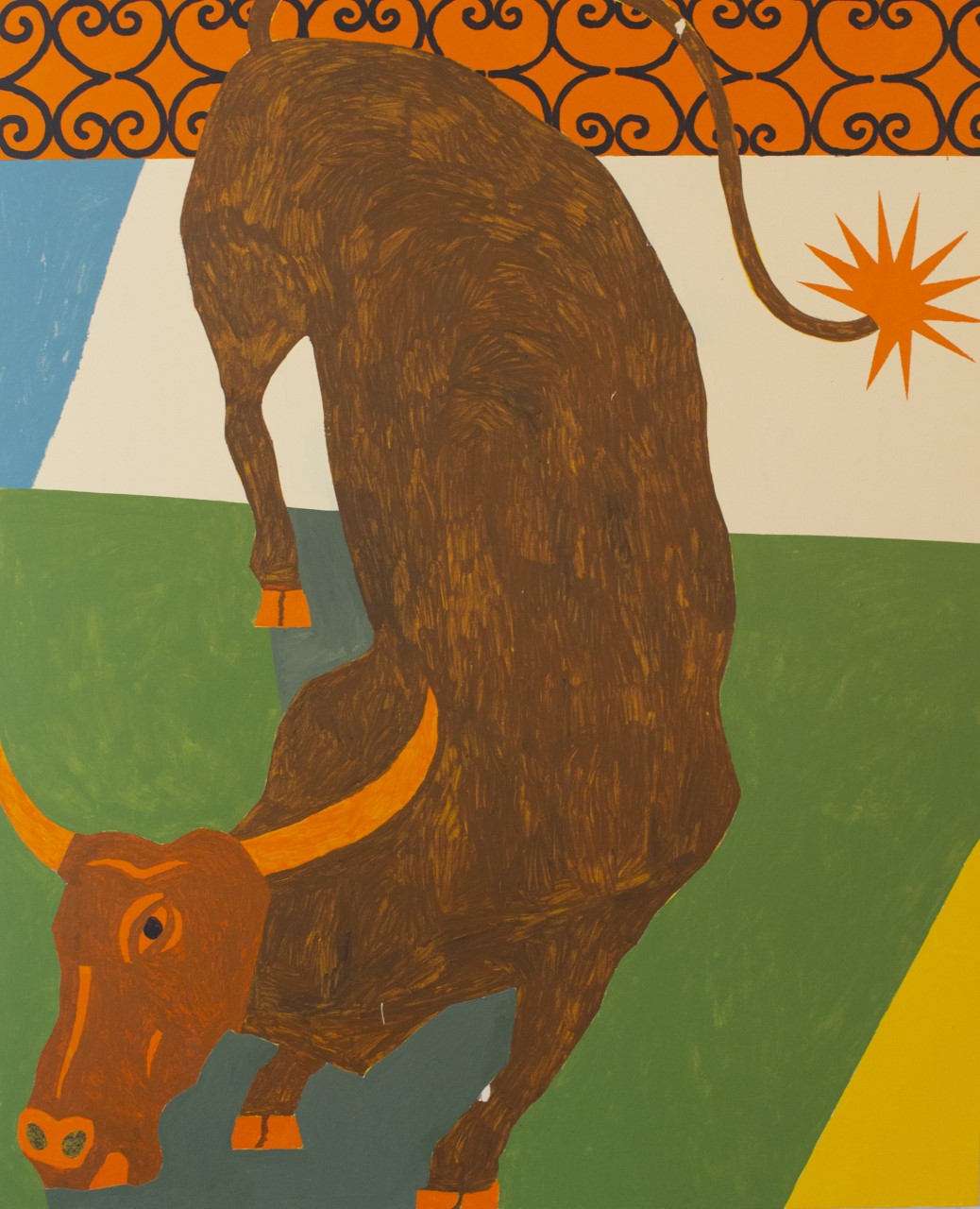 Luckily, living with his partner has filled in that gap. Having someone with whom to bounce ideas around, and critique work, has been a blessing for Dill during the isolating times. In-person contact with other artists' work was something else that has been missed from his creative experience. Dill went to the Yoshitomo Nara show at the LACMA in 2021. It was the first exhibit he had seen in over a year.
"I remember walking in and saying to myself, 'oh yeah, this is what art feels like,'" he said. "I had forgotten the importance of being face to face with strong work."
In addition to Dill's solo exhibition at pt.2 Gallery, he has another in late summer at Australia's Piermarq Gallery, which will be his second time showing in that space. The painter is also working on a children's book with a friend. He tries to keep up the momentum. For other creatives (and probably, as advice to himself), Dill offers these words of wisdom: "Don't get discouraged, it's normal to have extreme doubts. If you're an artist, or a writer, or whatever your field of work is, just keep moving forward."
For more information, visit Dill on Instagram.