The City College Board of Trustees approved Thursday layoffs of 50 full-time equivalent faculty, with Board President Brigitte Davila, Vice President John Rizzo, and Trustees Thea Selby, Aliya Chisti and Alan Wong voting in favor, and with Trustee Shanell Williams apparently absent during the vote.
The school hasn't announced which specific instructors will receive layoff notices, but those notices must be issued by March 15, followed by a two-month appeal period where faculty can contest their layoff notices before layoffs are finalized on May 15.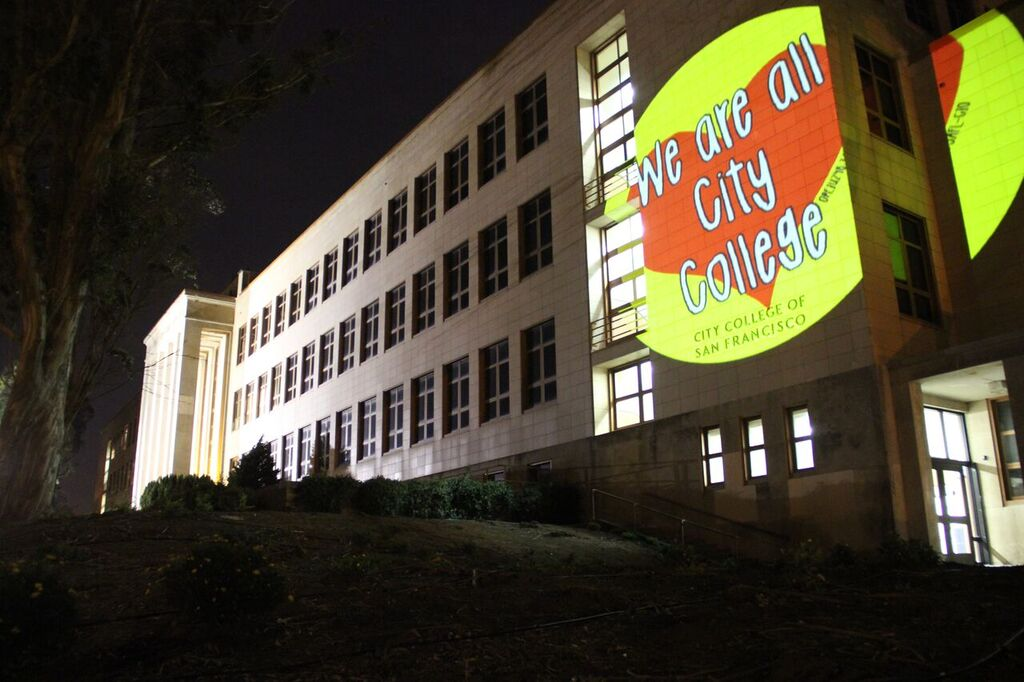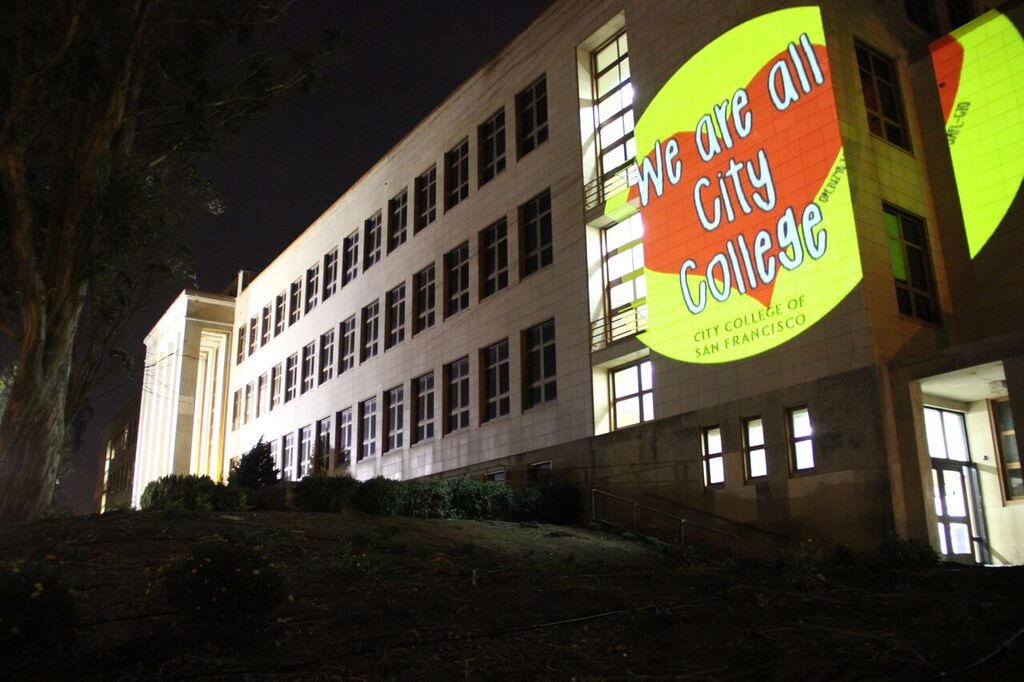 What could make the layoffs even more damaging is that before the college can lay off a single full-time faculty member, most, if not all, of part-time faculty must be dismissed from that department first, according to AFT2121, the union representing City College faculty.
"The cuts contemplated here would be disastrous," AFT Local 2121 president Malaika Finkelstein during her report before the board. "You're talking about reducing our Theater Department to one person. Our Automotive and Construction Department with multiple job training programs would be whittled down from 17 instructors to seven. English, ESL and so many others reduced to where we can't function."
Department Council Chair Darlene Alioto said that the impact on part-timers will mean that the impact will be felt disproportionately by faculty of color and younger faculty.
"Our hearts are breaking for our colleagues once again one year later, as you will vote for sending approximately 50 March 15th letters to full-time faculty later this evening," said Alioto. "By law, that automatically means that the ones with the least seniority are our younger, our most vibrant, and our diverse colleagues will lose their positions."
When Davila asked Chancellor David Martin about that issue, he said that he could not confirm how the layoffs would affect the diversity of City College's faculty.
"At this time, we are not able to communicate that, but that information would become available in the coming weeks if we were to move forward with the March 15 notices," Martin said.
Other City College faculty expressed their outrage during public comment preceding the vote.
Isabelle Motamedi, program coordinator of the French Department at City College, which is cutting one full-time faculty member, said that cutting the French program will deprive students of the chance to understand their roots and to interact with the international world.
"You're denying our students the chance to study the language of their heritage," Motamedi said. "Our students come from Louisiana, Haiti, Chad, Canada, Nigeria, Vietnam. You're denying students the chance to live life-changing, irreplaceable experiences … to learn the second-most studied language in the world."
Chisti said she was motivated to approve of the layoffs due to the threat of the college losing its accreditation from the state and the toll that declining enrollment has taken on the college.
"I want to make sure City College is here for a long time, and so I will also be supporting this resolution," said Chisti.
Davila said that the school's accreditation is of the utmost importance in order to serve disadvantaged students and students of color.
"We can't ignore it, we need to be accredited … unless you're a wealthy dilettante that doesn't care, there's no reason to come if the school is not accredited, so all the talk about serving Black and Brown students, if the school is not here, it will not be serving those students," Davila said.
The administration justified the layoffs saying that the state's team that audits community colleges' finances, the Fiscal Crisis and Management Assistance Team, has specifically identified large staffing costs as the largest factor in alleviating the college's financial woes, which is particularly important as the college is reexamined in the spring by the Accreditation Commission for Community and Junior Colleges, which will determine whether the college remains accredited through the year 2030.
The administration also defended the need for layoffs based on a letter from the warning from both FCMAT and the ACCJC last year of the impending "fiscal cliff" due the college's enrollment decline of 35 percent since 2013. City College is currently receiving its funding allotment from the state based on its enrollment figures from 2017-2018, a designation called "Hold Harmless," but funding will adjust based on current enrollment starting as soon as next year, prompting a budget shortfall of roughly $6 million.
There are fewer proposed layoffs than last year, but this time, the union argues that the layoffs are unnecessary, based on a budget they have proposed which accounts for a cost of living adjustment from the state of roughly $7.5 million and makes budget cuts on areas like consulting to prevent faculty layoffs while preserving reserve levels needed to keep accreditation.
The board also voted Thursday not to automatically renew the contracts of all administrators whose contracts expire June 30, a move proposed by Martin as a first step to eventually cut five administrator positions at City College, which would save between $800,000 and $1,000,000 annually, according to Martin.
Something that is giving the faculty some confidence in City College's financial future compared to last year is a ballot measure that both the faculty union and SEIU Local 1021, which represents City College's classified staff, have formed a group called the CCSF Revenue Unity Coalition focused on crafting which aims to generate $43.7 million in recurring revenue for the college.
SEIU and AFT2121 leadership involved with creating the ballot measure, which was publicly announced for the first time during a webinar held the afternoon before the vote, say they hope to put the ballot measure before voters in November.