The 2022 Sundance Film Festival was a wonderful experience (albeit all films were screened online.) As it was packed to the brim with a slew of cinematic treats, I have paired my favorite narrative features with my favorite narrative shorts along with this spoiler-free reviews. While many of the films below won't get a theatrical release this year, make sure to keep these titles fresh in your mind, so you don't miss their online premieres. Check out part one of this series here.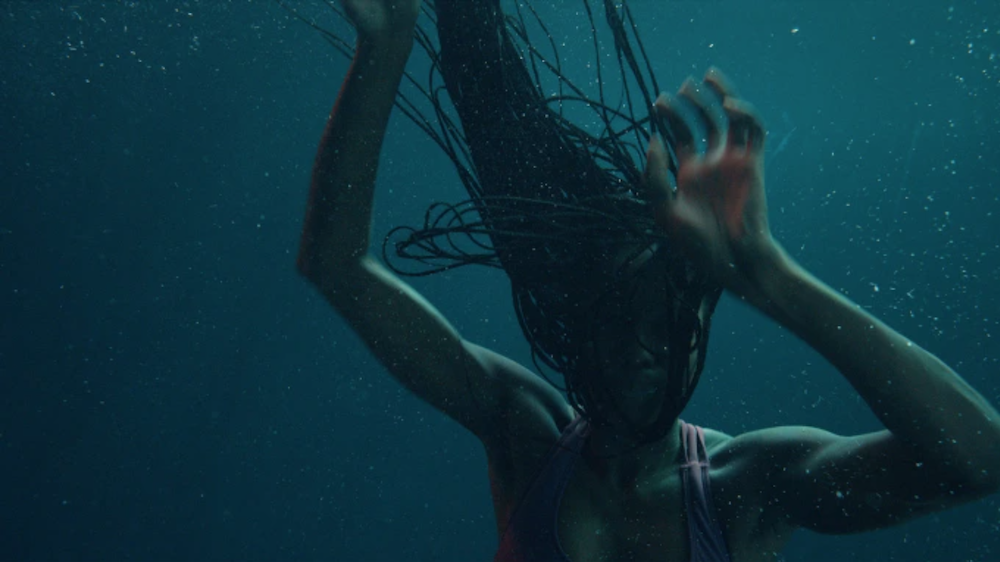 1. Nanny (Nikyatu Jusu, US)

Winner of the US Grand Jury Dramatic Prize, this powerful tribute to Ousmane Sembene's crowning achievement Black Girl (1966) follows a Senegalese immigrant as she is hired to take care of an upper-class New York family. Anna Diop is wonderful as Aisha, a mother herself, trying to do whatever it takes to bring her child to the States. Writer-director Nikyatu Jusu's debut horror film poignantly punctuates the progressive pitfalls that permeate our "post-colonial" planet.

As our plotline spirals into unreliably-narrated territory, the assured filmmaking of Jusu has the power to leave you quite speechless. The film was awarded the Dolby Institute Fellowship grant, previously given to Alma Har'el's Honey Boy, Benh Zeitlin's Beasts of the Southern Wild, and The Daniels' Swiss Army Man. Yet even with all these accolades, the film is oddly still seeking US distribution.
+ Kicking the Clouds (Sky Hopinka, US)

Experimental filmmaker Sky Hopinka has been making some of the most exciting films of recent years. His When You're Lost in the Rain (2018) is inspired by Bob Dylan's song "Just Like Tom Thumb's Blues," Mnemonics of Shape and Reason (2021) is an inverted reflection on spiritual malleability, and I'll Remember You as You Were, not as What You'll Become (2016) an elegy to poet Diane Burns exploring the shapes of mortality.

His most recent 16mm manifestation Kicking the Clouds is a 16-minute reflection on a 50-year-old cassette recording of his own grandmother learning the Pechanga language from her mother (his great grandmother.) Hopinka's fascinating familial footage, shot in their "chosen home" of Whatcom County, Washington, is some of the most gorgeously filmed images he's captured to date. Hopefully, SF Cinematheque will showcase the film on a big screen at an upcoming screening.
2. Palm Trees and Power Lines (Jamie Dack, US)

Jamie Dack expanded her intriguing 2018 short film into one of the festival's most devastating achievements, and won the US Dramatic Directing, Editing and Screenwriting Award for her work. Without posing judgment upon any of its controversial participants, this uncomfortable descent into a suburban world with no parental guidance may be a little tough for some to sit through. All three actors: Lily McInerny, Jonathan Tucker, and Gretchen Mol deliver powerful performances, as does the creepy cinematography by Chananun Chotrungroj. For those of us who enjoy being overwhelmed by the salacious sensibilities of Sam Levinson (Euphoria, Assassination Nation) and Sean Baker (Red Rocket, Tangerine), Jamie Dack's triggering triumph slows it all down and forces us to deal with the uncomfortable consequences. Palm Trees and Power Lines is currently seeking US distribution.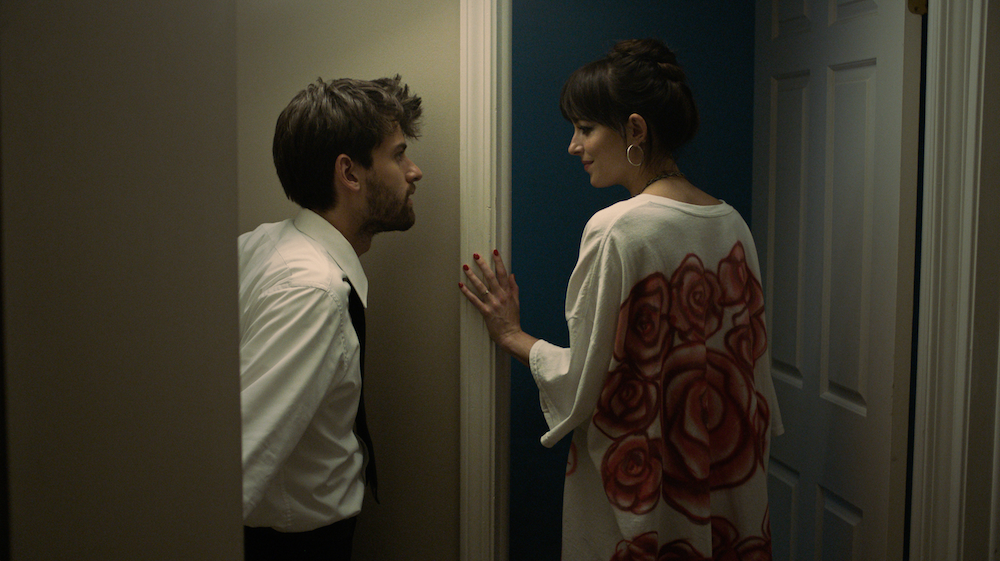 + Cha Cha Real Smooth (Cooper Raiff, US)

Having won the US Dramatic Audience Award and landing the festival's largest distribution deal of $15 million dollars with Apple TV+, Cooper Raiff (Shithouse), the writer, director and star of the film, seems to have found the Sundance sweet spot with Cha Cha Real Smooth. Channeling Mike Nichols' The Graduate (1967) this highly enjoyable, tear-jerking comedy is for anyone who has desperately attempted to finesse their full self, with the hopes of convincing their supposed soul mate that they were made for one another.

Dakota Johnson delivers yet another solid outing (see her previous work in Maggie Gyllenhaal's The Lost Daughter) as a confused married mother, who falls for a charming 20-year-old slacker wearing his heart on his sleeve. With the casting of Vanessa Burghardt (who is on the autistic spectrum herself) as Johnson's middle-school-aged autistic daughter, Raiff finds that pitch-perfect indie vibe that one comes to expect from the festival's biggest hits (Little Miss Sunshine, Palm Springs, CODA.) Apple TV+ subscribers, keep your eyes peeled for an online premiere later this year.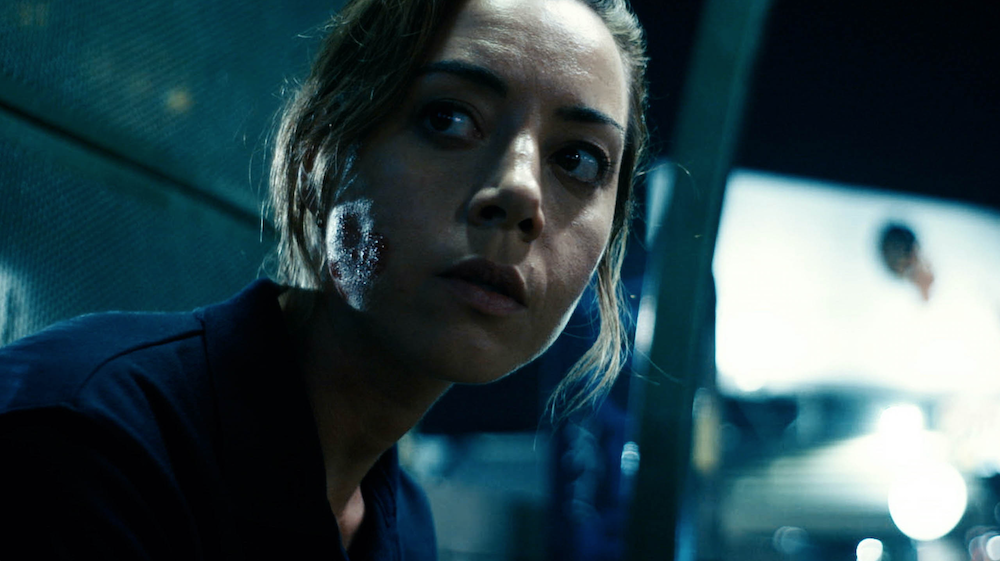 3. Emily the Criminal (John Patton Ford, USA)

Aubrey Plaza has consistently had a film at Sundance for years (Black Bear, The Little Hours, Joshy, Life After Beth), and for some reason, they don't seem to be finding an audience. This year's outing, Emily the Criminal, is a surprisingly gripping, political manifesto written and directed by John Patton Ford, that deliciously deconstructs the façade of the American dream. Plaza plays a down and out, debt riddled, credit card scammer who figures out that the system is rigged, so why not just go for it. Theo Rossi ("Juice" from the FX series Sons of Anarchy) is a revelation as Plaza's law-breaking mentor, which helps elevate this whole affair to the level of Miranda July's underrated social-issue satire Kajillionaire (2020). Perhaps this will give Plaza the recognition she truly deserves? Roadside Attractions and Vertical Entertainment picked up the rights and will be releasing the film later this year.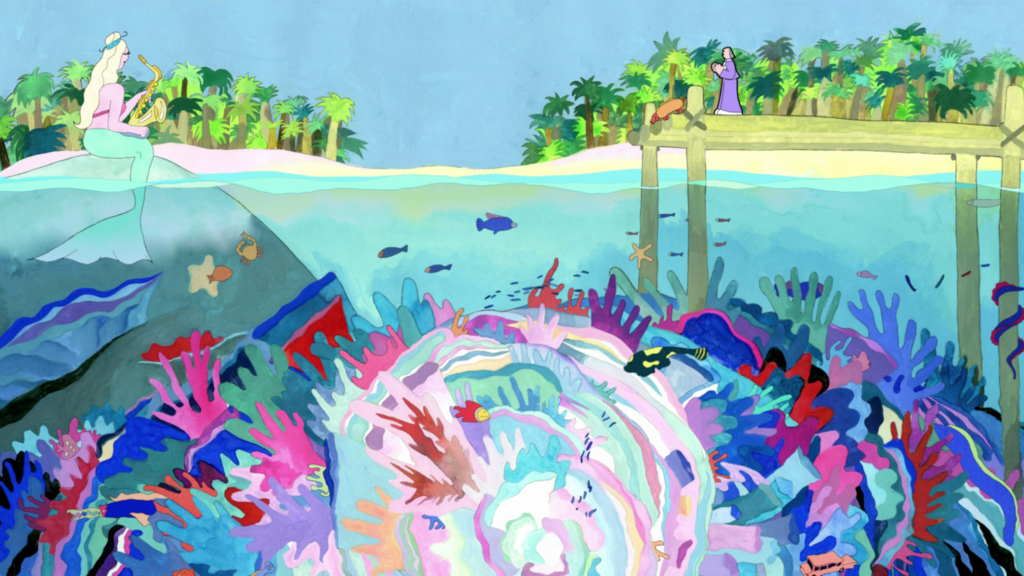 + Au revoir Jérôme! (Adam Sillard, Gabrielle Selnet, and Chloé Farr; France)

This psychedelic extravaganza follows Jerome, a lonely man searching high and low for his long-lost love. As reality starts to slowly sink in, the surreal specifics of every freaky fish and magnetizing mermaid should balance out the powerful punch that is waiting for Jerome. All things must pass.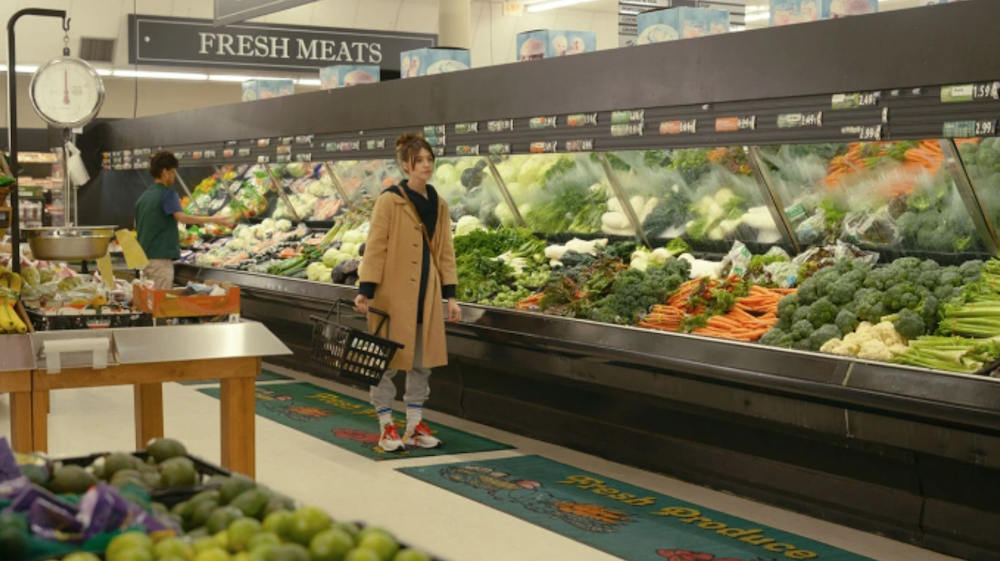 4. Fresh (Mimi Cane, US)

No horror film at Sundance this year had as many scream-out-loud all-by-yourself moments as Mimi Cane's slicing-and-dicing delicacy. Exploiting what is perhaps the single most horrific scenario that online dating can offer and channeling Mary Harron's American Psycho (2000) and Emerald Fennell's Promising Young Woman (2020), this film is sure to cause quite the sensation when it is released by Searchlight Pictures on March 4.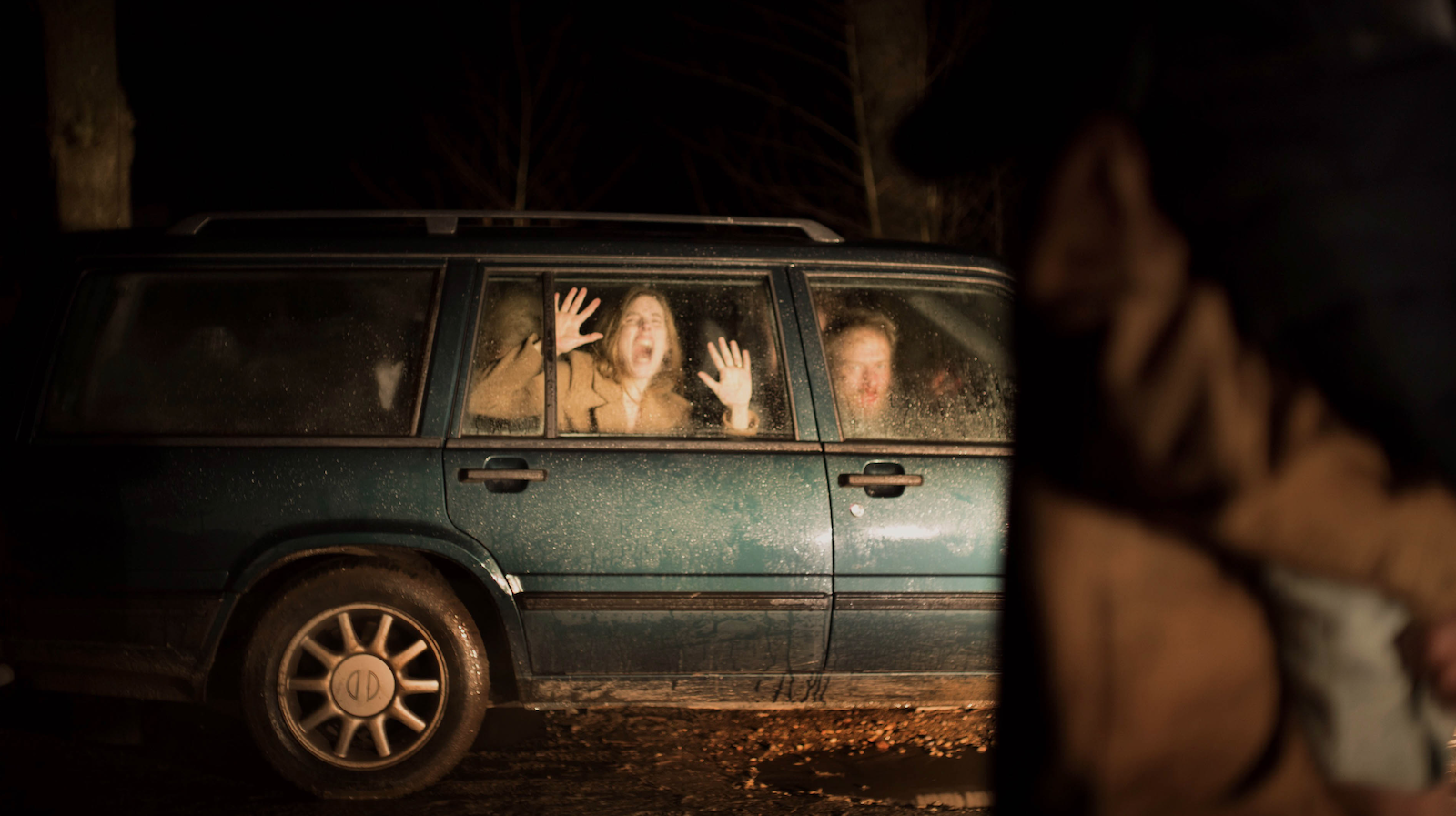 + Speak No Evil (Christian Tafdrup, Denmark/Netherlands)

Sundance showcased quite a few wonderful horror films this year. Christian Tafdrup's squirm-inducing vacation-invasion is at the very top, a production that was clearly influenced by Michael Haneke's Funny Games. I found myself literally unable to breathe in numerous sequences. Again, do your best to stay away from spoiling critics who forget to do what the title suggests. Speak No Evil will be released on Shudder later this year.
5. You Won't Be Alone Goran Stolevski, United Kingdom / Australia / Serbia)

This delightfully bloody, 19th century Macedonian "wive's tale" eerily traces the steps of a shape-shifting, wandering witch who becomes oddly fascinated with each entity they inhabit. Gorgeously framed in a squared down 1.44:1 aspect ratio by cinematographer Matthew Chuang, this revisionist (and often bewildering) horror film is an enormously thoughtful experience that quietly corresponds with the cinematic beauty of naturalists Chloé Zhao and Terrence Malick. Showcasing two pensive performances by Noomi Rapace (the original Girl With the Dragon Tattoo) & Anamaria Marinca (4 Months, 3 Weeks, 2 Days) along with a soul-stirring soundtrack by Mark Bradshaw (Jane Campion's Top of the Lake). 

While you wait for Focus Features to release the film on April 1, I recommend renting Stolevski's amazing 18-minute film, Would You Look at Her, which won Sundance's Jury Prize for Best International Short Narrative in 2017 and follows a tough "tomboy" who figures out a very curious way to solve her involvement in an all-male religious ritual. 



+ Zoon (Jonatan Schwenk, Germany) 
What starts out as the cutest 4-minute stop-animated film of the festival, quickly turns into a bewitching tale of abstract creatures residing in the deep forest. Watched this  little ditty more than once and I can't wait to see what the filmmaker comes up with next.  
Stay tuned for Ficks' Picks of Sundance Film Festival 2022's documentary delights!