Brought up in the South Bay and currently based in San Francisco, DJ-producer-painter Farsight, aka Marshall Smith, dropped a sensational double A-side single "Swallowed Whole" and "Flashflood" late last year on the London-based Tropopause Records. The sound is live-breathing bouillabaisse steeped in trap, Jersey club, reggaeton-meets-UK-funky, and tribal house. It's multifarious combination is the result of Smith's continuous interrogation of his musical practice and personal transformations. His evolution gives "swimming upstream" vibes that move against industry trends, and he's garnered support from the likes of Batu, India Jordan, ZULI, and many more.
Although his gig at Public Works last month was cancelled due to COVID concerns, we caught up with him for a quick chat (and hope he reschedules soon).
48HILLS Greetings. So Marshall—if I can call you Marshall—how are you doing these days?
FARSIGHT Yes. I'm good. Staying busy making as much music as I can while taking care of myself and juggling the rest of my life. Really excited for 2022. I think it will be a great year.
48HILLS Awesome, glad you are good in these crazy times. So how did you come about making music?
FARSIGHT Well, my childhood plan of A, becoming a game show host, and plan B, of becoming a rock star, didn't pan out—or at least haven't yet. So unfortunately, I've resorted to the sordid triple threat of DJ-producer-painter. Frankly, it all sounds a bit passé, if you ask me.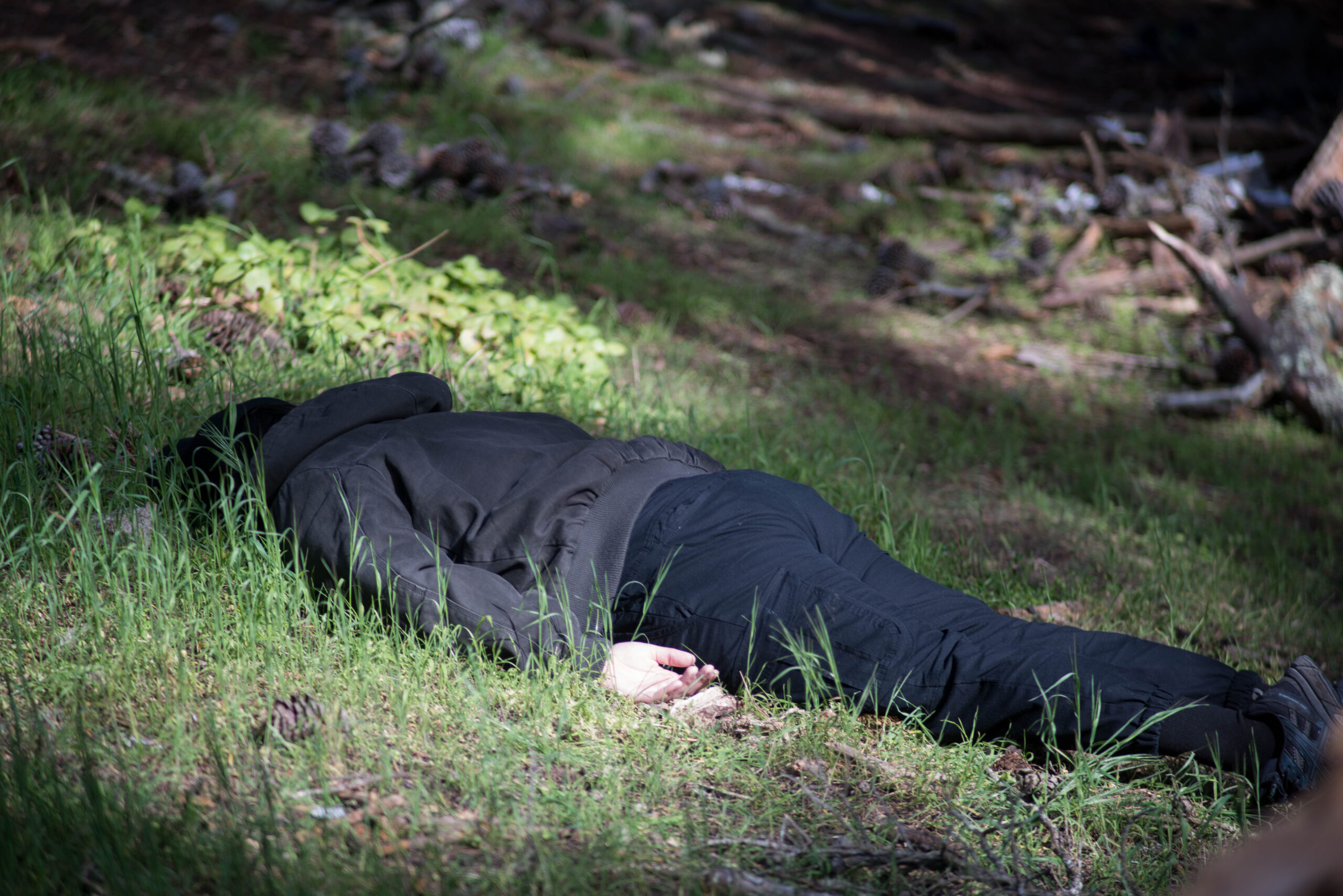 48HILLS Marshall, that's dope. I never had a talent for visuals, just audio. Listening to your music, your work tends to fall outside the typical house approach. I've always been a fan of UK funky and broken beat, especially Dego and Kaidi Tatham's rhythms. But you've curated a sound that deviates from the typical kick drum procedural. Was that drive to do something different intentional, cultural, something else?
FARSIGHT Yes. For a long while, I completely refused to make anything with 4×4 kicks. It just didn't sound interesting to my ears—like, the composition was just flat, somehow. A lot of it still sounds flat to me, but I've gotten a lot less rigid about it. Jersey club and Baltimore club, when at their best, have always been the most rhythmically-interesting genres of dance music to me. I've been getting into guaracha and reggaeton lately as well. So I think it was an unconscious bias [to make non-standard kick drum rhythms] that quickly translated into a conscious decision as I continued to produce dance music.
48HILLS Who are some producers and DJs that you enjoy and why?
FARSIGHT A lot of my influence comes from UK dance music styles, and my taste often skews left of center. So experimentally minded producers like Photek, Pearson Sound, Bloom, and many, many more [producers who work] in a similar vein tend to catch my ear and reward [my] repeated listening.
That said, I am lately very inspired by the crop of producer-DJ talent currently representing the Bay Area to a global audience. Artists like Chrissy, Bored Lord, Bastiengoat, Ani Klang, Velaluna, Mars Kasei, Philco, Sinead, SmokeDro, etc., make me proud to live out here. I hope we can collectively usher in a new era of underground dance music. I should also say that 75 percent of the time I'm not listening to electronic music. The Brian Jonestown Massacre and Guided By Voices stay on heavy rotation.