Actor, director, and writer Roger Guenvuer Smith has appeared in many of his friend Spike Lee's movies, including Do the Right Thing and Malcolm X. Lee, in turn, has worked with Smith on some of his solo theater shows like the Obie Award- winning A Huey P. Newton Story, about the co-founder of the Black Panther Party, and Rodney King, which takes on police brutality in 1991 Los Angeles. Lee told the Los Angeles Times that Smith does what Mark Twain and other great storytellers do—he humanizes people who have been made into icons or demons.
Smith sees some connection between the subject of his latest show, Otto Frank, father of famous diarist Anne Frank, and King and Newton. "He was born in chaos," Smith says about Frank.
But for the solo show Otto Frank, opening at the Magic Theatre on March 12, Smith wants to do something different than he's done with previous subjects—stay still. He will sit at a desk with a microphone in front of him.
"A lot of my work has been very physically executed. With Huey Newton, even though I was sitting in a chair, I was never not in motion. With Rodney King, I call it kind of a 'Soul Train' kabuki," he said. "With this I'm thinking about the weight of his psyche and driving that man's energy down into that table and keeping the performance as still and quiet as possible."
As he has since 1992, when they made Christopher Columbus together, Smith is working with musician Mark Anthony Thompson, who does the live sound design for the piece.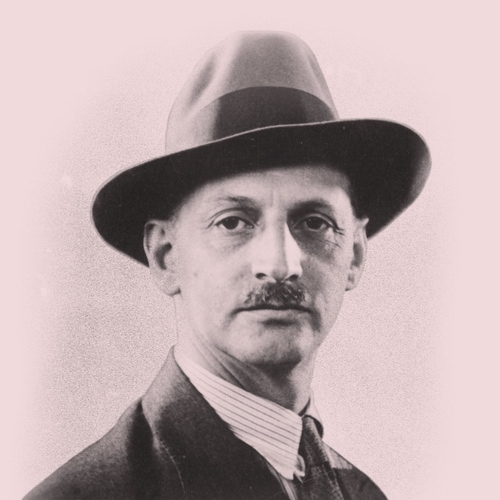 Smith calls Frank, who gave his daughter the diary she wrote in for her 13th birthday, a "mysterious person," and he wanted to know more about him. As the father of two daughters himself, as Frank was, Smith was also personally interested in the man. He'd been thinking of doing a show on Frank, but when Rodney King died in 2012, he focused on creating a one-man performance about King. When he went to Amsterdam to perform it, the first place he visited there was the house where the Franks hid out with another family.
"When we read the diary, we have a sense of the claustrophobia, but when you go there, you really feel that eight people were living in this small space and had to be very quiet and you can't flush the toilet or run water or raise your voice above a whisper or turn on the lights during the daytime," Smith said. "For me being there, I could imagine Otto coming back after the war having known he'd lost his wife, but he hoped his daughters would return, and of course they didn't."
An employee had noticed the diary and kept it, hoping to give it back to Anne. When her father was the only one to come back, the employee gave it to him. "It took him months to read through the tears," Smith said.
To research Frank's life, Smith spent time at several East Coast universities with Holocaust and genocide centers—Keene State in New Hampshire, the University of Maine at Augusta, Holy Cross in Massachusetts. Along with exploring documents and reading in-depth, Smith was able to talk to some scholars about Frank. He also saw some artifacts including Ziplock bags full of children's shoes.
"It was a visceral experience," Smith said. "I was reading all I could, trying to get a sense of how to do this theatrically."
Frank performed Otto Frank at these Northeastern schools, but the Magic Theatre is the first time the show has had a full run. It was scheduled to be at New York's Public Theater for the Under the Radar Festival in January, but that festival was cancelled due to Omicron.
Smith, who was born in Berkeley, says he's glad to be working with storied performance troupe Campo Santo at the Magic, where he first performed the Huey Newton show, and to be working with the fabulous Sean San José, Magic's newish artistic director.
"It's great to be at the Magic and back in the Bay Area," said Smith, who lives in Los Angeles. "It's always a great thing to be in collaboration with Campo Santo, and I'm so happy for Sean."
Smith admires Frank for deciding to share his daughter's diary, which made his own life much more difficult, opening him up to accusations about his motivations and the authenticity of the diary, as well as people questioning whether the death camps that killed his family were even real.
"He had to live with a certain notoriety, but he was entrusted by spirt of his daughter make sure her diary was in the proper light, and he fought for that so his daughter would be respected," Smith said. "He could have burned it, or he could have sequestered it for only him and his extended family of survivors, but he chose to put his daughter's work out there and it became the best-selling non-fiction book, second only to the Bible. But it wasn't without cost to his psyche."
OTTO FRANK runs Sat/12-March 27 at Magic Theatre, SF. More information here.