Keith Knight lives just outside of Chapel Hill, NC, these days, but from 1990-2008, he resided in San Francisco where he created his instantly recognizable comic strip "The K Chronicles," the basis for Hulu comedy series "Woke." Back in the city recently for a red-carpet event at the Cartoon Art Museum, celebrating both the exhibition of his work there, "Keith Knight's WOKE in San Francisco," (through June 26) and the second season of "Woke," which begins April 8, Knight found himself in an unusual position for a former longtime San Franciscan: staying in a hotel at Fisherman's Wharf.
"I've probably been down here a day and a half longer than I ever have," he laughed. "But it's beautiful to look out and see the bridge and the water. I'm gonna pedal to my old stomping grounds today to draw a cartoon. I'm on deadline. So, I'm gonna head over to the Inner Richmond and hit the Blue Danube, get a coffee and just draw."
Whatever fond memories Knight has of San Francisco, it was here that he faced racial profiling and an encounter with the police that not only informed the strip but also "Woke," which Knight co-created with Marshall Todd. In the series, cartoonist Keef (Lamorne Morris) is apolitical until the cops make it crystal clear that is not an option for him, changing his outlook and his art. In the series, inanimate objects like a pencil (voiced by J.B. Smoove) and a trash can (Cedric the Entertainer) also become a kind of nagging Greek chorus in his life.
"A lot of things that I cover in the strip and show, whether it's racism or police brutality and stuff like that, that stuff is evergreen," Knight said. "That why I think the show worked in season one, even though it was based on something that happened 20, 25 years ago, and I think it will be evergreen 20 years from now.
"It's depressing to hear, but as a country, we don't want to teach history, the history of this country, and so we're destined to make the same mistakes over and over again."
Comics, however, can carry some of that message. "What I see in and love in a lot of the early strips is the DIY the raw aesthetic of the comic itself. It's such a great medium because it's just a pen and a piece of paper and you can do anything with it. And the fact that these modest scribblings have created this show that employs hundreds of people and is seen by, hopefully, a lot more people is humbling and, and satisfying and really cool."
"Woke" is a dream come true for Knight. Inspired by a short film a German fan made based on his work, his first move from San Francisco was to Los Angeles with the idea of transforming his art into some kind of series. He loves working on The K Chronicles and his weekly comic (th)ink, but those are solitary endeavors.
"I really love the idea of collaboration, and what the other writers and what the actors and what the director and all the folks who create in light and the sound and the music bring. I love that, that huge collaboration; it's like a symphony orchestra. And when it goes right, it's just wonderful.
"I'm lucky enough to have a wonderful, diverse, amazing writers' room that second season, I haven't even met half of them. We did it over Zoom because of you know. Everybody brings their experiences, their opinions, their skills to it. I bring some particular ideas, and then everybody has at it and creates something that I think is just it's far more interesting and fun than what I would be able to do by myself."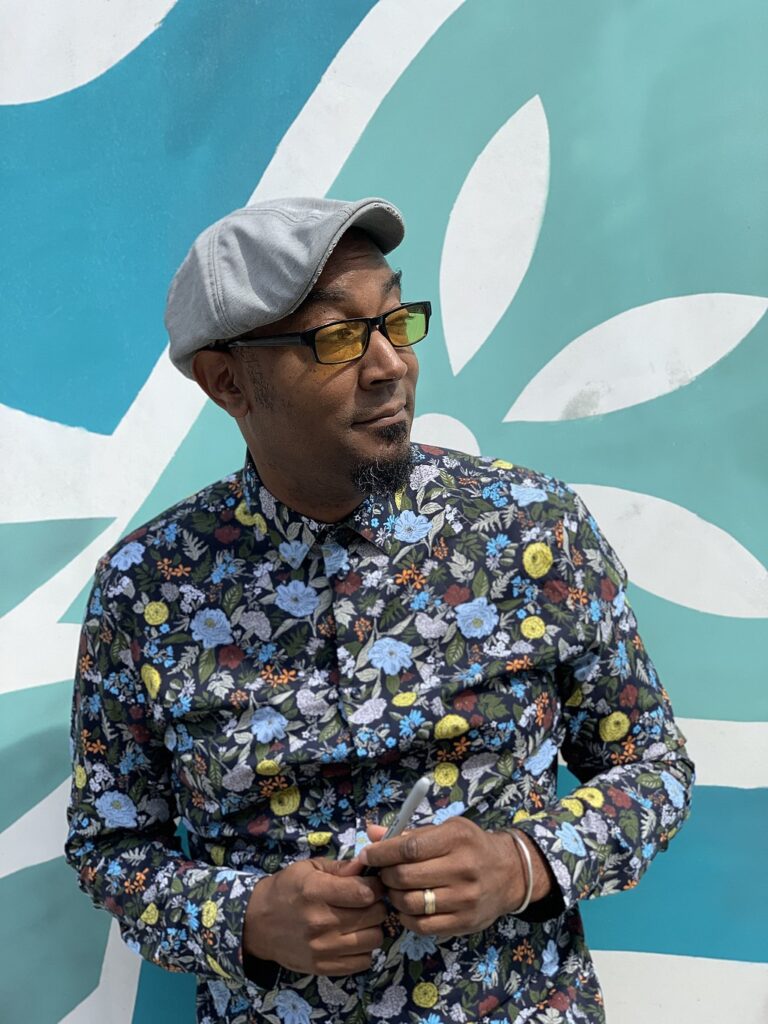 When Knight was coming up, his generation of cartoonists had a bucket list: to get into the New Yorker and Mad, to get a syndicated strip, and to get an animated Christmas special. He has not achieved the latter but he will take two seasons, and, he hopes, more of "Woke" as a substitute. He has achieved his dreams and that has allowed him to extend his reach. As it turns out, it is neither cartooning nor television that satisfies him most but something else those things have led him to.
"I do these comic strip slideshow presentations to universities and high schools and colleges," he says. "And it really is a chance for me to use my way, use my humor and just talk to people about police profiling and brutality, but also just history and how Black history is not taught in schools. And it's not talked about, this important history of this country. And because we don't teach it, we're destined to repeat the same mistakes that we make over and over again as a country.
"And have we have organizations that are urging people to not teach this stuff. So, every time I'm in front of an audience and I'm presenting, I feel lucky to be able to do it. Nothing feels better to me than having lively discussions with people and using my work and, and just spreading what I think is important information through humor."