Hear me out: Despite the pandemic and gentrification, I think we're in another golden age of Bay Area art, with so many wonderful and complex talents coming to attention and/or continuing to tell deep stories about our conflicted history. We're just starting to hear these incredible voices on a grand scale, as institutions slowly, slowly recognize the importance of listening to Black, Brown, Indigenous, queer, and trans artists.
Case in point: Adrian L Burrell, a multimedia wiz who excavates the history of Black Oakland—and the US—through the multi-generational story of his own family, an overflowing well of inspiration and information. He also takes intensely philosophical-poetic consideration of the affects of capitalism and the carceral state on his immediate community, offering troubling yet often very beautiful visions of its precarity and resilience.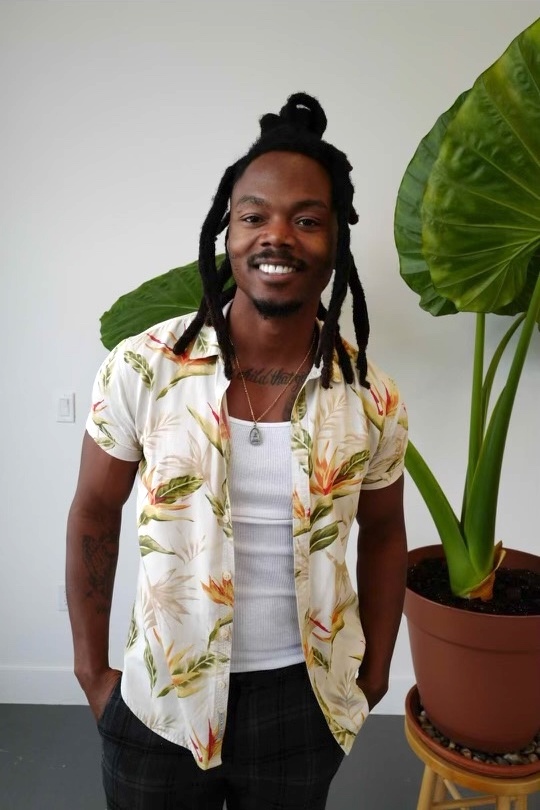 Earlier this year, the New Yorker debuted his short film The Game God(S), a look at capitalism's unjust relationship to Blackness, which "doesn't dissect the myth of the American Dream so much as impart the visceral feeling of its central lie to the viewer," as KQED editor Gabe Meline succinctly put it. Earlier in the pandemic, SFMOMA featured photos from his project "It's After the End of the End of the World, Don't You Know That Yet?," which pose three generations of women in his family, wearing all-white with fabulous steel wool wigs, in shutdown Oakland, before spots with great resonance in his family history.
One of my favorite events, Pop-Up Magazine, which brings feature stories to life through multi-media storytelling (including live music, animation, and even "advertisements") has been no slouch over the past several years recognizing and platforming some of our great artists. Next installment "The Spring Issue," Tue/24 at the Paramount Theatre, features Burrell's story "Mama's Babies," alongside new pieces by podcast host Tracy Clayton, author and illustrator Kristen Radtke, 2020 Pulitzer Prize finalist Chloé Cooper Jones, writer Brooke Jarvis, and more, plus the always wonderful Magik*Magik Orchestra.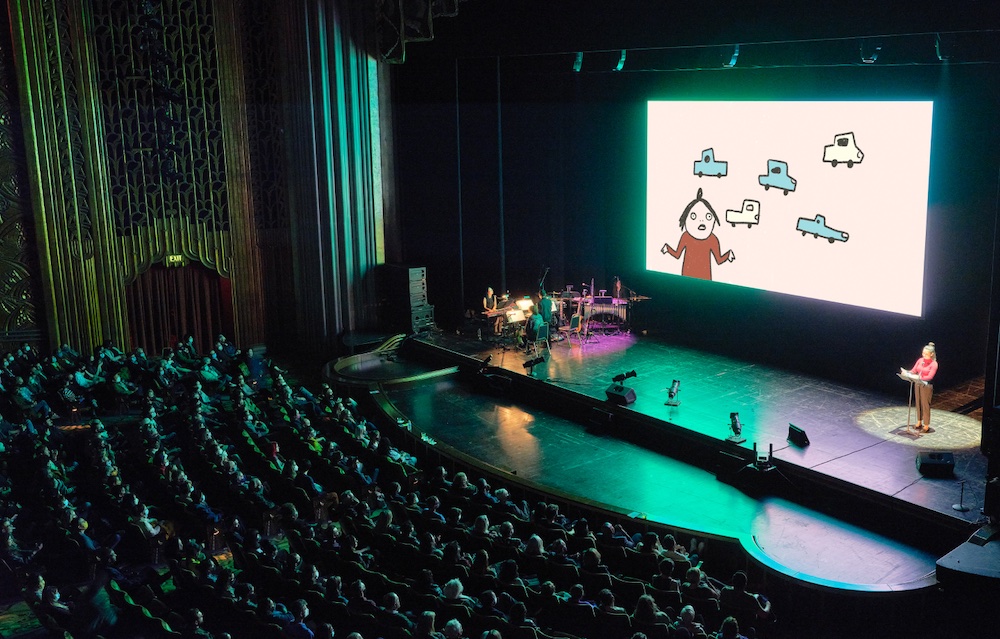 I got a chance to ask Burrell some quick questions about his art and future before the show.
48 HILLS Hi Adrian. I wanted to thank you for The Game God(S)—with that released this year, your teaching and traveling, and working on a feature film, it seems you have a lot happening. Can you tell me more about some of the things you're working on now, and what are some of the themes you've been developing lately in your work?
ADRIAN L. BURRELL At the moment, I'm working on publishing my first book with Minor Matters, my first Solo show with ICA in September, and the development phase with my feature-length screenplay Cousins, a coming-of-age story based on my childhood in Oakland. Recently I'm thinking of the process of inheritance and what its like to collectively tell a story, and create a space for the storytelling process to be a ritual of both friction and healing.
48 HILLS In your recent exhibit at SFMOMA, "It's After the End of the World, Don't You Know That Yet?," one of the things I was fascinated by was your collaboration with your sister on the steel wool wigs that three generations of women in your family wore in the photos. I know the wigs had deep meaning in terms of the material itself, but the aesthetic itself really blew me away.
ADRIAN L. BURRELL Thank you. That show meant a lot to me in many ways. It was the last project that I had the chance to collaborate on with my grandmother on. I was thinking a lot about unseen labor and how to make it visible in a way that didn't expose too much. There is a way that I like to use myth and metaphor to protect my family and community from certain Gazes. At the same time, I believe it allows viewers from varying backgrounds to form their own relationships with the materials.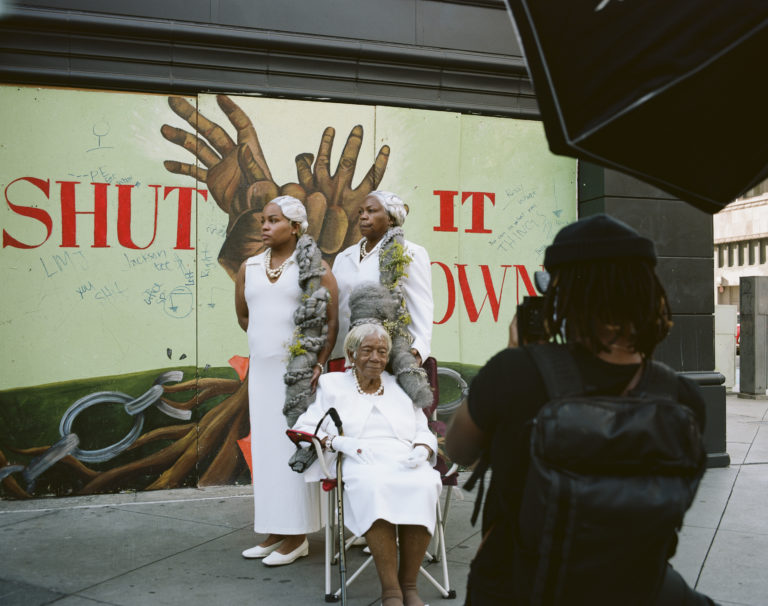 48 HILLS In researching and telling the deep history of your family, filling in the gaps, you're illuminating and preserving so much Oakland history itself. Has there been anything you've come upon that's particularly surprised you or recontextualized the city (or your family history) for you?
ADRIAN L. BURRELL This type of work comes with a lot of surprises. There are a lot of stories that people rather forget. Recently I uncovered letters recounting the experience of my ancestors who were enslaved by the Confederacy during the Civil War. These letters and following this story will make up a large part of the book that I'm publishing with Minor Matters. On a lighter note, within that same research thread, I realized Beyonce, and I are distant relatives, so that was cool.
48 HILLS You've spoken about the notion of the "Black Angel of History" woven throughout your work and storytelling. Obviously, there some older philosophical framework there as well as contemporary thinking in terms of Afrofuturism and necrocapitalism critique, but can you tell me a little bit more about your thinking around this entity and how it relates to your work?
ADRIAN L. BURRELL I think a lot about the health and life outcomes of Black families and people whose lack of proximity to the word "human" put them in a closer relationship to death. I think of my grandmother, a women who buried 9 of her 16 children, and try to ponder what that means about the gravity of white supremacy in this country. As I've stated before, you can't see gravity, but you can feel it.
48 HILLS I know you can't reveal too much about your piece in the show, but what was it like tailoring something specifically for Pop-Up Magazine on a multimedia storytelling level? Were there particular things you were taking inspiration from for this kind of show?
ADRIAN L. BURRELL For me, there is something about being a part of this show that feels like things are coming around full circle. I'm just looking forward to being surrounded by family and friends in the city that raised me, honoring my elders.
POP-UP MAGAZINE SPRING ISSUE happens Tue/24 at Paramount Theatre, Oakland. More info here.