In the weeks leading up to BottleRock Napa Valley, my email was sloshed with endless invitations to check out various wine and spirits "activations" within the festival, including Monkey Shoulder Whiskey's Porta-Party Speakeasy, a tent accessed through a porta potty.
"So I just … look for some porta potties?" I asked the alcohol company's publicist, confused.
Though none of this seemed like it was going to be my shit (sorry), I'm thrilled to be back in music festival reporting mode this summer, and I was excited to attend BottleRock for the first time. I attended two of the three days to see what the vibe would feel like as someone who never drinks wine, and at most, occasionally takes a sip of a friend's adult beverage. More than 50 different wines were going to be poured, and I was a little bit afraid of the hard sell.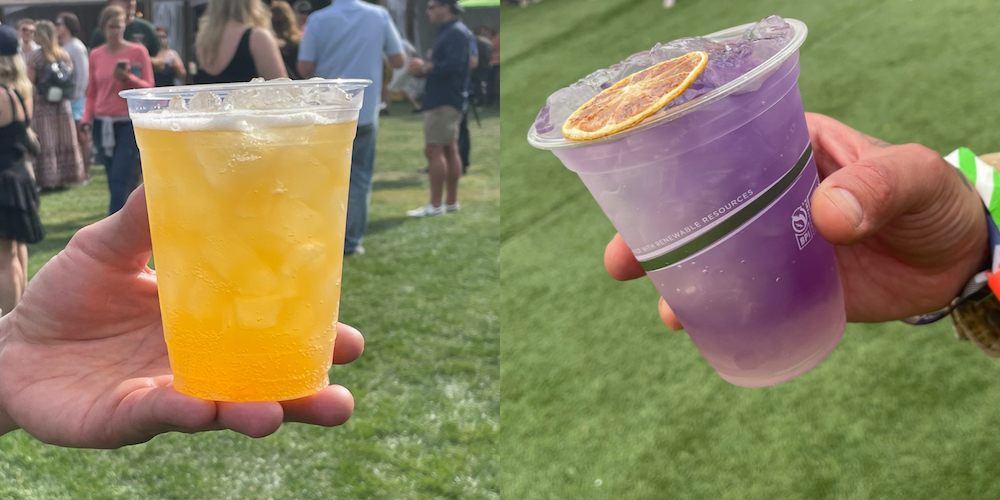 Luckily, just a few minutes onto the Napa Valley Expo grounds, I found a really fun mocktail that I can't stop thinking about: QD Spritz from San Francisco's Quik Dog, the pandemic food flip of the Mission bar Trick Dog. Owner Josh Harris kindly handed me one along with a couple of Mission Dogs, explaining that the drink contained a non-alcoholic vermouth, genmaicha (green tea with roasted rice), apricot, and "spritz." Quik Dog has also signed on to be a food and drink vendor at Outside Lands—but the full food lineup hasn't been announced just yet.
The one alcoholic sip I had over the course of two days was from the festival's Botanical Bar and was called Butterfly Effect, with Hendrick's Gin, Jardesca Aperitivo, aloe, honeydew juice, squeeze of lemon, and blue butterfly blossom spirulina. It was $18, which didn't inspire my drinking companion to order more than one, but it was a lovely festival cocktail. The overall food and drink selection was interesting enough and prices were fairly average for such events, though there were sprinkles of sticker shock there as well. I spied a $34 lobster roll in the mix, and caught wind of caviar and oyster plates for sale in the VIP area.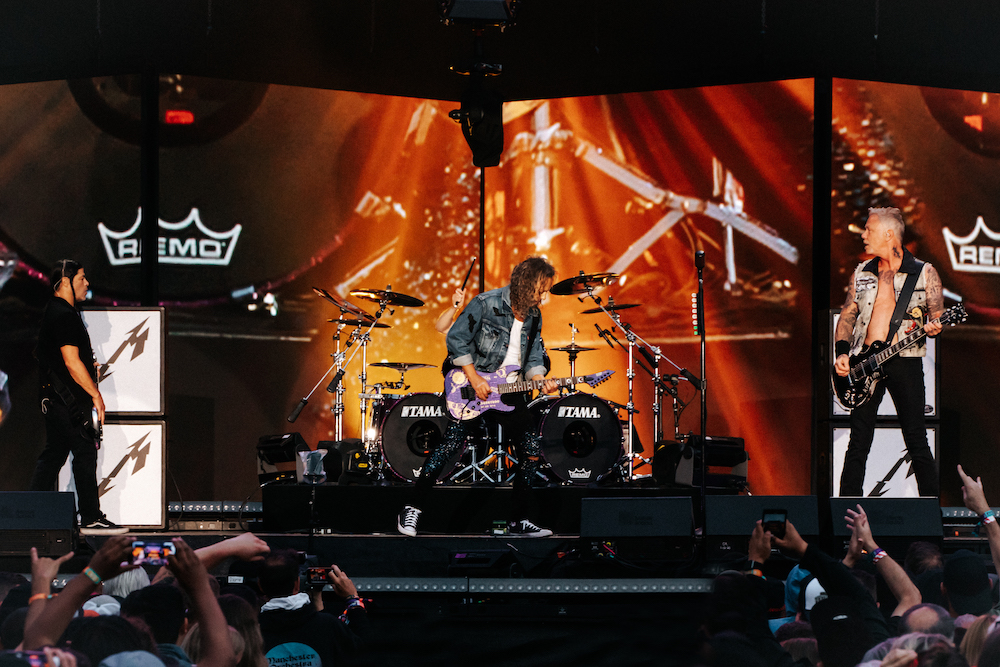 My main Friday objective at BottleRock was to see Metallica's headlining performance, which I was especially excited about since the last time I saw them "live" was at their smart pandemic drive-in movie that toured the country in summer of 2020.
"Metallica family, you make us feel good!" said co-founder, vocalist, and rhythm guitarist James Hetfield. The band clearly felt happy to be able to play hits like "Seek & Destroy," "The Unforgiven," "Master of Puppets," and (as encore) "Enter Sandman" for the Bay Area again. The fire department was on hand to make sure nothing happened when actual flames shot into the air during "Fuel."
The audience, some still camped-out on blankets, took in the show appreciatively, but in a relatively-mellow manner. I only saw a couple people moshing.
It was particularly poignant to hear the mighty Hetfield give a shout-out to sobriety. "If you struggle, you're not alone," he said.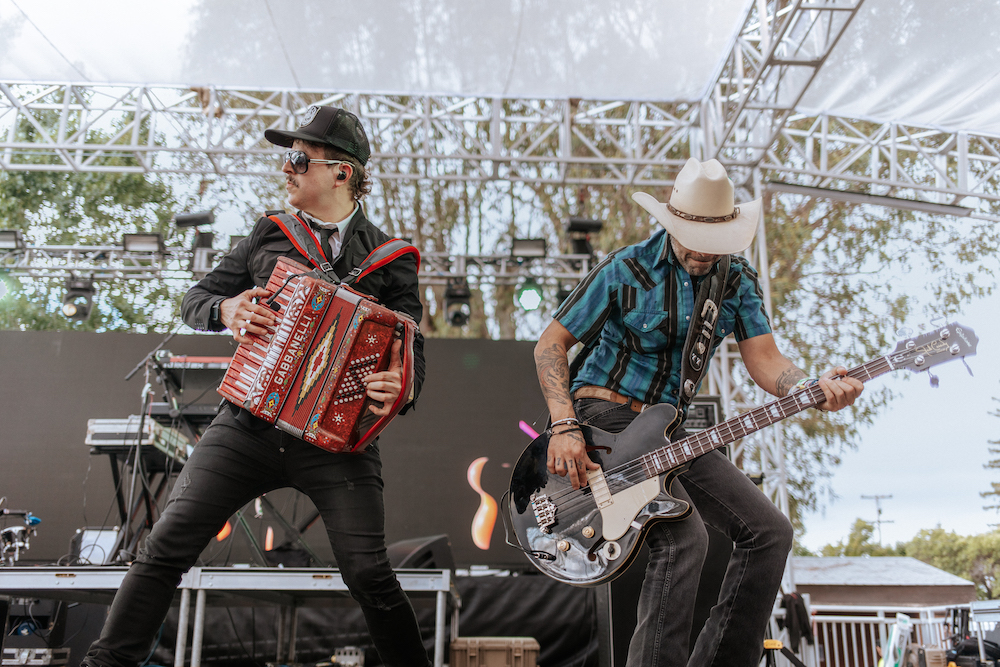 We finally stumbled onto the line for that Porta-Party Speakeasy on Saturday while watching Kinky, a rock-electronic band from Monterrey, Mexico. I was hired to write a press biography of their first album way back in 2002, and they'll drop their eighth album this week. It was great to see and hear that they're still having a lot of fun, and know how to get a dance floor going—and interesting to observe how many people were waiting to party in a loo; there were real working potties on either side of the "secret" orange door.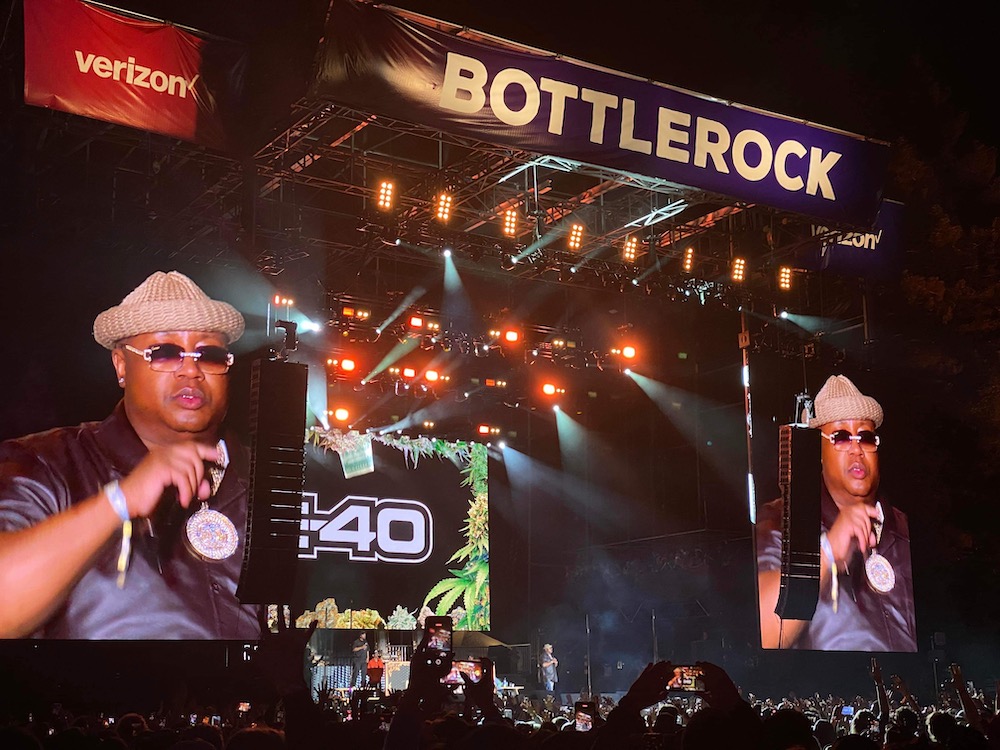 After Metallica, the performance highlight for me was Mount Westmore, the supergroup of Snoop Dogg, Ice Cube, E-40, and Too $hort. My bias is strong: in anticipation of their show, I wrote a personal essay last week about how these entertainers and businessmen have taught me how to work and be confident in my own lane.
Admittedly, what I enjoyed most about Mount Westmore was also what I somewhat feared about it while waiting and watching a crowd form. More precisely, I needed to suspend my claustrophobic tendencies in order to throw my ass in an hour-long circle. Such a large and closely-pressed-up audience was tough to deal with, but I thoroughly enjoyed seeing the people worship this powerful LA-Bay alliance like the rock stars that they are.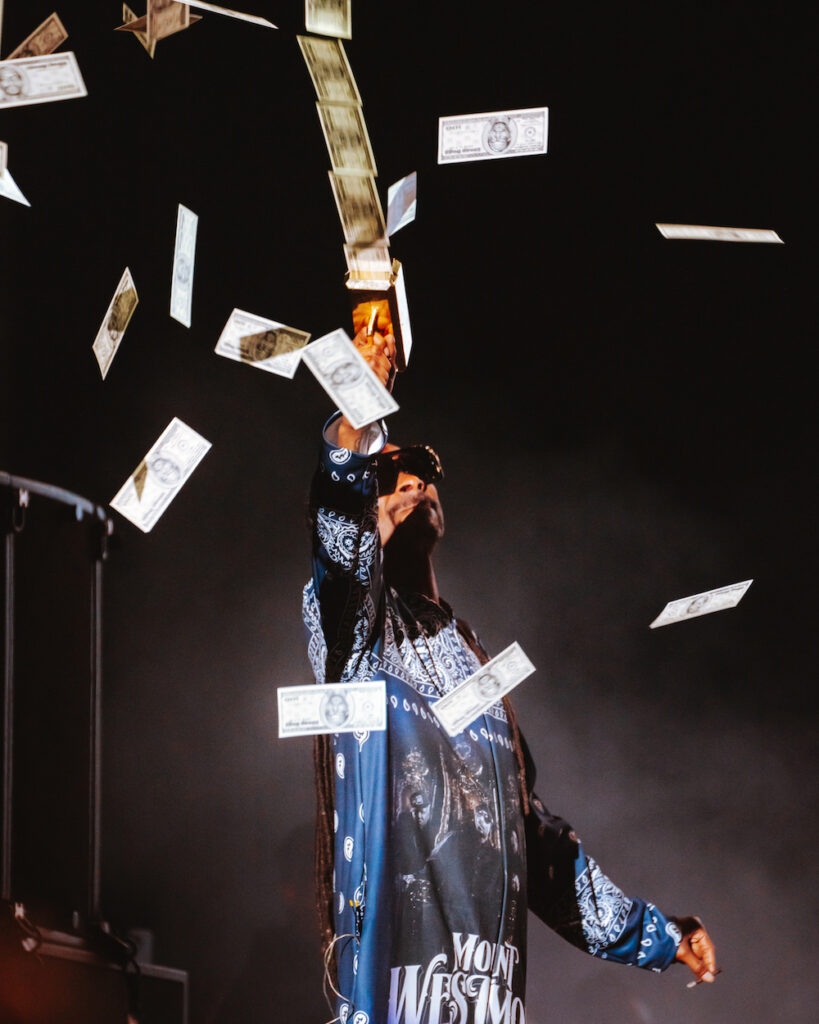 They each traded off in serving up their best-known solo hits, while Friday co-writer DJ Pooh presented Easter eggs for nerds like myself. Example: Pooh scratched a few bars of 2Pac and Shock G's "I Get Around" into Snoop's 1993 mainstream introduction "What's My Name?"
I danced and shouted myself hoarse for the whole set, but I do still long for the potential day that Mount Westmore can also add the energy boost of a band to the mix. That will be even more monumental.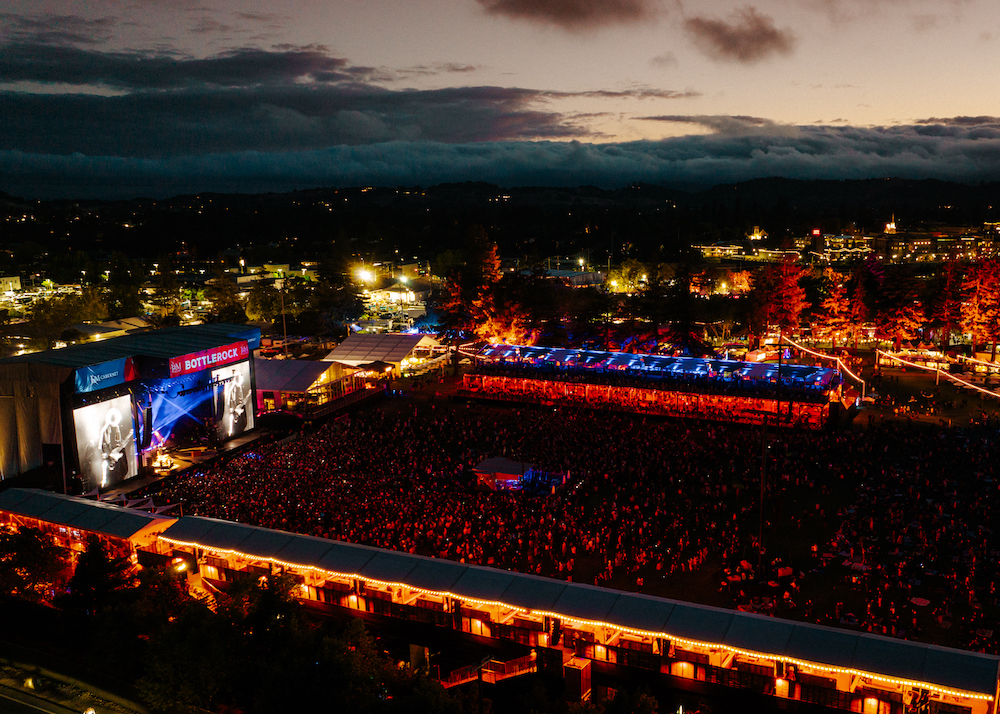 I was impressed with the behind-the-scenes organization of the festival, which had a spacious press room (normally a bingo hall) for people who needed to write or upload media onsite. It was probably the least rowdy and most relaxing festival I've attended, even during Metallica's set. It was enjoyable to have a kinder, gentler weekender, though I still managed to walk and dance the equivalent of 11½ miles over two days.
Some audio issues were observed on a few of the smaller stages that will hopefully be analyzed and improved in future editions of the festival. Sound trouble was most noticeable during singer-songwriter Banks' performance on Saturday afternoon.
"Can you hear her?" a woman in front of me turned around to ask. I agreed that I couldn't; the artist and her drummer were being absolutely swallowed up, sonically. The show went on, but we felt frustrated for her.
Like the other major music fests in California, BottleRock is heavy with corporate sponsorships. They seemed to make sense within context for the most part, like Kaiser having a booth with sunscreen and Cisco powering Hush's Silent Disco, the latter of which was a big hit. Edginess wasn't expected nor was it provided, and that was just fine. BottleRock doesn't have its own style aesthetic, but samples of others were on offer; for example, you could get a flower crown or a glitter face in the Spa tent if you wanted. (Though I recognize that this might not elicit the same reaction from everyone, I got a kick out of a man who told me he was visiting from North Carolina while getting his Sammy Hagar locks braided.)
It was a pleasant surprise to see a more diverse crowd both in age and ethnicity than expected. The event was all-ages, and attendees skewed younger on Metallica Saturday than on Friday—I chalked it up to Saturday's headlining act, Twenty One Pilots. 120,000 people attended over the full three days.
No sloppy drunks (an unwarranted fear) came across my radar, and that may have owed to the fact that beverages were expensive. I also didn't have any access to the seated VIP Suites, where, I'm guessing, a healthy number of bottles were rocked. Either way, I was happier and more at ease as a teetotaler than I usually am when in wine country, and will raise a glass to BottleRock for a fun holiday weekend that exceeded expectations.