The Kings and I: when I think about the many highlights of my music writing career in Los Angeles and the Bay Area, I'm flooded with fun memories of interacting with California rap legends Earl Stevens (E-40), Todd Shaw (Too $hort), Calvin Broadus (Snoop Dogg) and O'Shea Jackson (Ice Cube). They have collectively helped to teach me how to work hard and find my individual voice and that has given me a lot of confidence. After all, I must be doing something right to have been able to orchestrate these extraordinary interview experiences.
As Ice Cube says on stage, "When you see all four, it's Mount Westmore," their year-old but long promised supergroup that will be performing Friday at Oakland Arena and Saturday at BottleRock in Napa on Saturday. In honor of these shows, I'm sharing a personal peek into how these men have impacted my own work with their intelligence, artistry and business acumen.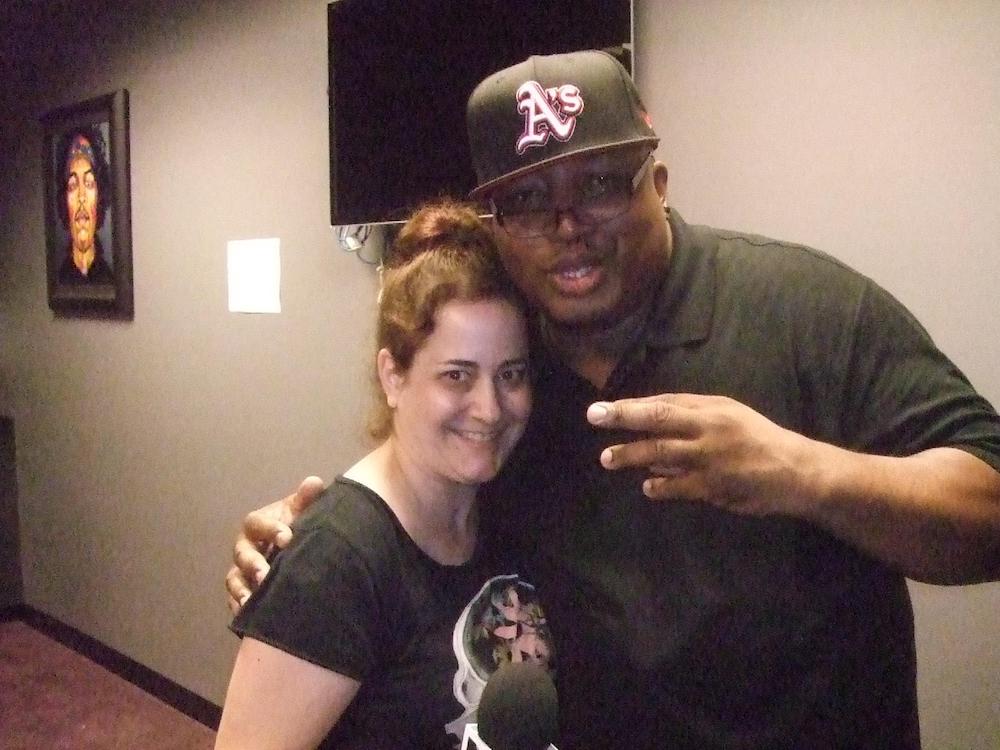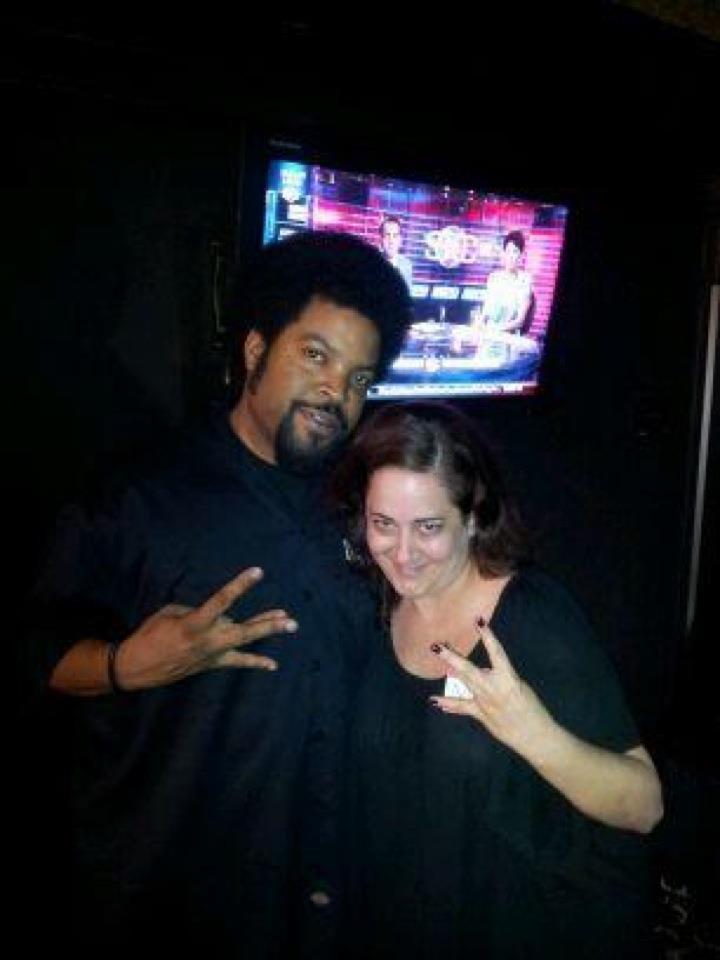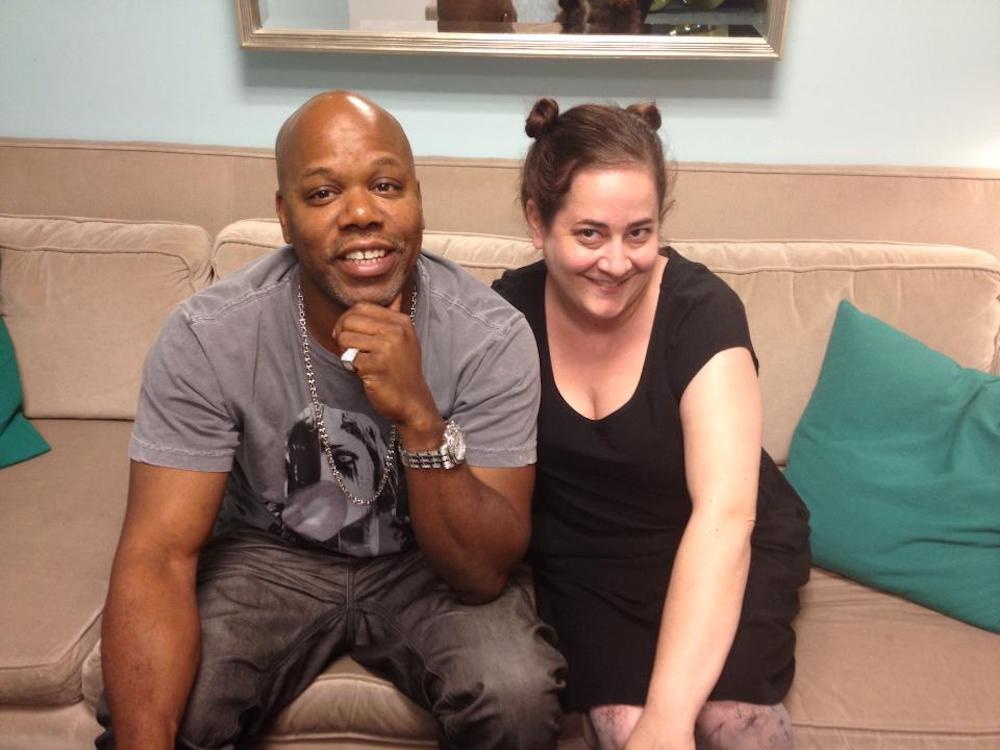 E-40 is the only star who has wished me happy birthday multiple times—his is the day before mine—and I've been lucky enough to interview him on more occasions than any other artist over the past 18 years, which is a whole legal adult's worth of time. I tried for at least a dozen of those years to ask him for permission to help him to write and publish a dictionary of all of the slang that he created and popularized, and I still hold out a candle of hope for that one day. That's my friend Earl.
His tireless work ethic has also led to soaring success in the beverage world (and some in the food world, too) and that has had an indelible impact on my own goals to be productive and creative in different areas. When he says he's "loyal to the soil," you can believe it. His love for the Bay Area continues to run deep, rain or shine, and he's given back so much to the community here. He's taught me to stick with the Bay, even when it's tempting at times to move back to Los Angeles, where I went to college.
Too $hort has been a great source for many of my stories over the years, offering words of wisdom whether for a piece about food, the music business, Southern rap, or Bay Area history. We've picnicked with aggressive geese at Lake Merritt in Oakland, eaten Motown-themed cupcakes backstage at Jimmy Fallon in New York, and chatted about unusual breakfasts inside The Boombox, his studio and warehouse complex in Los Angeles. He even invited me to witness the making of the "Blow The Whistle" video in 2006, which is an incredible snapshot of our local hyphy history. He has taught me how to be a better storyteller, and maybe a better player? We'll see.
I interviewed Snoop Dogg, Warren G, and the late Nate Dogg backstage at a Rock The Vote concert in Los Angeles in 2004. The room was thick with smoke and women, and perpetual pimp of the year Bishop Don Magic Juan was suited and booted in bright green.
In between puffs, Snoop told me that his favorite teacher at Long Beach Polytechnic High School, which he attended with Nate and Cameron Diaz, was named Ms. Clark. I made it my mission to find Ms. Clark when I got back home to San Francisco; I thought that would be a creative way to write about the man who already had so much press. That search engaged reporter skills I didn't know I had that I still use, and taught me to be a more imaginative journalist.
I eventually found Kathy Clark—she was teaching at a different school in the district—and I reached her by phone the day after Snoop, Warren, and Nate (who she called "the boys") performed their song "Groupie Luv" as the group 213 on Late Night With David Letterman.
"They both were good humored and seemed to attract the attention of the other kids with their music and rapping abilities," recalled Clark. "Not stellar students, but respectful and easy to get along with. What I remember most are happy smiles, good natured and 'musical'—they enjoyed being teenagers and spending time with each other."
"The way we all hustled back then is similar to the way we do it now," noted Snoop backstage, offering a warm smile and his joint. "It's the same little childish shit we did as kids. We still do it now and incorporate it in what we do. I see it in all of us."
I interviewed Ice Cube for MTV News in 2012, speaking backstage at KDAY radio's Krush Groove concert in Los Angeles. It was the 20th anniversary of the first night of the LA riots, and a few months before the same anniversary for The Predator, his 1992 album that discussed this monumental event. During the interview, Cube—who all his people called Don—revealed that his future album project would be called Everythang's Corrupt. That album eventually came out in 2018.
"I think music always has the power to change, heal, bring understanding, and bring people together," he said. And that has always stuck with me.
Mount Westmore has recorded many songs, but only two have been released with music videos so far: "Big Subwoofer," which depicts their Star Wars fantasy, and "Bad MF's," a more down to earth visual that was recorded in the same day, with Snoop still in his funky spacesuit. Though their collective catalog is small so far, concert and festival attendees this week can expect hit-packed sets that cover many of their individually most-requested hits. For E-40, that means "Sprinkle Me" and "Tell Me When to Go" are musts, Too $hort will certainly exhort women to "Shake That Monkey" and "Blow The Whistle," and Snoop will implore them to "Drop It Like It's Hot."
Meanwhile, Ice Cube will declare that "You Can Do It" and "Today Was a Good Day," and it'll all be true. Take it from me!
Mount Westmore performs live at Oakland Arena on May 27 and BottleRock Napa Valley on May 28. Listen to Tamara's exclusive E-40 vs. Too $hort mixtape for 48 Hills.