The superintendent who ran the San Francisco schools for the past five years has come right out and said it, one day after his retirement: The decision to restore standardized testing and middle-school grades as the criteria for admission to Lowell is a blow against diversity.
The School Board members appointed by Mayor London Breed moved quickly to once again make Lowell an elite school that is accessible only to those who have good scores on a single test, taken on a single day, and have a high GPA in—yes, seriously—eighth grade.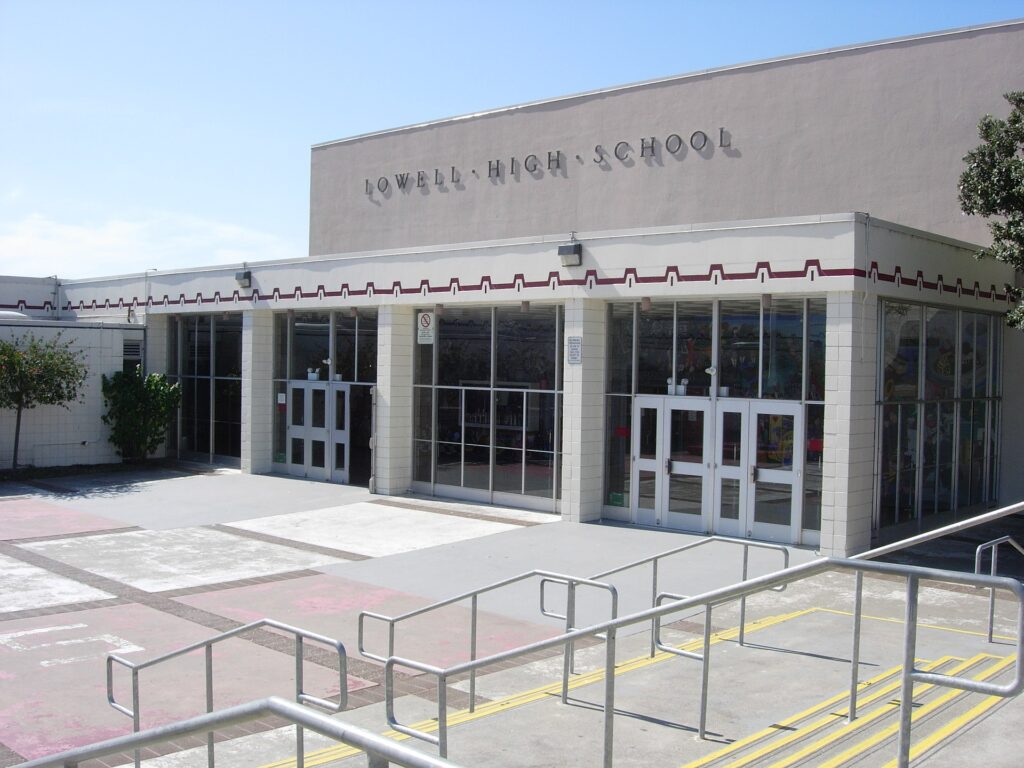 The message is that somehow a single test and grades from a period when many students are just figuring out who they are and what school really means is the best indicator of success at an academically challenging high school.
I find this alarming for a lot of reasons.
One of the first stories I ever wrote for a major newspaper, back when I was still a college student in 1979, was a report for the Hartford Courant on a new organization emerging on campuses that challenged standardized tests. It was called DE-TEST, for De-Emphasize the Established Standardized Tests, and the small staff was gathering data to show that the SAT, in particular, was racist.
Now that small operation has become Fairtest, a national nonprofit, and over the past 40 years, the data has become immensely clear: Standardized tests are, indeed, racist and classist, and are a terrible way to predict college success.
That debate, which was just beginning when I was in college, is long over. More than 1,800 colleges have stopped using the SAT or the ACT as part of the admissions process.
And yet, the San Francisco School Board seems to think it's still okay for eight-graders who want to go to Lowell.
What does it mean to be "smart enough" to qualify for Lowell? What does it mean to have "worked hard enough" to go there? Is there any way possible in today's society (and in the SFUSD, which still has serious issues with racial and economic inequality) to make that decision? Who is qualified to do that?
Not every eighth grader is in a position to "work hard" at homework every day; some have to help raise their siblings because their parent or parents are working two jobs to pay the rent. Some don't have good internet access; some are homeless. They may "work harder" than other students, but not in a way that translates into grades.
Standardized tests, and to some extent grades, are by definition competitive. On the SAT, you get ranked not just on your "raw score" but on your "percentile," which means how much better or worse you did than everyone else who took the test.
Back to history: One of the first major stories I did for the Bay Guardian was an investigation into why, in 1983, there were no women in the San Francisco Fire Department. No women firefighters.
Why? The employment test.
The Fire Department argued, correctly, that you had to be strong enough to lift a ladder to be a firefighter. But the test was competitive. It wasn't enough to meet a minimum standard; the ones who got hired were the ones who could lift the most weight. The men did better than the women, so no women passed.
After a major federal lawsuit, the city changed the rules. Women had to be able to meet the minimum strength standards, but they didn't have to come in first in the weight-lifting test.
Now, of course, there are plenty of women in the department, including the past two chiefs—who got hired because of those changes. The department is much better.
So if you set the rules so that the students who score the best and have the best "grades" get admitted, you are going to leave some kids who deserve to be there behind.
I don't understand why the SF School Board members appointed by the mayor don't seem to get this.