Welcome back to Good Taste, your weekly menu of Bay Area food finds and fests. Today, we're sharing insights from a veteran of the local restaurant world.
Paul Canales has seen a lot come and go in the Oakland restaurant scene. He was the executive chef at the recently-shuttered 35-year-old Oliveto restaurant in Oakland from 2000 until 2010, when he opened his own Spanish restaurant, Duende.
Canales recently invited me in to dine at his new restaurant Occitania, which opened June 1 in the new Kissel Uptown Oakland Hotel on Broadway, just half a mile away from Duende on 19th Street. As I sat enjoying the chill vibes, soaring high ceilings, and dishes inspired from Southern France and the Basque region, where Canales' father is from, I felt excited, like I was in a sophisticated restaurant that could live in any bustling city in the world.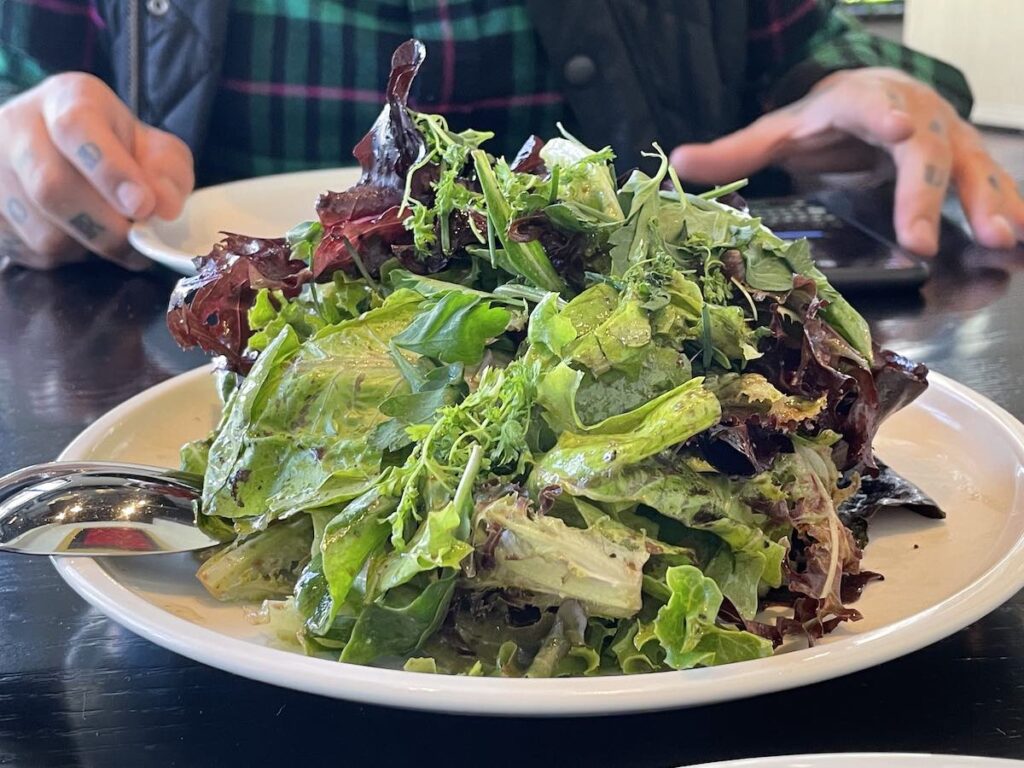 Outside on Broadway, though, it's still kinda quiet, and that had me wondering what Canales thinks is going to happen with the hospitality industry in this area in the next few years. I emailed him some questions once I got home and digested. His responses are not only interesting for diners, he included some sound advice for prospective food businesses who are thinking about opening in Oakland.
48 HILLS What's the East Bay and the Bay Area scene like for French restaurants in general now, and what do you think will happen in the near future? Here in SF, we saw Jardiniere and La Folie close in the last few years even before the pandemic, but gained the One65 empire.
PAUL CANALES The only true French restaurant in the East Bay that I know of is Reve Bistro. I've only had dinner there once, and had a very nice experience. Very classic, and what you'd expect from a "French bistro" in the US. I have no idea what the future of French food will look like. When we opened Duende, there weren't any Spanish/Basque restaurants in the East Bay, and there aren't any today. That said, after we opened in 2013, several others opened in SF!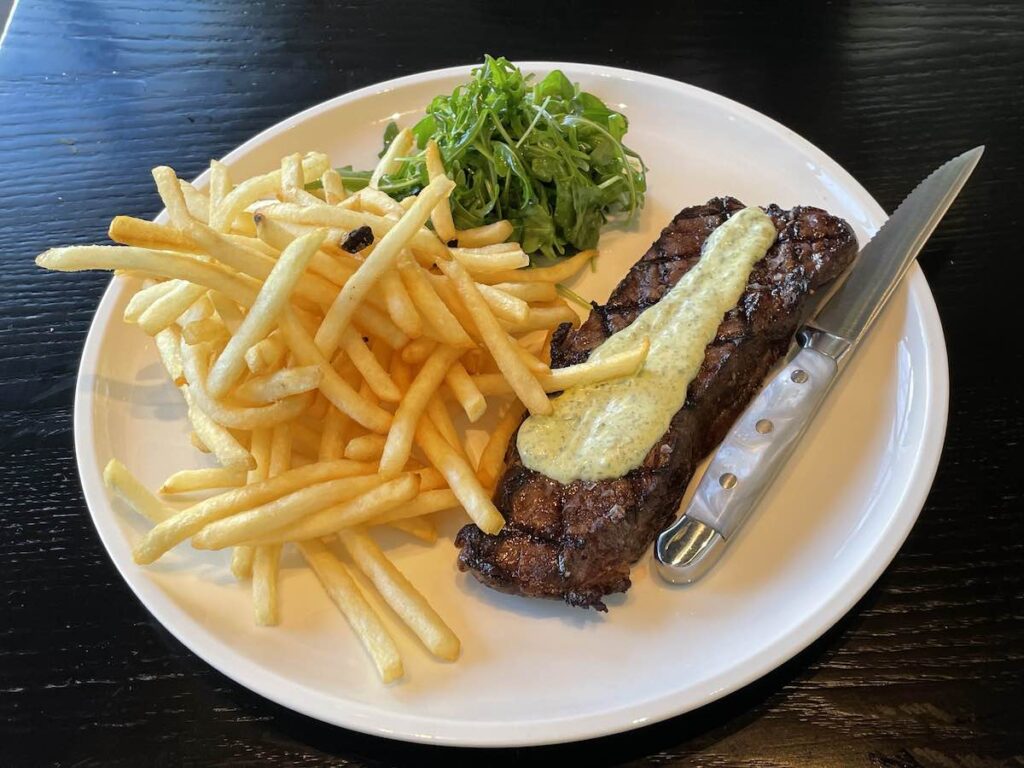 48H Is Uptown Oakland still fairly quiet? What do you think will happen in the area in the coming years?
PC I can't speak for the entire Uptown district, because within the Uptown there are several micro-districts. The area where Duende is has always been fairly quiet in terms of activity, unless there is a show at the Fox or the Paramount. That said, bars are busy at night, and Duende has always been a dining destination. There just isn't much walking traffic driven by retail and other services.
Occitania is in a different area altogether. With the Oakland YMCA and all the development around the Hive, there is much more activity in the day and evenings independent of events in the area. It is still no guarantee of success, however, as evidenced by the closing of Brown Sugar Kitchen.
I have no crystal ball into the future, but continued development will help solidify the gains made in the Uptown. It will be critical to develop the empty field/space across 19th Street from the Fox Theater. This has been slated for development, including a boutique hotel, but for several years but nothing has happened—apparently the ball is in the City of Oakland's court; not particularly encouraging.
There is a vibrant dining/drinking scene that continues to grow and expand in the Uptown, but I think sustainability will only come with increased residential density and a vital retail economy. And then there's COVID, and this has really hurt businesses, not only in the Uptown. I think we'd all like to believe it's over, but it very much is not over.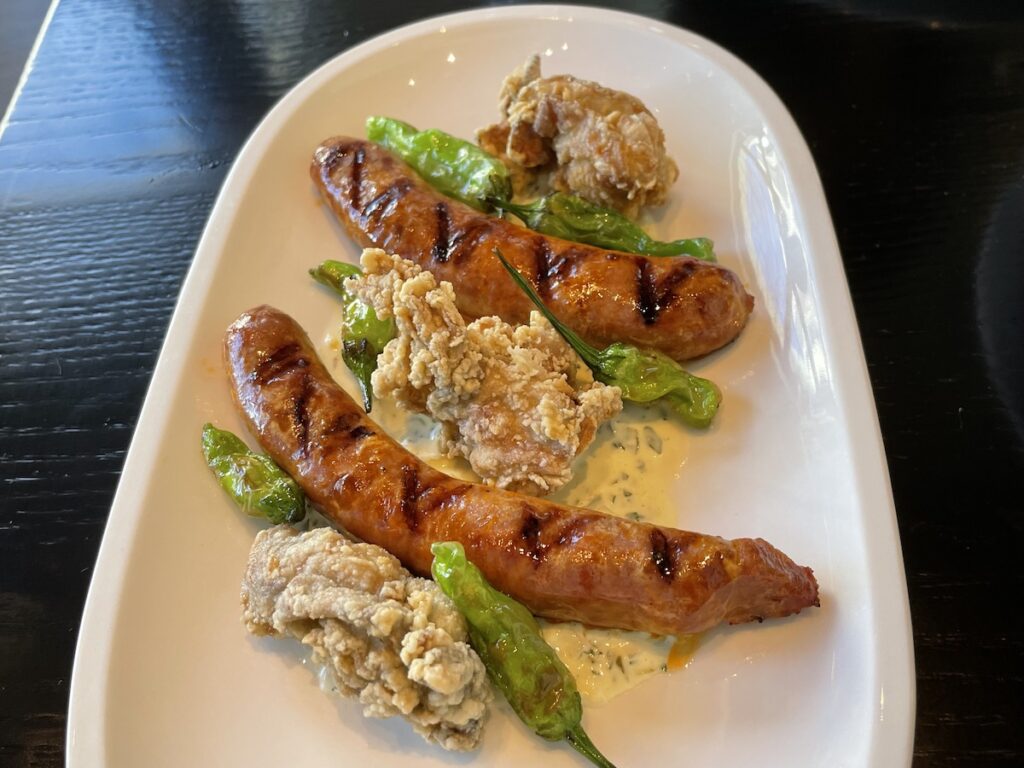 48H What are your early favorites from your opening menu?
PC Menu items are like kids — it's impossible to pick a favorite, as each one is unique and special!
48H Could you offer some advice for people looking to open up restaurants or food-related businesses in Oakland? Is it a good time?
PC This depends on so many things! First, I'd say one should really think deeply about the concept—do we need it, and is it compelling? Second, adequate financing is critical. Many food businesses fail due to poor capitalization. Finally, and maybe the most obvious, is location. Very few food businesses have been successful opening in outlying areas, so one should think hard about location.
Read more thought for food at Tamara's site California Eating.