This is Good Taste, your weekly peek at the Bay Area food scene. Today, a trip to Ghirardelli Square's beautiful new Square Pie Guys location yields a side of celebrity sightings.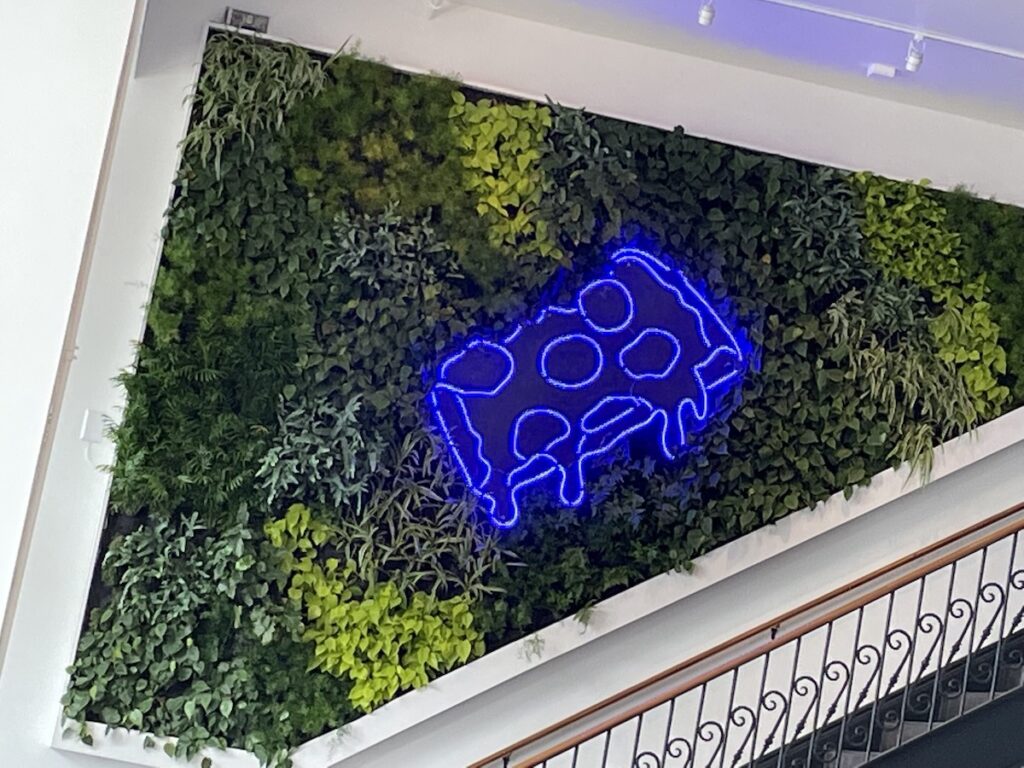 We had barely just sat down when there was a commotion and people began rushing out of Square Pie Guys' new flagship location in Ghirardelli Square. Luckily, the adrenaline didn't have a chance to kick in before realizing it was because of something cool: Danny Glover was walking by the restaurant. The patient actor, who lives in San Francisco, stopped to take pictures with everyone who wanted one.
I was invited to come in for dinner and see the big and bright new Square Pie Guys space, which was formerly a dark pub. Now, it has tons of light and a living wall with a neon square slice on top. Co-founder Marc Schechter pointed out that it has a self-watering system hidden behind the greenery, which is pretty next level. No dead Instagram wall happening here!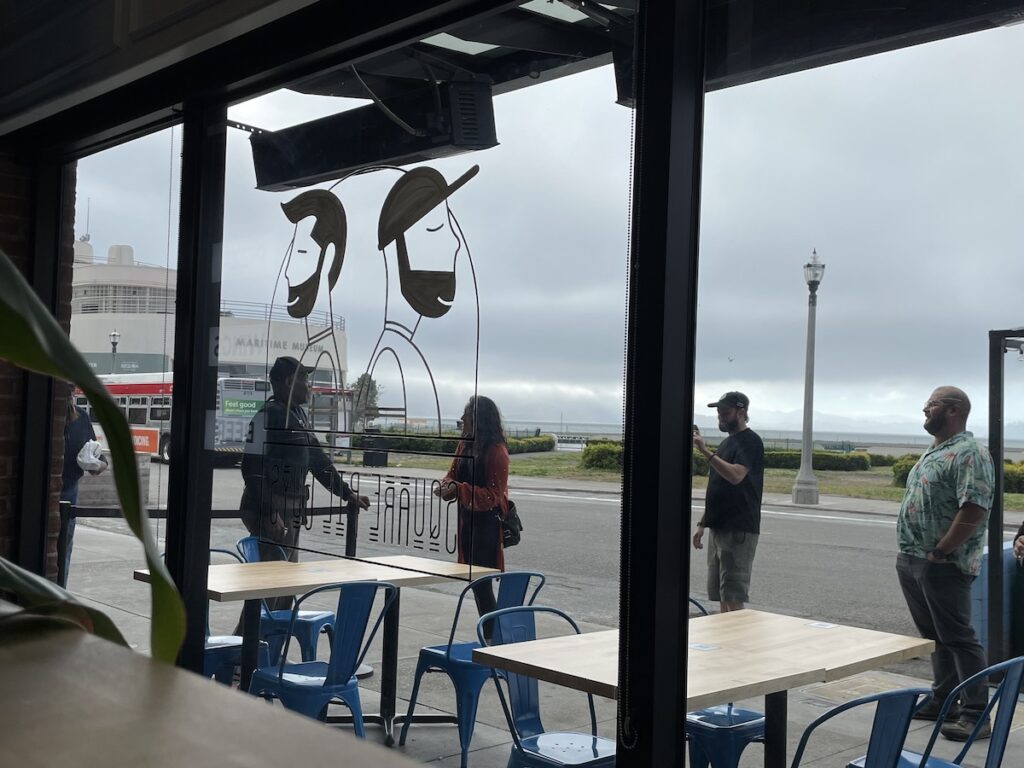 Square Pie Guys specializes in Detroit-style pizza, which is square and has a crispy and cheesy crust, and has spawned copycats in just a few short years. The two pies I tried on this visit each have charitable models, with 3% of proceeds donated to a different cause. The JLIN (white sauce, pepperoni, chile flakes, green goddess, parsley, and grated grana) benefits the Jeremy Lin Foundation (Lin is a customer), while KMEL personality Shay Diddy's namesake (white sauce, Italian sausage, roasted broccoli, chile flakes, and Mike's Hot Honey) earns money for Camp Mendocino.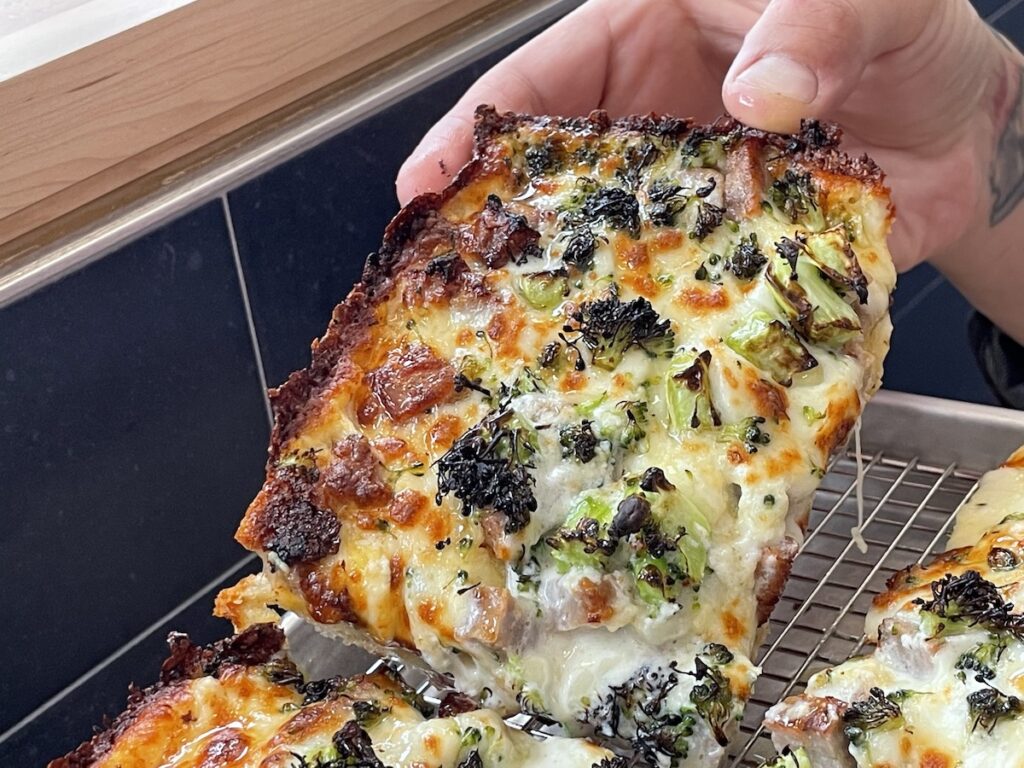 The menu includes salad options for those seeking some balance, though I'm sad to see that they no longer offer the one that has a cheeseburger and fries on top. Probably best for the arteries, but, boy, was that salad delicious.
Square Pie Guys' first two locations in SoMa and Oakland are currently open for takeout and delivery only. But there's plenty of indoor and outdoor space to dine in at the new Ghirardelli Square outpost, and it should contribute positively to the re-energizing of the area among locals.
Stay in the food groove at Tamara's site California Eating.