Adia Victoria had the blues as everything became silent. Inspiration found her during the global pandemic when she was working at an Amazon warehouse. Sitting under a magnolia tree just outside her mother's house in North Nashville fostered solace and connection.
That stretch, those reflections would later become her career-defining communique A Southern Gothic, assembled by Victoria and her creative partner and fiancee Mason Hickman, and later produced by legendary T Bone Burnett, which addresses the American South's conflicts and the disturbing echoes of its history. During the writing process, Adia listened to Alan Lomax's old field recordings and the sounds became the heartbeat of her new music. A Southern Gothic's release imbued solidarity among racial and gender lines following the social duress of lockdown 2020 in this country where many disenfranchised—let's just call it for what it is—Black, Brown, and poor communities got set back to the 1970s.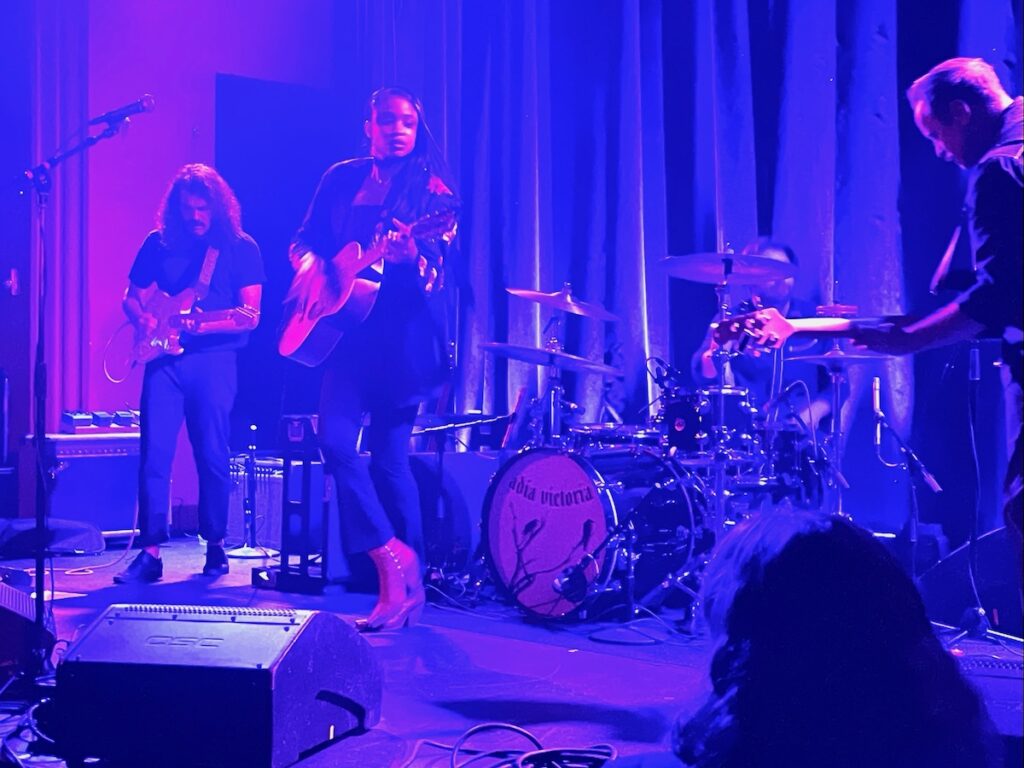 If you need proof of that devasting blow, just walk around this city. No need to go to the South. Hit up the Tenderloin. The Mission around 16th and 24th street. Get on a bus, I dare you to make it a late-nite one where the rider energy reads angry. Hop on Bart, the N-Judah line, and walk Market from 5th to 8th street (day or night) you will find (still) tents housing the homeless who in most cases are suffering from mental health issues, the lack of access to public restrooms, and have to defend themselves.
That's right here, in San Francisco. Cloud City homie. The land of tech buses, passive-aggressive tech bros, and homes that average $1,649,655 in price.
As Victoria performed July 5 at The Chapel, bringing that "soaked in the red dirt" mysticism to the mostly white crowd, older men just swayed, took cell phone videos, and listened to Victoria's tales, while women of all ages, and again mostly white, recited all her lyrics. Between songs she'd explain that performing is her going to church, not in the spiritual-religious sense. It's her testifying, and "for a poor girl from the Blue Ridge Mountains" getting the ability to be back on stage, playing music, is the one thing that kept her going while working at that Amazon warehouse during 2020.
Somehow this performer, by way of rock and roll, punk, goth, spirituals, can channel a bit of electrified Mazzy Star or the gut-punch folk stylings of Lead Belly. Victoria, with heightened eyes and 3/4 inch red-heeled boots—shuffling in and out of fits, showcasing "the spirit" at work IRT—immersed this Northern California crowd into the deep sticky haze of the South.
It's a reminder of a great Chuck D quote. While accepting the Rock and Roll Hall of Fame award for the landmark group Public Enemy, he looked out at the mostly white crowd, some of which felt a certain way about the accolade, which made him retort "remember we all come from the damned blues."