This post is sponsored by the Oakland Museum of California.
Oakland Museum of California's newest exhibition, Hella Feminist (through early January 2023), opened just one month after the United States Supreme Court's decision to overturn the landmark 1973 Roe v. Wade ruling, which profoundly affects human rights and opens a new political chapter in American feminism. In other words, this exhibition couldn't have been better timed.
Hella Feminist explores the four major waves of feminism of recent times through the lens of lesser known stories of feminism in the Bay Area and beyond. Bringing together historic objects from the Museum's collection such as posters, pins, undergarments, and photographs, alongside newly commissioned works by artists, the exhibition explores the spectrum of feminist actions, from the political movements shifting national policy, to the everyday practices shaping our local communities.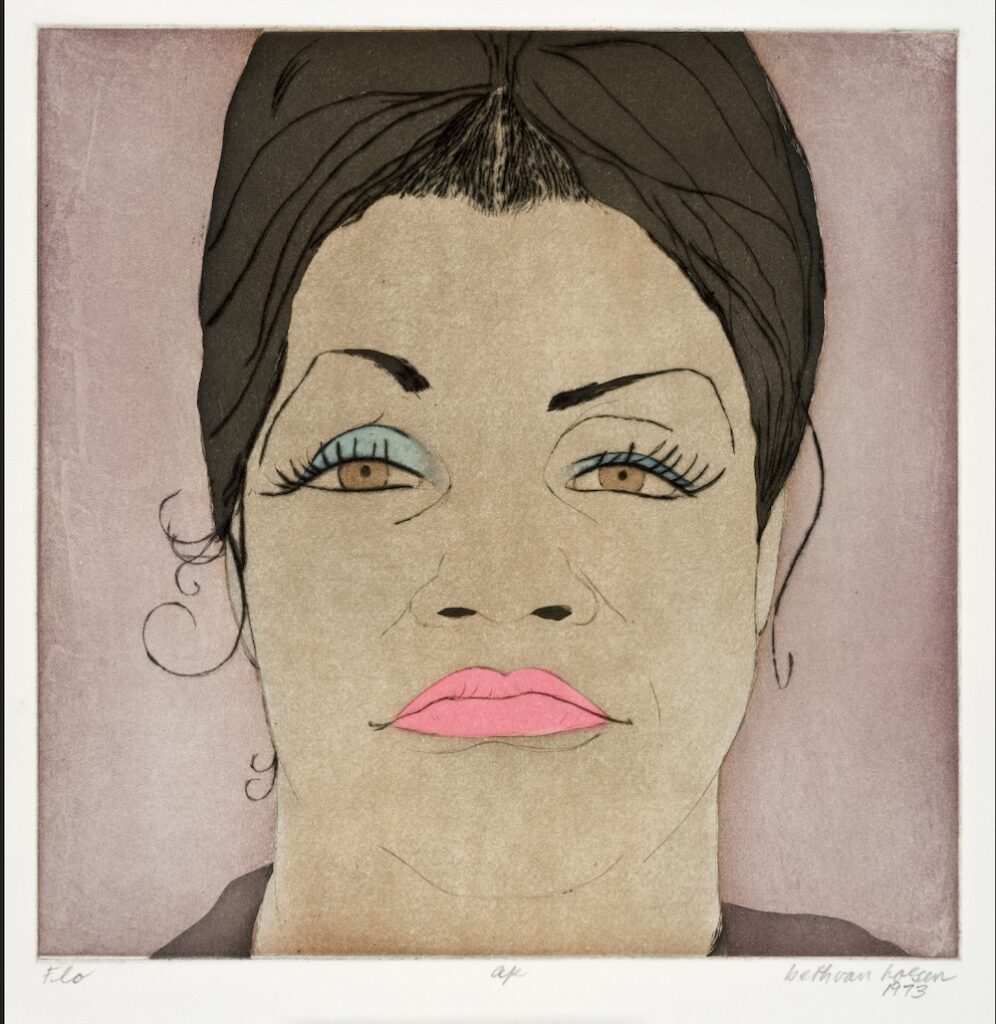 Above: Florence Wysinger Allen, an Oakland native, was not only a luminary in San Francisco's civil rights community, but also worked as an artist model and founded the Models' Guild, a craft union now known as @BayAreaModelsGuild. Beth Van Hoesen, 'Flo,' 1973. Gift of the E. Mark Adams and Beth Van Hoesen Adams Trust in honor of Phil Linhares. © The E. Mark Adams and Beth Van Hoesen Adams Trust
Originally conceived during the #MeToo movement of 2017 and 2018, Hella Feminist was scheduled to open in 2020 but put on hold due to the pandemic. Two years later, the exhibition seems even more relevant and responsive to the current moment.
One of the interactive installations invites visitors to share their stories on body autonomy and words of encouragement to those experiencing the repercussions of the Court's decision via a special phone hotline. Visitors can also listen to these voice memos while viewing other parts of the exhibition.
Hella Feminist is rooted in the idea that discrimination against all elements of identity (gender, class, race, sexual orientation, physical ability, education, age, etc.) is interlinked and that no element can be addressed alone.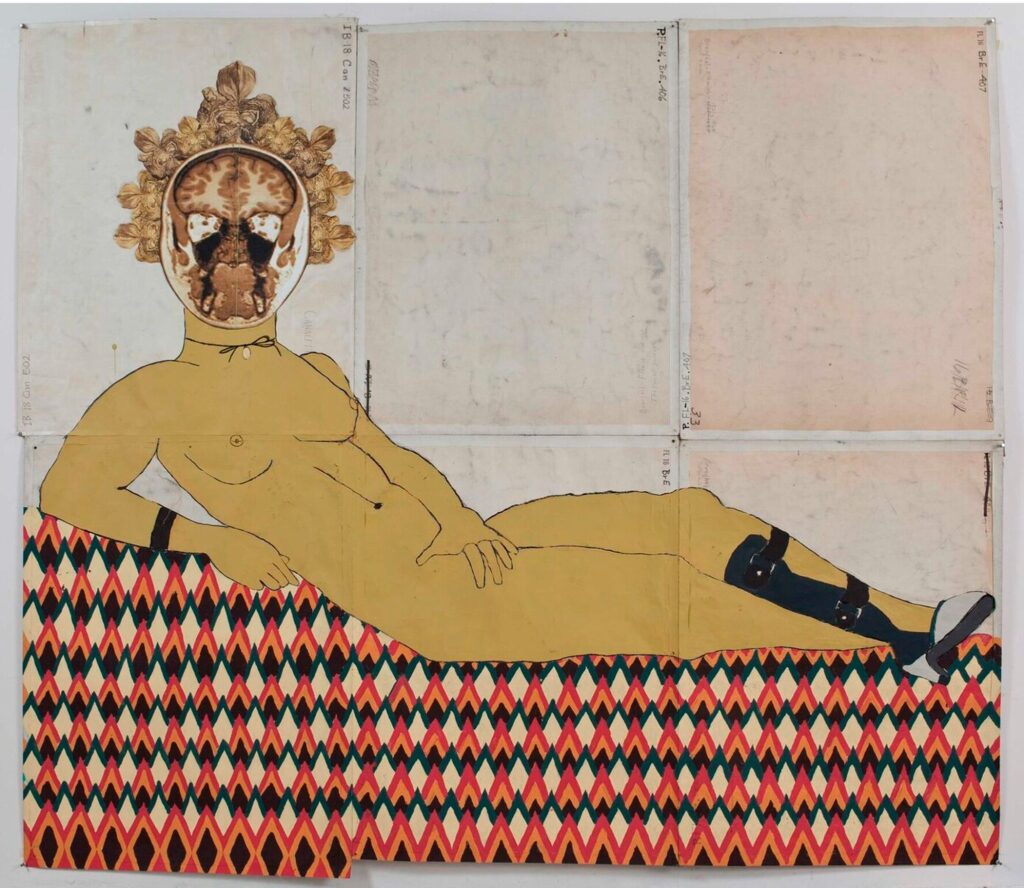 Above: Katherine Sherwood's 'Olympia,' reinterprets the reclining prostitute in Édouard Manet's Olympia, subvertinng an idealized female body to reflect a disabled reality. Katherine Sherwood, 'Olympia,' 2014. Courtesy of the artist and Walter Maciel Gallery, Los Angeles. © Katherine Sherwood
A profound sculpture in the exhibition, Mourning Wreath by Angela Hennessy, is made from synthetic and human hair, found hair, artist's hair, enamel paint and other materials, and reflects on cultural rituals of grief and respect. While viewing this commanding piece, visitors are invited to sit and listen alongside a pre-recorded voice meditation by the artist on grief and the role grieving plays in everyday life.
"Now more than ever, we must expand our understanding of feminism and learn from the communities that have been doing this work for decades in the Bay Area and beyond," says Carin Adams, exhibition co-curator and Curator of Art at OMCA. "In the aftermath of the Roe v. Wade decision, we hope Hella Feminist provides a space to both grieve the current moment, and inspire hope and action for our collective future."
Hella Feminist invites visitors to expand their understanding of feminism, reflect on the present moment in feminist history, and be inspired to create change. Get tickets for Hella Feminist, on view now through early January 2023. More info here.