Helado Negro has continually altered and modified his beaming presentation of sound over the course of a well-built and unpretentious career.
In the past, the artist—also known as Roberto Carlos Lange—has tackled navigating a bicultural existence, while cultivating electronic sounds alongside that soothe, rather than bump.
Far In, his double album debut for 4AD Records, quickly became a favorite on "best of 2021" lists. Perhaps for that project he put more emphasis on the drums and bass, which act as combatants alongside Lange's composed voice expressing joys of life for which he is grateful. The sentiments unfurled in a COVID moment in which many people around the world had plenty of time to be thankful for just being alive.
When I caught his show at Great American Music Hall in 2020, I witnessed IRT how strong of a connection he has with his fans, before he even played a note. It was the first time I'd been to a predominantly Latinx show at the vaulted San Francisco venue (I'm African American, for those keeping score.) It felt so warm. Intimate.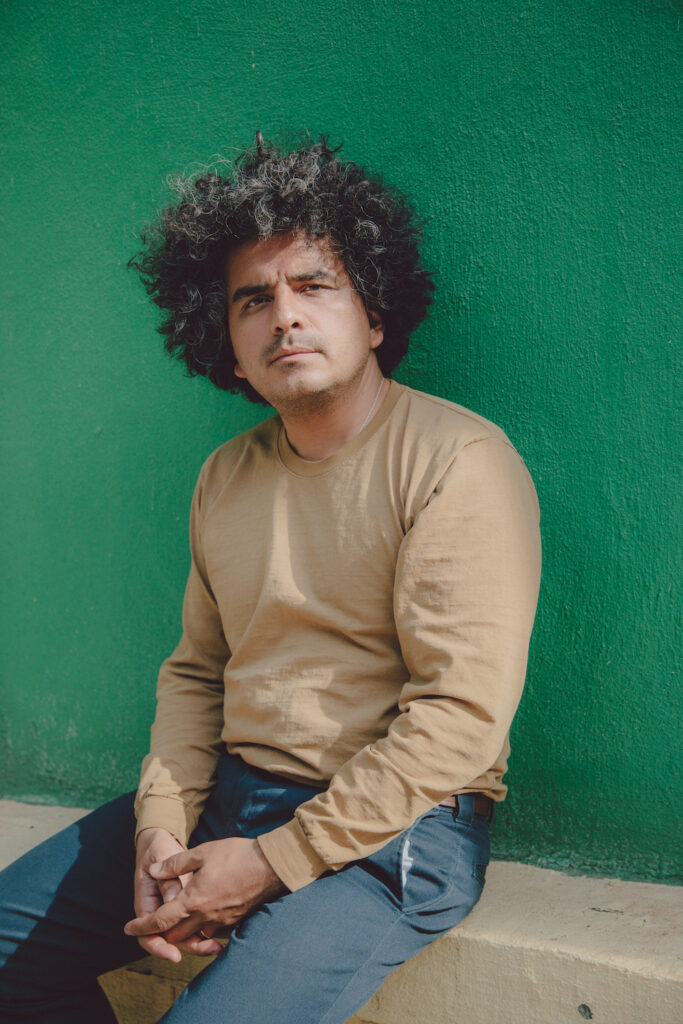 Perhaps with Far In, non-disenfranchised people, who carry the weight of the world on their shoulders as a result of strife and hardships arriving in their lives, could finally hear and process this Ecuadorian-rooted musician-performer just a bit more clearly.
Timing is everything.
Lange took the time to answer some questions before he performs at August Hall this Wed/22, for which tickets are still available.
48HILLS One of Far In's major themes was working through quarantine feels. Has the lifting of COVID restrictions opened up new lines of creative thought for you?
HELADO NEGRO Working with people in real-time has been re-energizing.
48HILLS How does it feel to finally tour and play your album live after so much time of not touring?
HELADO NEGRO It's such a delight to share space with people. Music performance is a unique experience, there is nothing else like it.
48HILLS How's the reception been?
HELADO NEGRO The audience has been so supportive and loving at all the shows. I couldn't ask for anything else.
48HILLS Far In seemed to hit a nerve in the cultural zeitgeist, it was one of 2021's best albums according to many platforms. Did you have an inkling of a feeling that this project would connect on a large scale?
HELADO NEGRO I did not. It's a record that at this point I don't even remember how I made it. It felt like a true letting-go moment for me, and one of seeing where I could let myself go to.
48HILLS So I'll say it to you, the songwriter: There is just no way around it. "Gemini and Leo" is the best we got in a pop song that is not really a pop song per se, from last year. You captured something from the atmosphere with that one. Can you walk us through the process of how the song came about?
HELADO NEGRO "Gemini and Leo" started as a very simple loop with super off-time drums on my MPC 2000. Then I asked my friends Opal Hoyt (Zenizen), Jason Trammell, and Jen Wasner (Flock Of Dimes) to play on it. Their contributions shaped the song to be something completely different than what it began as. It also has string arrangements by Trey Pollard that added an uplifting feeling.
48HILLS You've said in the past that, growing up in South Florida, you listened to a lot of dance-electronic music. What would be on a Roberto Carlos Lange mixtape from that era?
HELADO NEGRO
HELADO NEGRO Wed/24. August Hall, SF. More info and tickets here.