Kevin "Vin" Seaman didn't see themselves or their people reflected onstage enough. So in 2020, the local artist and performer took it upon themselves to found the world's first nonbinary festival to spotlight this underrepresented community.
Taking its name from the gender-neutral equivalent of boyfriend/girlfriend, THEYFRIEND launched in 2021 as a two-day event at Brava's Cabaret, centering and celebrating nonbinary performers.
The much-expanded THEYFRIEND Festival 2022 (Wed/16-Sat/19), presented by queer arts organization Diamond Wave, will showcase 20+ local, national, and international performers over four days at five different venues—increasing the visibility of an often-overlooked community with developmental support and a platform to share their unique perspectives and stories (often rooted in gender expression and identity) and a chance to connect with others.
I spoke to Seaman, who co-curated each of this year's THEYFRIEND events along with nonbinary artists Edgar Fabián Frías and KB Boyce, about putting together the showcase that incorporates theatre, song, film, dialogs, and social hours; keeping the festival diverse and inclusive; and how to talk to people who still don't get the "whole pronoun thing."
48 HILLS Talk to me about the importance of starting the first nonbinary festival.
KEVIN "VIN" SEAMAN After years of navigating my gender journey, I finally relaxed into a nonbinary identity in 2020. Shortly thereafter, I realized that many of the social spaces I had formerly occupied no longer fit me. After hearing similar feedback from other nonbinary people, THEYFRIEND began as a needed space for nonbinary people to connect and for us to share our creative expressions about the nuance, joy, and pain of lived nonbinary experience.
48H What did you learn from the first festival that you're applying to the second-annual one?
KVS I've learned how special the space we create is. Few cultural spaces focus solely on building community among and featuring the experiences of nonbinary people. We're creating something really special that is deeply meaningful for a segment of the LGBTQIA2S+ community that usually exists on the fringe. I've also learned how critical partnerships are to our success and feel so thankful to be partnering with fantastic funders, presenters, community organizations, and culture bearers to bring THEYFRIEND to life!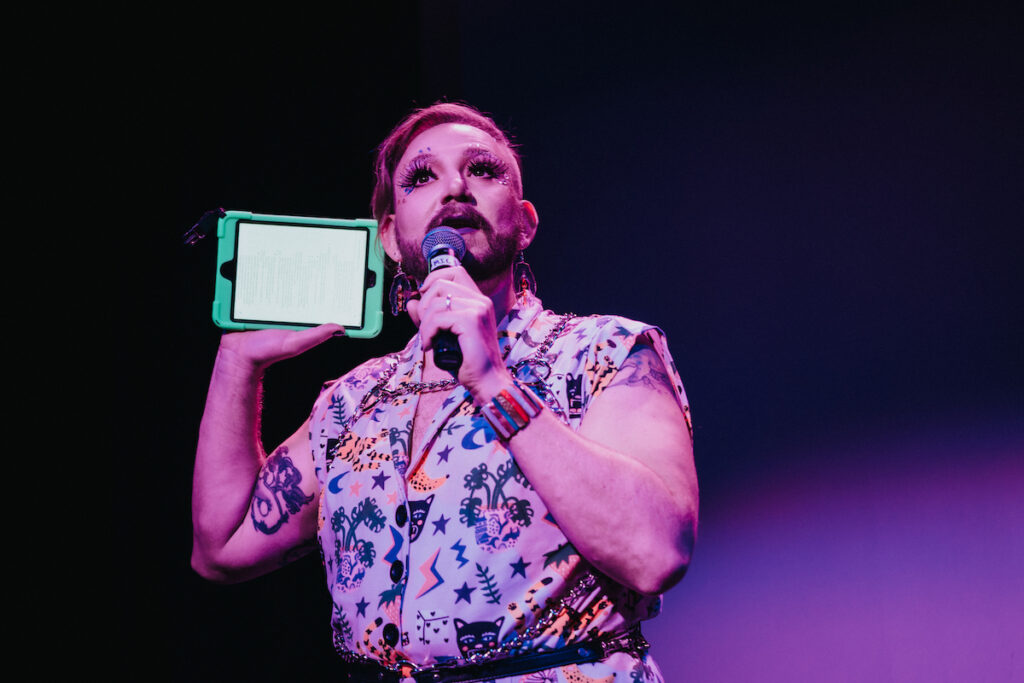 48H Could you talk to me about the decision to expand the event from two days to four days? Do you hope to grow it more over the coming years?
KVS Our 2021 festival was a two-day presentation of four live performers and eight video performers. Rather than focusing on a single showcase over two days, this year we have created four distinct showcases highlighting different aspects or facets of performance. With support from funders, artists, audiences, and the community, I'd love to expand THEYFRIEND programming to offer regular virtual and in-person salons, informal meetups, and curated showcases. I'm also dreaming about touring with THEYFRIEND and getting to connect and create with nonbinary performers around the country and world.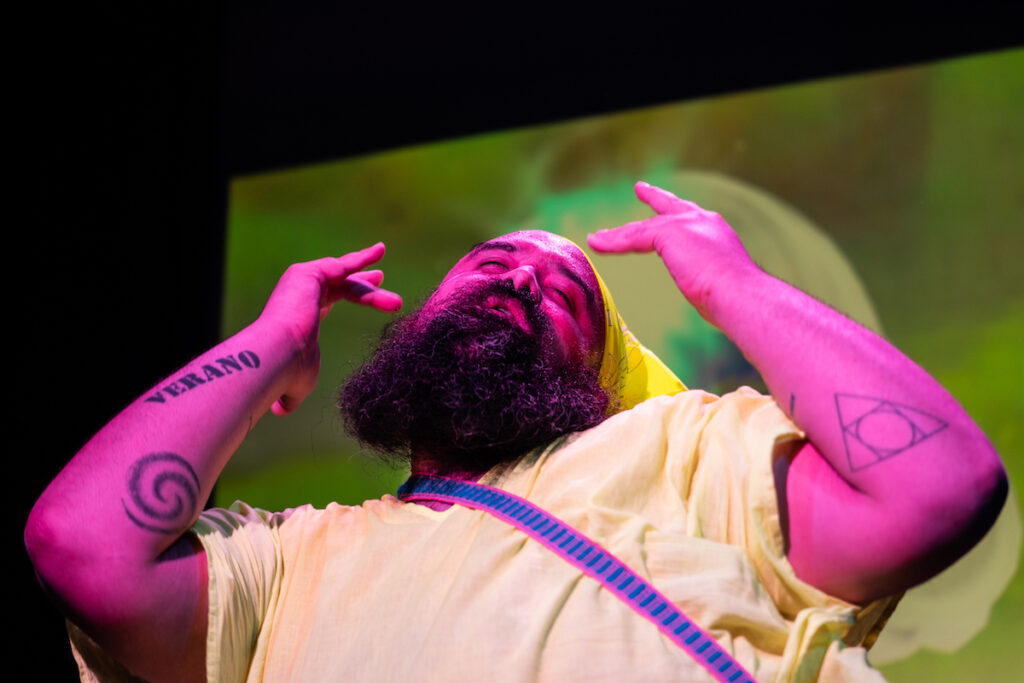 48H What were you looking for from the performers you enlisted for the festival? How did you work to make the program as inclusive as possible?
KVS As per our guidelines, we were looking for performances that "reflect and center nonbinary identity." We don't want to be prescriptive about what this means but want to allow people to expand on their own experiences to help create a larger, shared understanding of the nonbinary experience. In our curation, we want to include a breadth of artistic mediums, racial identity, geography, etc.—knowing that the more distinct and intersectional identities we can present, the more likely it is that everythem gets to see (some part of) themselves reflected onstage.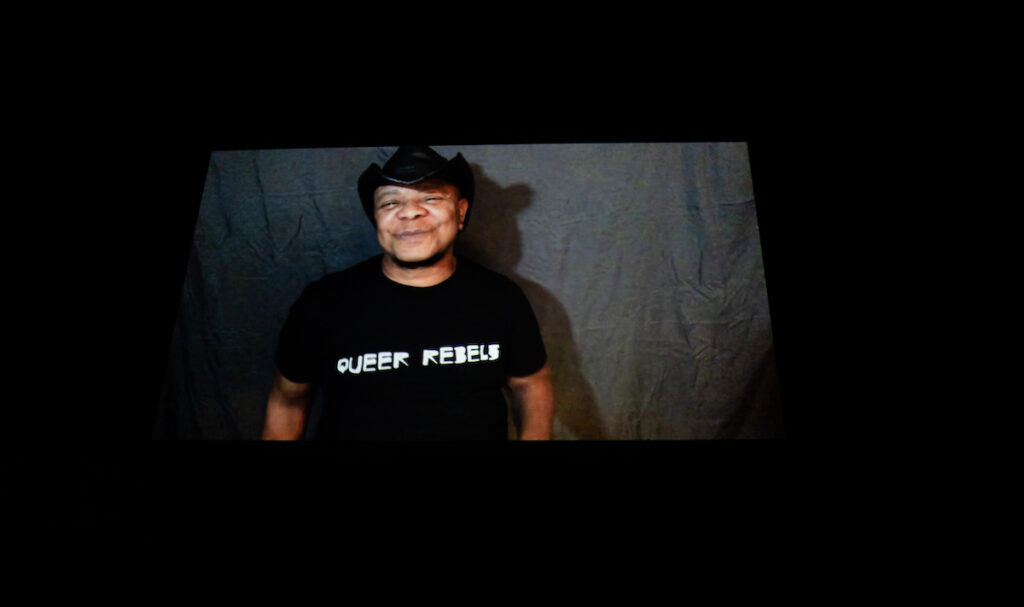 48H What makes the five events special and unique—and if someone only has time to make one, which should it be?
KVS THEYFRIEND is always curated to appeal to disparate understandings of "performance."
If you crave performance with academic dialog, join us for "Engendered: Opening Showcase & Dialogue" at San Francisco Public Library's Koret Auditorium.
If you want to experience the debut of three new commissions by our featured artists, come for the "Featured Showcase" at KQED's Commons theater! This one will also be live-streamed for folks who might not be able to join in person.
If you just want to chill out or have a drink with some nonbinary cuties and get your picture taken, get to the Nonbinary Happy Hour at Oasis.
If you're a cinephile that prefers performance on film, come to the "Enby International: Video Showcase" at Brava Theater's Cabaret.
If you want to party in enby space with tunes and drag performance, then come close the festival with us at Unbounded: Closing Party.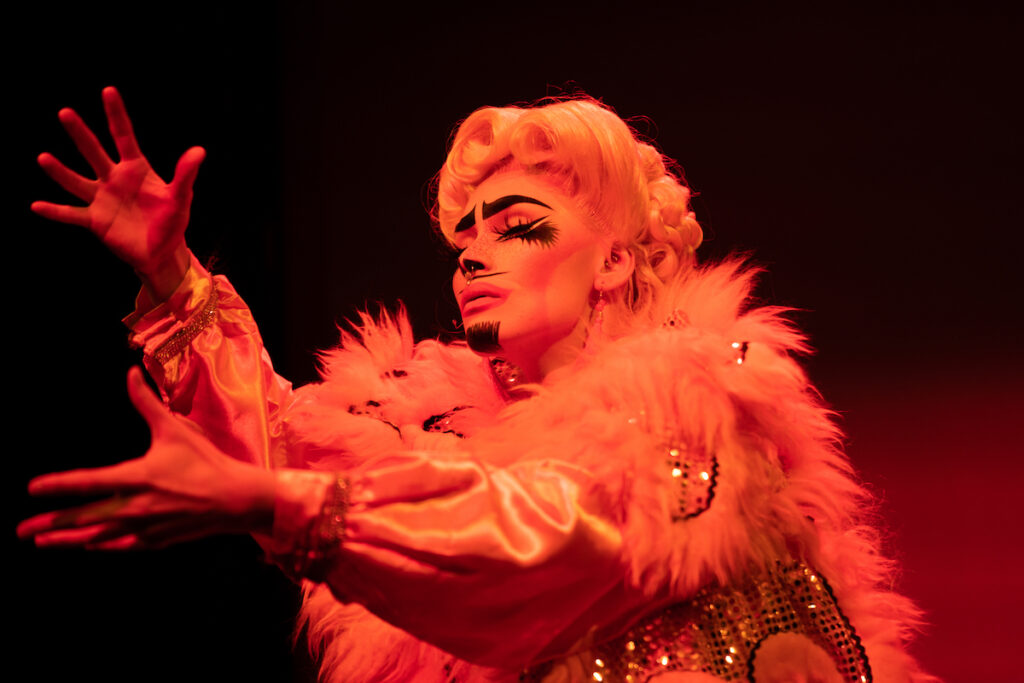 48H What do you hope audiences get out of the festival?
KVS Ultimately, I hope audiences walk away with a deeper understanding of how binary gender isn't just detrimental to nonbinary people but limits all of our understandings of expansive gender.
48H We've all heard multiple times from people who don't understand the "whole pronoun thing." What would you say to these people to explain what nonbinary is and why it's important to use proper pronouns?
KVS People who don't understand the "whole pronoun thing" need to know that nonbinary gender is not new and it's not going away. Performer and writer Alok Vaid-Menon has written extensively linking traditional male and female gender roles to white supremacy and eugenics. Humanity is about innovation and adaptability, so refusing to respect nonbinary pronouns is an unwillingness to honor people's lived experiences and evolutions. Why would I keep calling a caterpillar a caterpillar when it's clearly a butterfly?
I'd suggest they do their research into the history and usage of nonbinary pronouns (perhaps by reading Stuart Getty and Brooke Thyng's How To They/Them?)
THEYFRIEND, Wed/16-Sat/19, various locations, Free-$28. Tickets and more info here.