Though it may have rapidly turned into a vast machine largely driven by studio-generated publicity, the "star system" in movies started out as a true popular phenomenon that the industry didn't plan for. In fact, early motion picture players usually preferred to be anonymous, as the medium was (at first) considered disreputable in comparison to the stage work most of them saw as their "real" job. But "Biograph Girl" Florence Lawrence became such an attraction in her films for that company (and D.W. Griffith) circa 1908-09 that the public clamored for her identity.
She pioneered various things—a publicity-stunt fake death, rapidly escalating salary demands, stirring Beatlemania-like hysteria in personal appearances—before passing the torch to "America's Sweetheart" (and fellow Canadian native) Mary Pickford. By the time Lawrence faded into obscurity, "movie star" was already becoming not just a hitherto-unknown job description, but the ultimate pipe-dream identity to millions.
Back in action after its long COVID layoff (following the return of the full-scale festival in May), SF Silent Film Festival's annual wintertime Day of Silents at the Castro offers a whole lot of star power from the celluloid universe of approximately a century ago. Each of the six programs playing at the historic theater this Sat/3 throws a spotlight on a leading performer—some of them still well-remembered, some not so much. As ever, each bill will be accompanied by live music, whether from pianist/composer Wayne Barker, the Mont Alto Motion Picture Orchestra (which assembles scores from vintage music libraries), or the adventuresome quartet Sascha Jacobesen Ensemble.
Needing no introduction is Buster Keaton, who initially was overshadowed by his early collaborator Fatty Arbuckle, then by global superstar Charlie Chaplin, but since then has gradually become the most esteemed and beloved of all silent comedians. The "Buster's Mechanized Mayhem" program that kicks off the festival's "Day" at 11 am brings together three shorts (all from the period just before he transitioned to features) that capture his ingeniousness at complicatedly tricky gags and stunts.
In 1921's The High Sign, he gets a job as a sharp shooter (despite having no marksmanship skills whatsoever), and ends up saving a rich man from criminal extortionists in his trapdoor-laden mansion. That same year, The Goat has him mistaken for escaped killer convict Dead Shot Dan, while affording a tryout for train stunts a la The General. 1922's The Electric House is, like his solo debut short One Week two years prior, about DIY gadgetry run amuck: A botany student inaptly hired to electrically engineer the college dean's house, he installs wonders (a dining table "served" by miniature electric train cars, a reversible escalator staircase) that a jealous rival then subverts, to general calamity.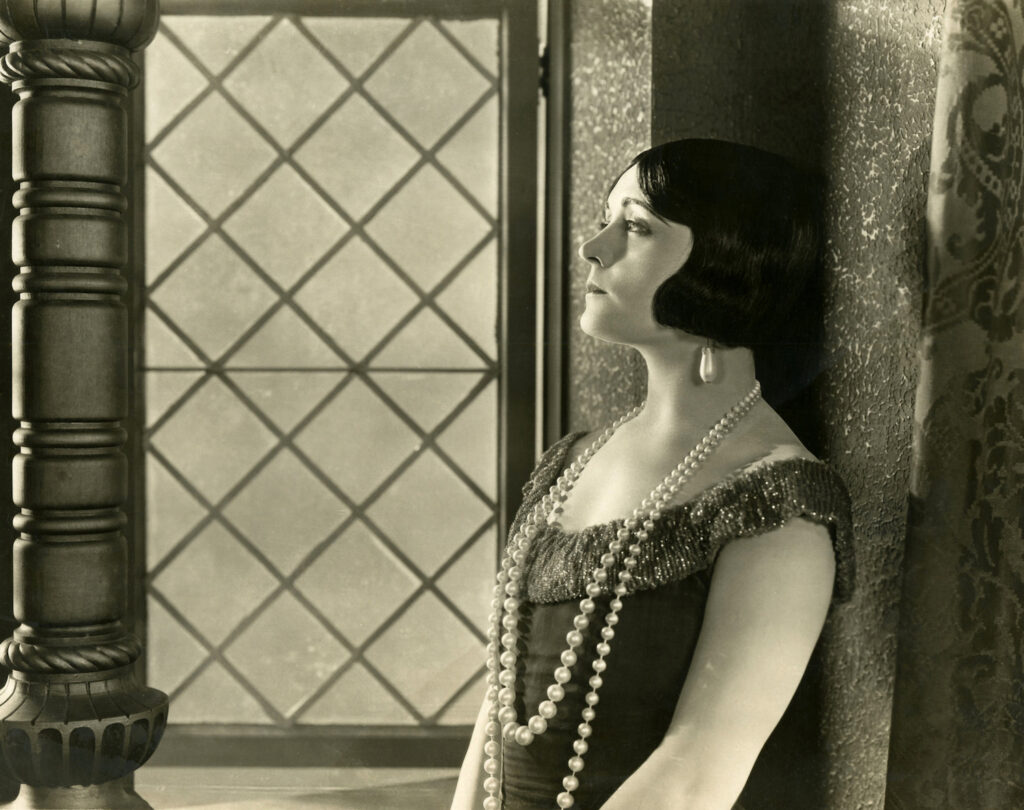 Later on, the day will feature two more "sophisticated" comedies from two of the era's leading directors. Forbidden Paradise was a final collaboration between Ernst Lubitsch and his Polish-born star Pola Negri, whose German films together had been hugely successful around the world—such that Hollywood, naturally, paid each a great deal of money to come work there, albeit separately. Though made fabulously wealthy as a result, Negri had grown unhappy with her career and public image by the time she reunited with Lubitsch for 1926's Paradise.
To an extent, she could only blame herself for the diva histrionics she'd become associated with, on- and offscreen. She was correct, however, in assuming her old mentor could lighten that image problem with his witty trademark "touch." She's in sly, understated form here as a modern-day Catherine the Great, so busy pursuing love affairs she scarcely notices her Ruritanian queendom is at risk of being overthrown in a coup.
Forever branded as a manufactured movie star, Marion Davies was nonetheless a talented comedienne. It was a gift she too seldom got to exploit, as her national newspaper tycoon lover/Svengali William Randolph Hearst preferred to see her in heavy-breathing costume melodramas that did not play to her strengths. One shining exception was 1928's Show People, in which she plays a spoilt Southern heiress determined to be a movie star—and who becomes one, at the risk of turning into a pretentious, high-strung diva (a la Negri).
This good-natured Hollywood satire was a fine showcase for its leading lady, though even its modest light comedy spared no Hearst-underwritten expense: King Vidor was (after 1925's massive hit The Big Parade) as esteemed as any director in the industry, while the insider peek at studio life featured an extraordinary array of cameos by such contemporary luminaries as Chaplin, Fairbanks, William S. Hart, Mae Murray, Norma Talmadge, John Gilbert and more.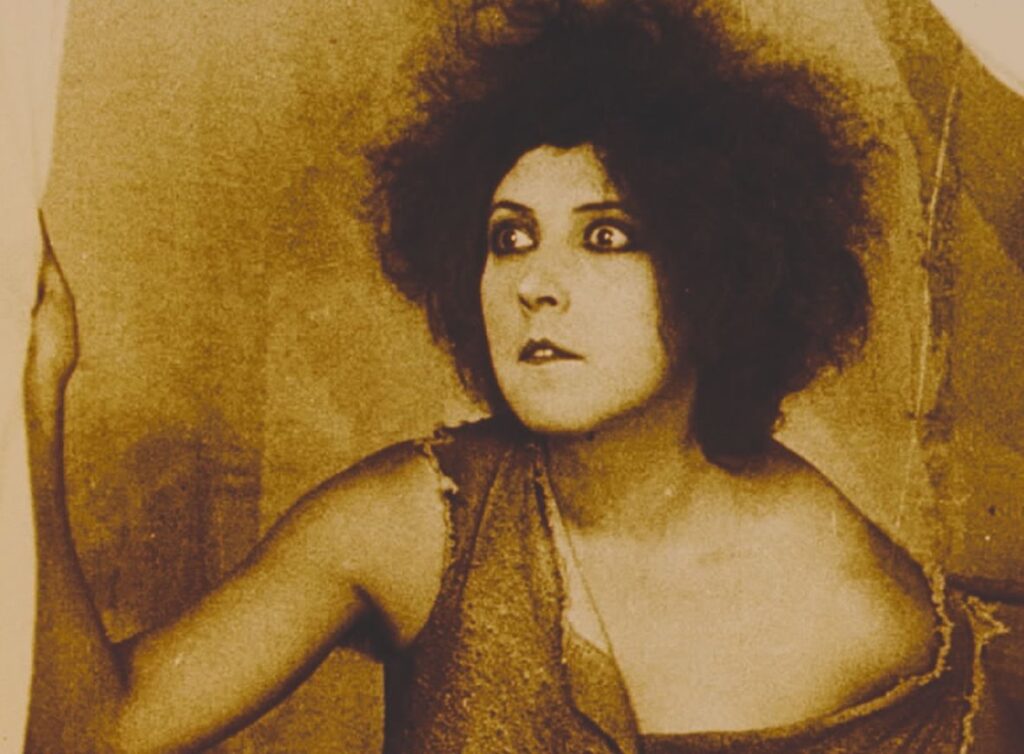 The remaining attractions in "A Day of Silents" are all by contrast very serious indeed, dramas with rather envelope-pushing content for their time. The sole non-US feature is 1921's Pour Don Carlos, a vehicle for Musidora, who not only starred but wrote, produced, and co-directed it. She'd won great fame in Louis Feuillade's fantastical crime/adventure serials Les Vampires (creating the role of Irma Vep) and Judex, which she parlayed into a more independent career—among the features she made was a now-lost adaptation of a story by Collette, a lifelong friend.
Here, she's an assertive heroine, often dressed in men's clothes (contrasting with the blonde, more conventionally "feminine" other female lead), who is nonetheless forced to use tearful seductive wiles to save the life of a relative who'd gone to Spain's Basque region to fight in the civil war of the 1870s. We're not quite clear on whether her virtue is sacrificed—but the life of her would-be seducer (a piggish enemy general) is duly extinguished trying to claim it. This epic tragedy manages its ambitions within a limited physical scale, customizing Musidora's role to fit an eccentric star personality.
"Yellowface" casting—Caucasian actors playing Asian roles—was a lamentable practice stubbornly persisted past the mid-century point, though later examples like Mickey Rooney's Japanese caricature in Breakfast at Tiffany's (1961) met with fierce criticism. Given that it was still very much tolerated in the silent era, however, you might be surprised that the period did launch at least two major US stars of actual Asian heritage. Both get a showcase at the Castro event.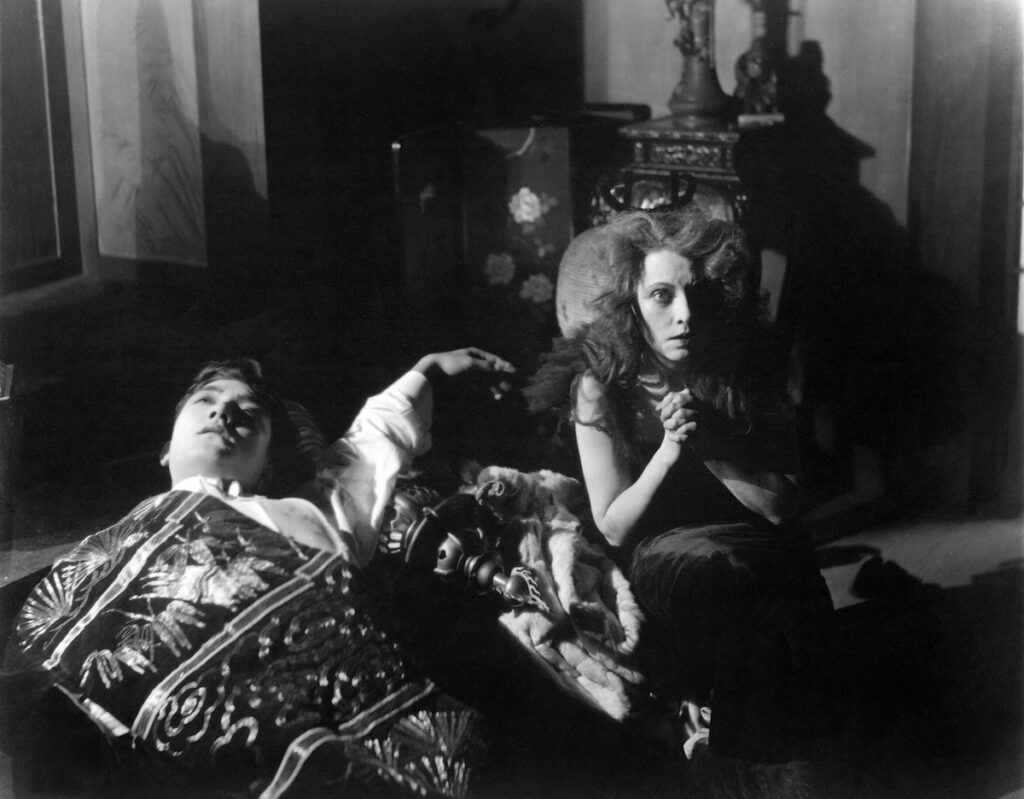 Sessue Hayakawa was a Japanese stage actor from a privileged family background who was "discovered" by film producer Thomas H. Ince while on tour in the US He made a popular splash in that medium even before the sensation of 1915's The Cheat, a lurid melodrama in which his ivory merchant demands sexual "repayment" from a spendthrift socialite (Fanny Ward) who'd begged money from him to replace funds she'd embezzled from a charity.
The miscegenation theme was considered scandalous enough at the time. Director Cecil B. DeMille, in a first demonstration of the morally chastising sexploitation he'd come to be identified with, ruffled feathers further by keeping the stage-play source material's shocking highlight: The heroine getting literally branded as his "possession" by the frustrated seducer, when she refuses to hold up her end of the bargain.
Their less-than-fully-consensual yet very proto-50 Shades relationship made hearts flutter around the world—mostly due to Hayakawa, who refused to ham up his broadly written, villainous role. Indeed, he remained way too attractive for the comfort of many cultural watchdogs, who variably felt the character reflected poorly on Asian populations, or took offense at the implied carnal threat to "pure" white womanhood. Such controversy only heightened the actor's matinee idol status. Despite later fluctuations in fortune, his career endured for another half-century, reaching another zenith with an Oscar nomination for The Bridge on the River Kwai.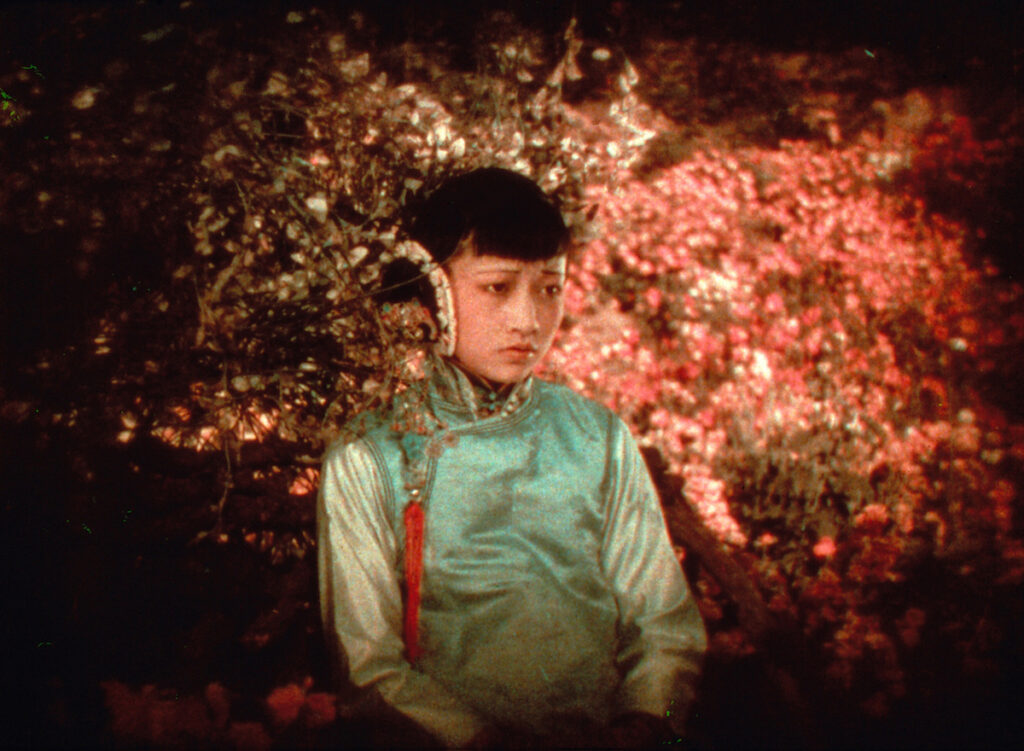 Los Angeles native Anna May Wong (nee Wong Liu Tsong) was just 17 when she was chosen to play the lead in The Toll of the Sea, which was also notable for being only the second Technicolor feature, one duly produced by the Technicolor Motion Picture Corp. This rather blatant spin on Madame Butterfly has the star as a Chinese gentlewoman who discovers a man washed onto her rocky coastline from a shipwreck. That "foreign face" (Kenneth Harlan) falls in love with her, and vice versa. But despite their subsequent wedlock and child, he is seduced back into his old life upon visiting the US alone, marrying a childhood sweetheart who convinces him he must at least bid a permanent adieu to "Lotus Flower" in person.
Directed by Chester M. Franklin, written by fabled Hollywood scenarist Frances Marion (both SF natives), Toll is pretty creaky, despite the novelty of the early color process. Nor is it really one of Wong's best roles, as its load of suffering and self-sacrifice hardly requires her to do more than look prettily demure. Nonetheless, she carries the film, and (like Hayakawa) imbues a potentially demeaning stereotype with dignified understatement.
More or less all these "Day of Silents" films are recent restorations, some unseen or even considered lost for a good long while. For the full schedule of events as well as ticket info for Saturday's event, go here.