Award-winning animation director and visual artist Kongkee had a question he wanted answered in his new "Warring States Cyberpunk" exhibit (runs through January 23 at the Asian Art Museum), an extension of his 2013 comic series, Mi Luo Virtual and 2020 animated short film "Dragon's Delusion."
Inspired by Greek philosopher Heraclitus' attitude to change as expressed by the thinker's quote, "No man ever steps in the same river twice, for it's not the same river and he's not the same man," Kongkee wondered what happens when a drowned soul emerges from the water after 2,000 years. Does it travel to new, uncharted territories or does it simply haunt all the old familiar places?
The migratory soul in question is legendary Warring States-era Chinese poet and former royal minister Qu Yuan, who lived roughly between the years of 339 and 278 BCE, and who drowned himself in the Miluo River after being forced into exile. This final act would go on to inspire the famous Dragon Boat Festival held around the world, including editions in San Francisco and Berkeley.
In Kongkee's sci-fi, neon-tinged, futurist exhibit combining ancient verse and contemporary anime, the artist brings an android version of the classical poet to life and sets him on a soul-recovering quest. Qu Yuan is taken from the ancient Chu kingdom to an imagined cyberpunk universe, where the poet rises to rock stardom while searching for answers about life, death, humanity—and reconciliation with his troubled past.
Kongkee's vibrant, colorful series of animated vignettes, set against the museum's collection of ancient artworks, and underscored by the artist's recurring use of floating waves and ambient percussion is meant to symbolize how history can haunt the present. The implication looms large that if one can learn from it, a brighter future is possible.
I spoke to the Malaysian-born, Hong Kong-raised, London-based artist about his inspirations, the legacy of Qu Yuan, and how Yuan's imagined future offers hope for those struggling today.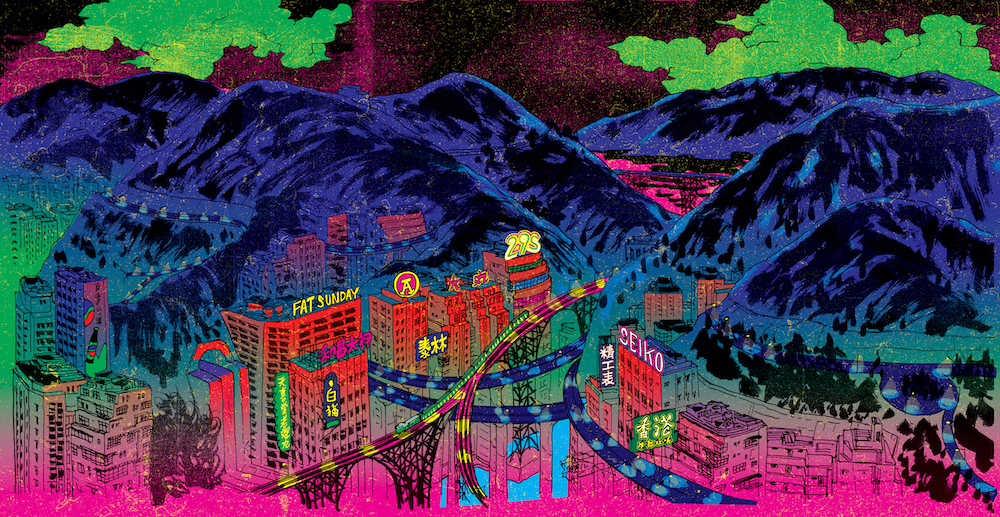 48HILLS What inspired the story of "Kongkee: Warring States Cyberpunk"?
KONGKEE The life of Qu Yuan and the lifestyle of the Warring States. If this is the first time you've heard about the Warring States period, you can imagine it as a combination of history encompassing the Enlightenment, the Industrial Revolution, the First and Second World Wars, and even the Cold War and the American Civil War into one epic arc. But also imagine if Socrates, Plato, Aristotle, Galileo, Newton, Einstein, and Richard Feynman were also all born during this same era.
If I had been born during such a time, I am pretty sure I would think I was living at the highest point of civilization in human history! Because look, I have an incredible bronze sword, the absolute newest weapon, and we are experiencing the decentralization of authority from the last imperial dynasty, which feels like more freedom! [We had] new coins, too—ones that everyone [would] take and transcend old boundaries (this might remind you of digital currencies…) So actually, maybe we're not that different from our ancestors.
That is my starting point: If we can revisit the past in a museum, can we revisit it now? That's what triggered me to think about Qu Yuan, but make [his] a sci-fi story that is connected to the present or an idea of the present. I want to get close to the truth of what it feels like to be caught between two time periods by having a conversation between the past and the future.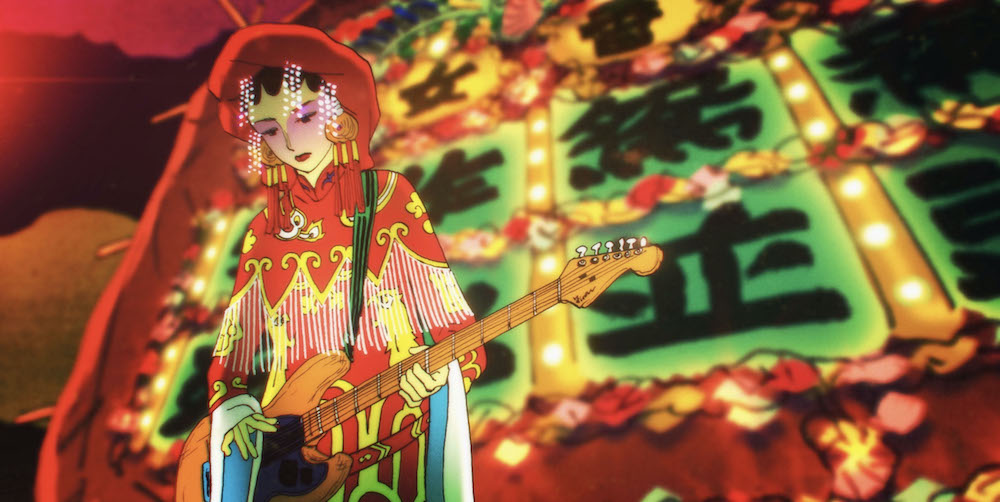 48HILLS What about Qu Yuan (and his poetry) made him the perfect protagonist for your exhibit?
KONGKEE Qu Yuan drowned himself because he felt betrayed and was losing his relationship with his beloved friend and king. Like us today, he was facing an era of complete change, and I was touched by his story. Maybe growing up in this rapidly changing world, it's common to feel nostalgic even when you are living in the same city that you are from. But the most important question is, would he make a different choice if he could get a second chance? His death may have given him some satisfaction, but it didn't change history—so did it have a point?
If given the chance, would we find a way to live a different life? Would we rather stay alive, even if it means being ignorant of what happens next? So this idea of a second life is communicated by using the Asian Art Museum's artifacts and the way we set them up. I want people to feel these ancient artworks are alive again, that they have been reinvigorated by the unexpected lighting we use and through the story of Dragon's Delusion. In my imagination, the museum becomes a kind of a pub for them (my artworks and the artifacts) to hang out in, to chitchat in, without being constrained by the limits of time and space.
KONGKEE: WARRING STATES CYBERPUNK runs through January 23. Asian Art Museum, SF. Tickets and more info here.