Welcome back to Good Taste, your weekly menu of food finds, restaurants, and happenings around the Bay Area. Today, we highlight three local companies making quick, plant-based meals in a box.
Instant foods and meals in a box have come a long way over the years, and the Bay Area is at the forefront of creating new plant-based options. Even if you always strive to have fresh produce at home, it's still a comfort to lean on a box meal once in a while, and there are some young companies working to create delicious options made with pronounceable and natural ingredients. Here are three that I've recently found and enjoyed that you can make in 15 minutes or less.
Created by a food formulation expert, El Cerrito's Down to Cook offers several flavors of a "plant-based meal starter" with pea protein and cornmeal as leading ingredients. I was intrigued by the "just adda veggie" simplicity of the protein crumbles, which are soaked in water for two minutes, mixed with seasoning and then a vegetable such as cauliflower, sweet potato, or mushroom. I chose the latter for the Chipotle Adobe box, which makes a pound of crumble, and had some flavorful and satisfying vegan tacos in just about 10 minutes.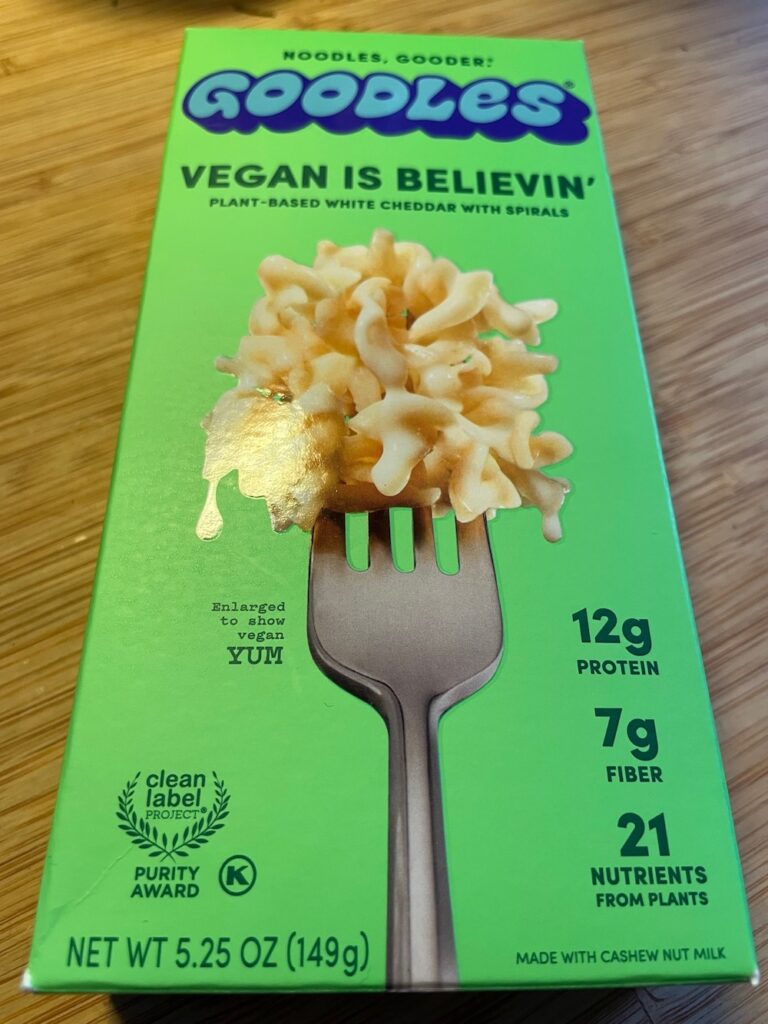 Wonder Woman reboot star Gal Godot launched Goodles in Santa Cruz last year as a healthier riff on those old Kraft Mac and Cheese boxes. The noodles are made with chickpea protein and vegetables and are vegan and you just need to add a plant-based milk (I used almond) and butter alternative (Earth Balance over here). Some of the varieties do have dairy in the sauce packets, but the Vegan Is Believin' option has a plant-based white cheddar with cashew milk.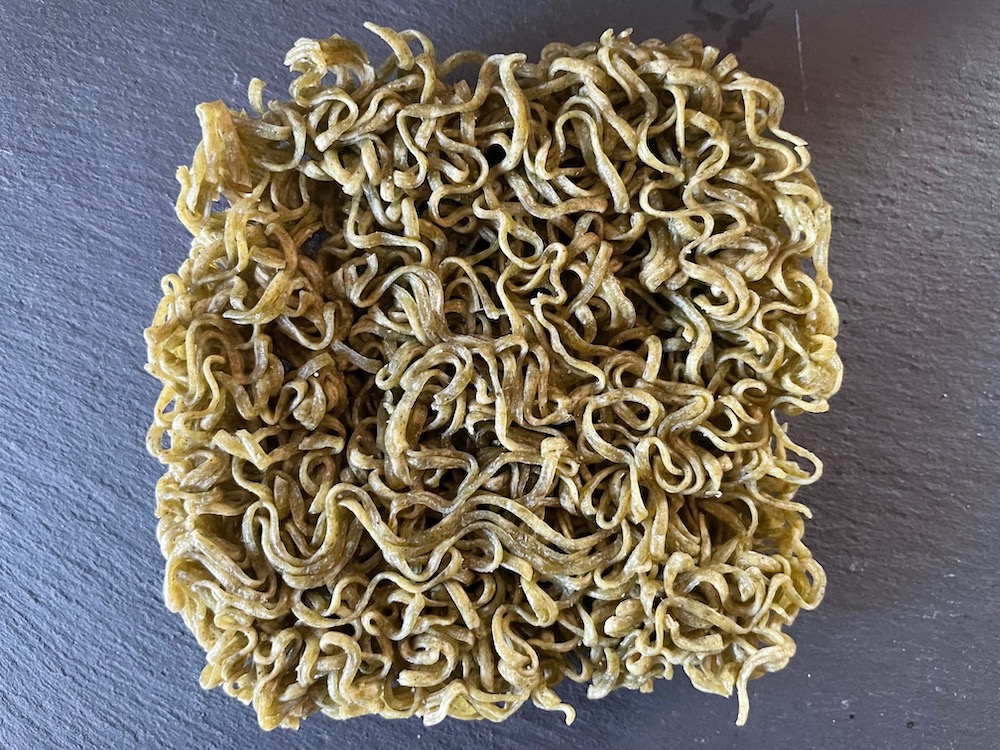 Palo Alto's Noodelist makes instant vegan ramen out of moroheiya leaves and seasonings such as Bold & Juicy Shiitake and Vegan Lemongrass Chicken. They're ready five minutes after they get a covered boiling water bath and are more satisfying than a snack, though it is pretty easy to take down two of them at once.
See more of Tamara's food writing and photography at California Eating.