To the surprise of almost everyone in the Board of Supervisors chambers, the board, by a 7-4 margin, elected Sup. Aaron Peskin as the new president today.
Peskin's election came on the 17th round of voting after the former president, Shamann Walton, Sup. Rafael Mandelman, and Sup. Connie Chan split the votes. Round after round, Walton got five votes, Chan got two, and Mandelman got four.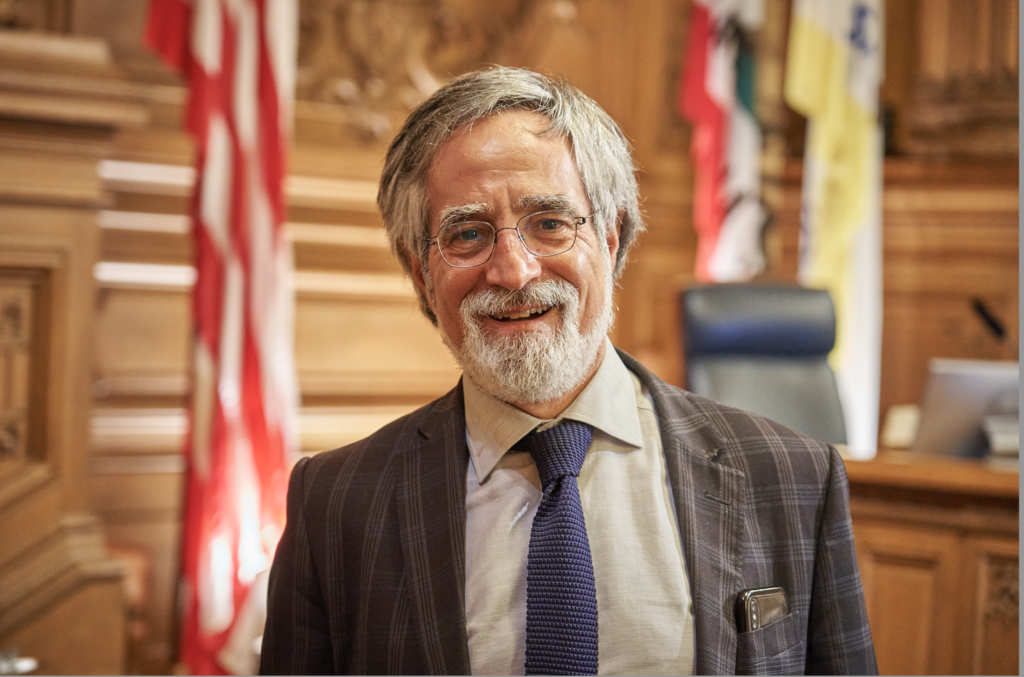 All of the solid progressives save for Chan voted for Walton (Sups. Hillary Ronen, Dean Preston, Walton, and Peskin, along with Sup. Ahsha Safai, who by many accounts wants to chair the Budget Committee.
The four moderate and conservative members (Sups. Catherine Stefani, Matt Dorsey, Joel Engardio and Mandelman) voted for Mandelman.
Sup. Myrna Melgar nominated Sup. Connie Chan, talking about the importance of having a woman of color who is an immigrant running the board. Chan and Melgar were the only two votes for Chan.
After it became clear that nobody was budging, and with the progressive bloc split, there was no path for Walton or Chan to win, Peskin put his name in.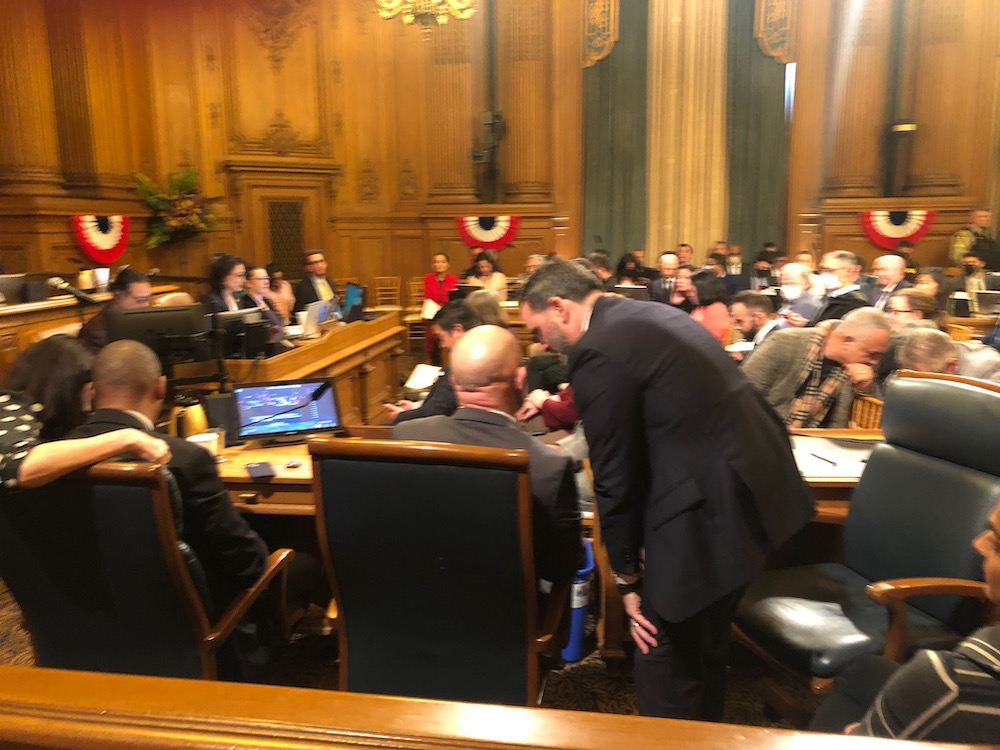 On the next round, Mandelman voted for Peskin, acknowledging he wasn't going to win either. Then after a recess, where all the supes were huddling and texting madly, both Chan and Melgar voted for Peskin, along with Mandelman, Dorsey, Stefani, and Engardio. Ronen, Preston, Safai and Walton remained with Walton.
So now Peskin, who voted for Walton 15 times, has a job he didn't expect and until this morning made pretty clear he wasn't seeking—with the support of the moderates who he has often politically opposed and without the support of the other progressives he traditionally works with.
How will that play out in committee assignments? Don't know yet, but I will say Peskin and I agree that the chair of the Budget Committee has to be someone who can put in the work and is willing to challenge the mayor's priorities, if it comes to that.
And it almost certainly will.