The Blue Caftan, Moroccan filmmaker Maryam Touzani's drama currently playing at the Opera Plaza and Smith Rafael theaters, weaves the tale of a maalem, a master tailor who hand sews exquisite caftans. As Touzani talks about how a hair stylist she met while shooting her first feature, Adam, who she sensed was closeted, led to the creation of The Blue Caftan's Halim (The Band's Visit Saleh Bakri), she tears up. Her mother died only three weeks ago; the woman who introduced her to the beauty of caftans and one in particular.
"I grew up seeing my mom wear this caftan," Touzani says over Zoom. "I grew up seeing this beautiful caftan and the day she gave it to me. I just realized how beautiful this tradition was. It was one of the souvenirs, part of her youth, and it would keep on living.
"So, naturally in my imagination, this man became a caftan-maker, because I have learned that it is a tradition that is disappearing and that was something that touched me very deeply."
In the film, Halim is one of those fading artisans, working in a small shop in the medina managed by his wife Mina (Lubna Azabal). His work on the garment of the title, a commission for the demanding wife of a local official, is beautiful but time-consuming. To ease his burden a little, the couple take on a new apprentice, Youssef (Ayoub Missioui in an arresting screen debut). In that tiny space, while Mina watches, attraction grows between the two men.
The embroidery of Touzani and co-writer Nabil Ayouch's screenplay is as complex and elegant as Halim's needlework on the caftan. At once, it is the story of an art and a trade that is quickly becoming history and a love story between Halim and Youssef—but it is also a love story between Halim and Mina, and a portrait of a loving marriage despite Halim's sexuality. 
"Halim loves his wife profoundly. He loves her deeply," Touzani says. "They know each other. It's a kind of companionship. I think too often we try to simplify things and to draw clear lines between emotions. I think there are some emotions that are bigger than us and love is one of them. Love is complex and can take different forms. This was important for me, to talk about a couple that truly love and respect each other.
"The fact that Halim is in reality not where he should be, in the sense that he is gay and has to keep these feelings to himself, doesn't take away from the love he has for his wife or his devotion. I wanted to show this man taking care of his wife out of pure love and nothing else.
"And the same for Mina," she adds. "She stayed in this couple not because she's afraid of society or because she's not brave enough to leave. She truly loves this man. She learned to love him in a different manner and they found their balance. They found this kind of harmony that makes them happy."
Casting was key to getting the story right. Touzani was not interested in actors who would merely play roles. She wanted them to understand the people they were playing and to be able to defend them out of a place of empathy and understanding.
Azabal starred in Touzani's Adam, and she was her first choice to play Mina, knowing that she would bring truth to the role. Mina is ill with cancer and Azabal went so far as to lose weight to better portray Mina's health struggles.
"This came from her. It was about feeling herself getting weaker as her health starts to wane," Touzani says. "I was very touched. Lubna said, 'I want to feel that. I don't want to act.'"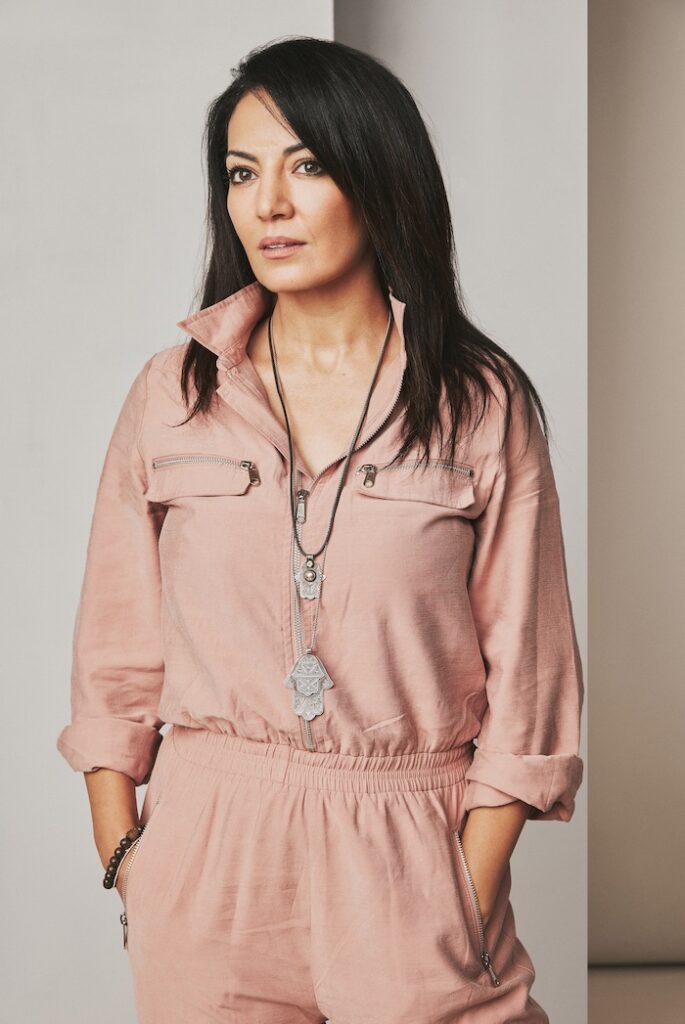 When it came to casting Halim, Touzani was looking for an actor who could convey his emotions while saying very little. When the filmmaker met Bakri, she was struck by his eyes and the empathy she saw there.
"I really had the feeling I could his soul through his eyes," she says. "Maybe it sounds cliched, but I really needed that. I wanted to feel that humanity in this man. I wanted to be able to touch and make his fragility come through, because there is this fragility, but there is also this quiet strength that's just there."
Casting a completely untested actor opposite two veterans might have been a risk, but Touzani was looking for chemistry. She found it when she put Missioui opposite Bakri and Azabal. And like Bakri, Missioui had to devote himself to learning what a maalem and his apprentice actually do. Touzani did not want them merely playing the parts of artisans.
"They spent a lot of hours learning the craft, learning about the material touching the thread," she says. "It was important for me feel truth as they were sewing."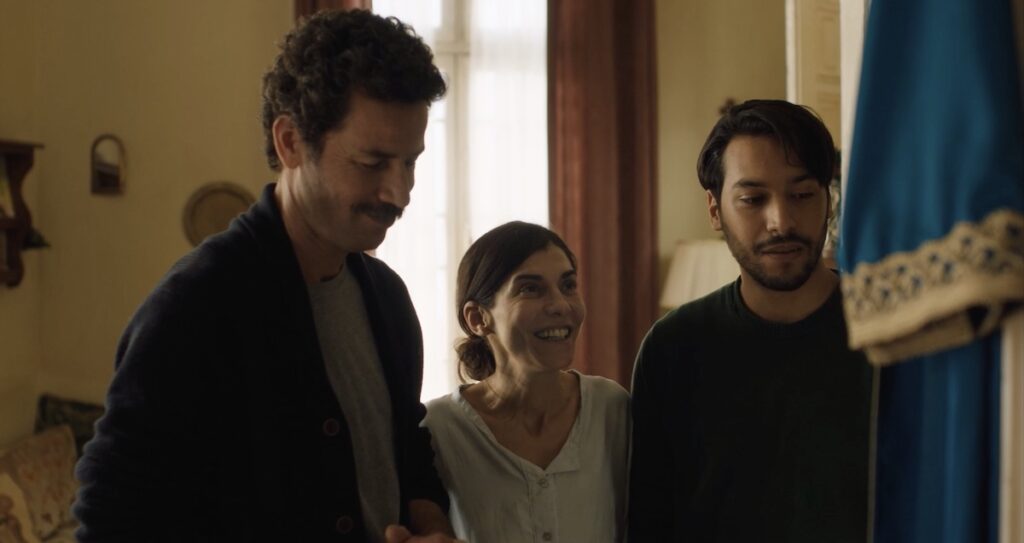 The Blue Caftan won the FIPRESCI prize in the Un Certain Regard section of the 2022 Cannes Film Festival, and went on to win awards at many other film festivals. It was also Morocco's entry for the international Oscar, where is made the short list.
So much of the film is about tradition, such as in the work that Halim does, close hand work that cannot compete in price or speed with machine-sewn clothing. Then there is the tradition that leads to a closeted life like Halim's, rooted in homophobia and laws that punish the LGBT community.
"For me the film is about beautifying, protecting, honoring some traditions, that should be honored, that are part of our DNA, but also questioning other traditions" Touzani says.
"Halim has a real passion and real love for this craft and he's really trying to keep it alive… At the same time, he's making these beautiful caftans that women are going to be able to wear out in the open, whereas there's this whole part of himself that he's obliged to stifle and hide, because of tradition, as well. It is a tradition that keeps him from being who he is.
"So, Halim is torn between the two. As he's stitching these garments, these beautiful caftans, it's as if he's stitching his wounds. He's protecting himself from the outside world, from everything that hurts him. He's just in his passion."
THE BLUE CAFTAN is currently playing Opera Plaza and Smith Rafael theaters.