From 1978-1982, one punk band did the unthinkable (and illegal) in South Africa: Black and white members performed together and lived together in the same communal house, playing underground shows and challenging the enforced segregation of Black and white that, at the time, enshrined South Africa in infamy.
National Wake was formed in the wake of the student-led Soweto uprising and included two Black brothers—Gary (bass) and Punka (drums) Khoza—whose families had been forcibly evicted to the Soweto township, which had been designated to house Black workers for Johannesburg's white households.
Joining them was white, Jewish guitarist and singer Ivan Kadey and, later, Steve Moni, a white man who also played guitar, among others Black and white. The band produced one self-titled album which sold 700 copies in South Africa before being suppressed by the South African government.
Many film-goers were introduced to National Wake in the highly influential 2012 documentary Punk in Africa—including Mirissa Neff, a budding filmmaker and longtime journalist, DJ, and designer (she was formerly the Art Director at the Bay Guardian, where we worked together).
Now, Neff has released a documentary called This Is National Wake, which will be shown Thu/9, 6:30pm, at the Roxie as part of Indiefest. (Tickets and more info here.)
"I fell in love with the music," she told me over the phone from her snowed-in home in New York. "And I was awed by the Super-8 footage that documented their shows and their scene. To see that this could actually be happening in South Africa was shocking. It turned my notion of Apartheid on its head.
"I'm a kid of the '80s, with basic knowledge of what was going on over there. I knew something really bad was happening, that there were boycotts, that Black folks and white folks were not allowed to be together. But to see this multiracial band getting up on stage, seeing them play, gathering an audience to dance together… It was evidence that there was a way to exploit the cracks which eventually caused the regime to crumble."
A co-producer of Punk in Africa told Neff that there was a lot more footage of the band's moment, and she tracked down guitarist-vocalist, and last surviving member, Kadey, in Los Angeles. "I went down there with a manual Super-8 viewer and sat with Ivan and just scrolled through incredible images for hours. Much of it was filmed by Ivan's wife Nadine Kadey, who lived in the communal house with the band, and is a co-producer on the film, along with photographer Robin Muir."
It was an auspicious time: The Light in the Attic label was about to re-release the National Wake album, and Neff was working as a producer and correspondent for PBS's "Sound Tracks: Music Without Borders" series. At first she intended to make a 15-minute segment for the show about National Wake, but quickly decided there was too much to the story to limit it to that timeframe.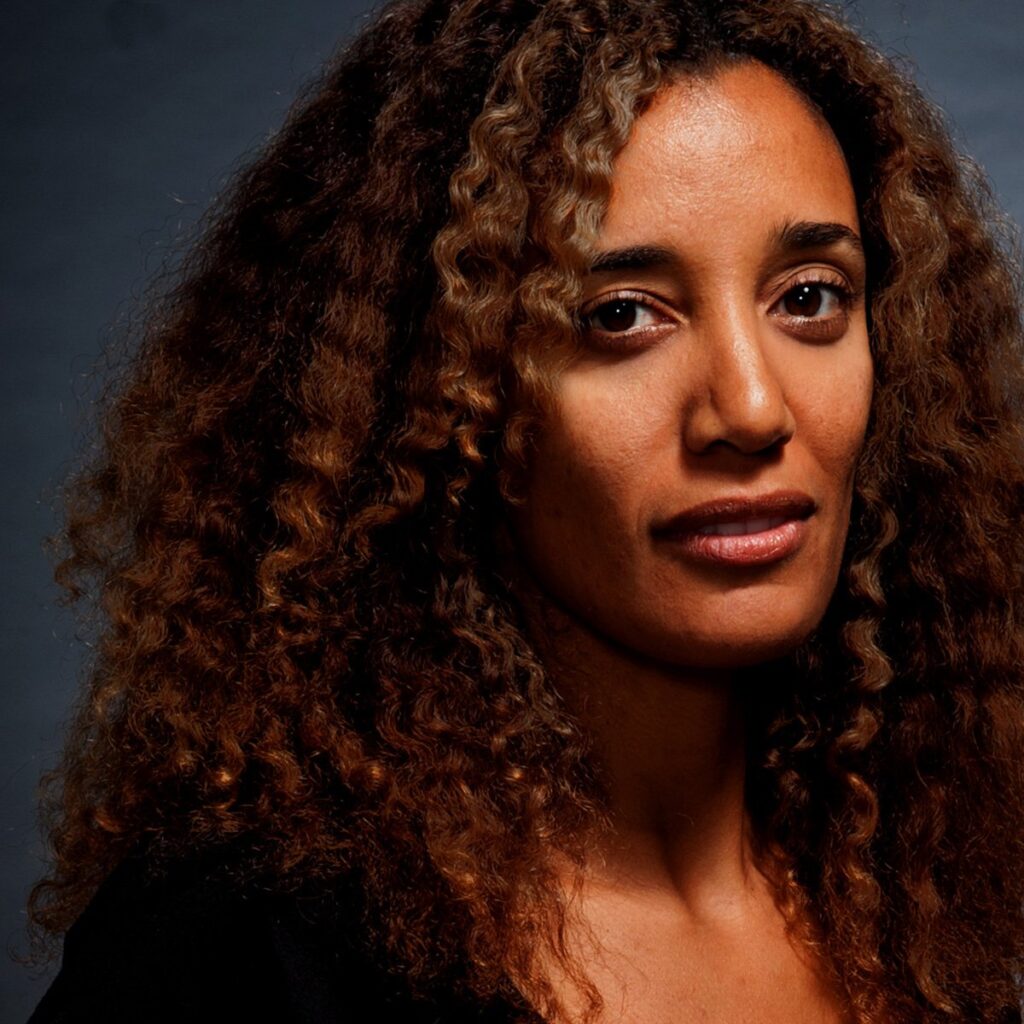 "I realized a story this complex needed to be told with space and nuance," Neff said. "I was learning so much about the Apartheid system, how intimidation and surveillance—neighbors policing neighbors—were the primary means of control. For Gary and Punka to be in this house, outside of Soweto, was a scary thing. It was being raided constantly, sometimes three times a day. The government let it be known to the record label and venues the band members were 'undesirables.' There was constant pressure from the authorities.
"This created a lot of tension in the band, but it also gave them a reason to exist. They embodied the true ideals of the music. What could be more punk rock than National Wake?"
In the documentary, Neff eschews the usual talking heads approach to let the footage and the music do most of the contextualization. "Because this is my first full-length movie, I thought I had to do it straight documentary-style. But as I was watching other documentaries that inspired me and returned again and again to the National Wake footage, I finally gave myself permission to explore more poetic, immersive modes of story-telling. My co-editor Doug Lennox at one point suggested removing one talking head and I said, 'Let's just do this throughout.'"
This is National Wake took 10 years to make and led Neff down wild paths, like miraculously finding a lost recording of John Peel playing some of the National Wake album on the BBC—from the person who had smuggled a copy out of South Africa and taped the broadcast. "They were an underground band by necessity, with all that comes with that, including an obscured history and moments of intense danger just being who they were.
"In the movie, Ivan relates how how once they showed up to play at a venue and when the owner saw them he threatened to shoot them if they went on stage. They went on anyway, and Ivan asked from the stage, 'Is this guy going to shoot me?' Moments like that you hold your breath."
Because the Black members of the band have passed, and because they faced challenges like mental illness and the continued trauma of a fascist system, it was of utmost importance for Neff to foreground their voices in telling the band's story. She unearthed a very rare interview with the band on Irish radio, but Gary isn't heard. So she turned, again, to music.
"We never get to hear Gary's voice, but he performed a piano piece recorded by filmmaker and archivist Lungelo Mnthambo, who was hoping to make a film about Gary. He graciously let me use it, so we do hear Gary speaking through the music.
"The reception to the film has been very exciting, and so many people are discovering National Wake's music now. At the Miami premiere, Ivan played some stripped-down National Wake songs on his acoustic guitar. Their music, and what it meant, is living on."
THIS IS NATIONAL WAKE plays Thu/9, 6:30pm at Roxie Theater, SF. More info here.