Our writers and editors are choosing some of their favorite people, places, and things that deserve plaudits for being the best in 2022. See who our readers chose in our Best of the Bay Readers' Poll here.
As independent theatre artists lose venue after venue, it's that much more important to support the ones we still have. With dropped safety measures recently keeping me away from big houses like ACT and the Golden Gate, I'm all the more eager to see shows (safety measures considered) at reclaimed sites and hole-in-the-wall storefronts.
Stage Werks is a venue you won't likely find mentioned alongside the large Curran or YBCA, the medium Z Space or Brava, or even the Phoenix or the late, great EXIT Theatre. Even so, I'm more than willing to bet a lot of us have a deep connection to the long-time home of Endgames Improv, Cirque Oui-Et, and more.
Run by Ty McKenzie, the theater resembles countless others before it. But if you think that's a setback, then you haven't been there.
The reason so many diverse performances happen there—from blank-stage solo shows to full-blown circus acts —is because something about the place stimulates the imagination and inspires you to fill that blank canvas every crazy way you can.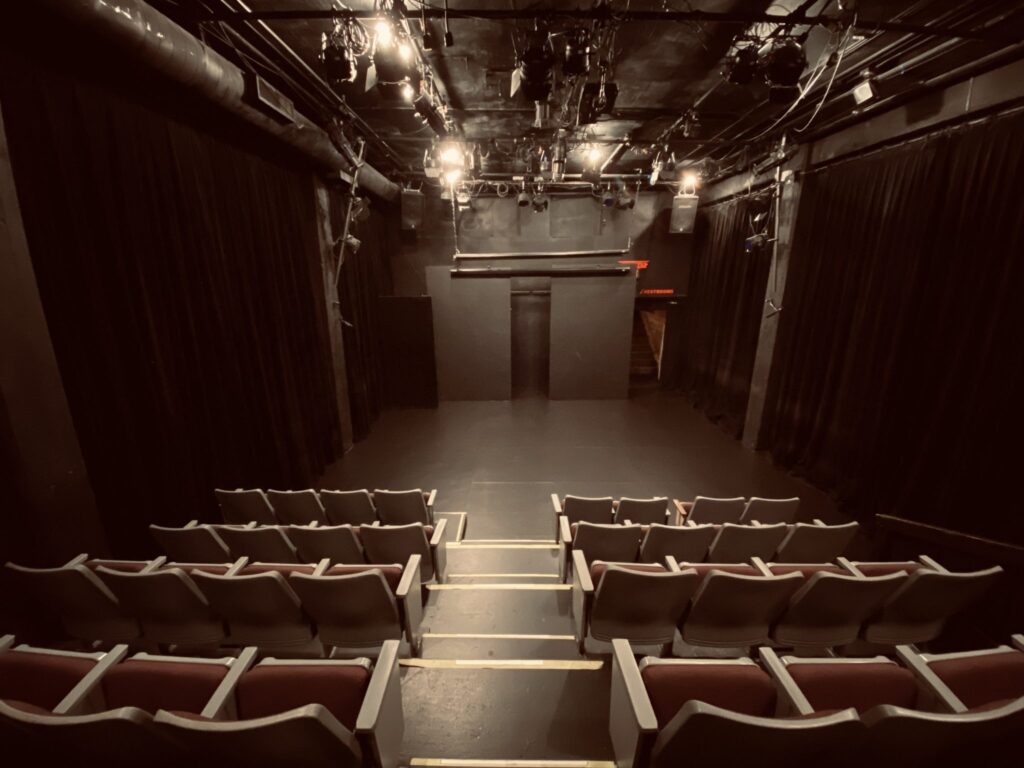 And a lot of us have. I've seen it transformed into a graveyard and the estate of a mafia don. It's the place that nourished stand-ups like W. Kamau Bell and served as a regular stage home for pre-venue PianoFight.
It's a place that has remained remarkably unchanged after a great many years (save for some welcome updates to equipment and restroom), even while it embraces innovations like livestreaming.
Having personally used the venue for full productions and simple rehearsals, I'm confounded it isn't put into action more often. I'd like to say that I just want to give it some hype and support another invaluable indie venue while it's still here (which, admittedly, I do), but that's not all.
I want you to see a show there—at any show—and take a moment to be inspired to stage your own. Look at that stage and imagine what you could do there. That's how many of us got started.
Stage Werx is located at 446 Valencia, San Francisco. Visit www.stagewerx.org.