10 years ago this week, Michelangelo "Mike Bee" Battaglia softly opened Vinyl Dreams at 593 Haight Street. The below-ground storefront previously held two other dance music-centric stores: Black Pancake Records and Tweekin Records. Vinyl Dreams is still hanging on, an achievement made all the more incredible by the fact that former Amoeba Music electronic genres buyer Battaglia's curation doesn't include anything you'll find on the pop charts.
Instead, you'll find dividers for super-specialized slices of boundary-pushing electronic music. Not just house or techno but, for instance Balearic, a more fluid and chilled-out style of dance beats that gets its name from the Balearic Island of Ibiza.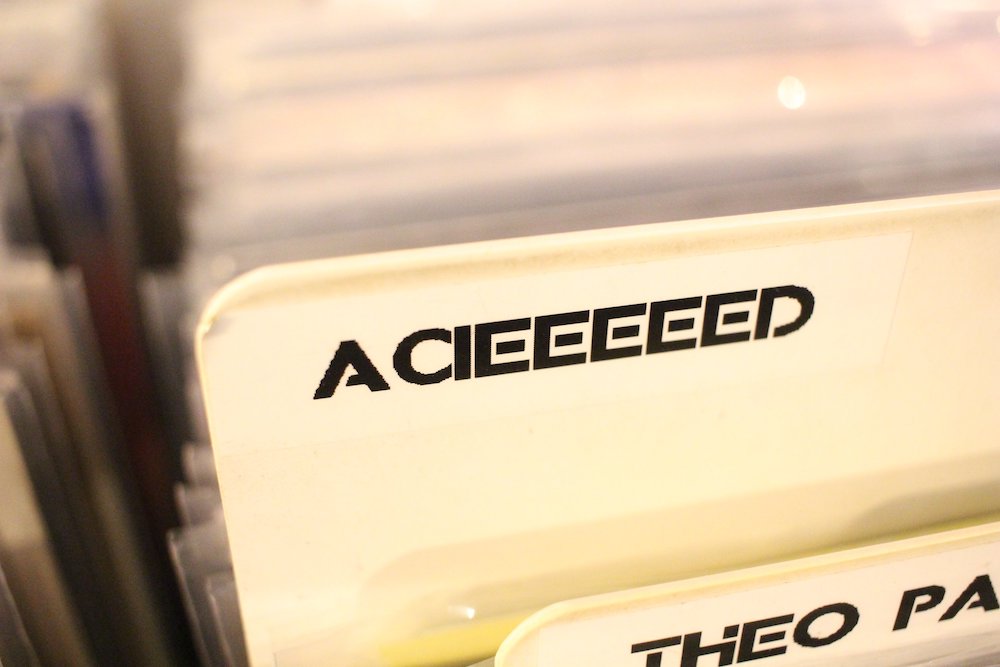 Vinyl Dreams hearkens back to an era when there was an entire circuit of record stores in San Francisco for DJs and fans alike to stay connected with dance music sounds and styles from around the world. As with the best of that bygone era, Vinyl Dreams is a place where you can go in with an open mind and be turned on to something new or used—music you'd quite possibly never hear otherwise, unless you are tapped into the global underground.
According to CBS News, vinyl outsold CDs for the first time in 30 years in 2022, which signals a deep interest in the format even beyond the niche world that Battaglia primarily serves. Hearing music on vinyl is such a distinct experience from consuming it digitally.
Battaglia has planned four days of free parties (Thu/1-Sun/4) at Vinyl Dreams to celebrate its anniversary, with DJs who have supported the store throughout its history. A customer sppreciation day with DJ sets from Steev Hoefchen and DJ Sour kicks off the festivities (Thu/1, 1-6pm.)
The party continues with the Vinyl Dreams All Stars featuring Mo Berry, Gonzo, Slaydan, Joel Conway, Niklas, Infinite Jess, and Ross Spruiell (Fri/2, 1-6pm); the 10-Year Anniversary Jam with Jonah Sharp, Cahl Sel, Lester Temple, Cali (The People), DJ M3, and P&D Music Factory (Sat/3, 1-6pm); and a VDSF chill out session with Traffic and Mike Bee himself (Sun/4, 1-4 pm.)
Long live discerning dance music on vinyl!
10 YEARS OF VINYL DREAMS Thu/1-Sun/4, various times. Vinyl Dreams, SF. More info here.