In his own works, master storyteller and choreographer Joe Goode is often spinning yarns, telling jokes, and even reciting the occasional limerick. His dances for his 11-member company, Joe Goode Performance Group, are always personal, deeply intentional, and built on the intertwining components of story, movement, and song.
From his early days of making dances during the AIDS crisis and now responding to the COVID pandemic, Goode's work has always been relatable, based in what he calls, "human scale, an emphasis on the unglamorized body, the body in more intimate moments, when it is fallible or agitated or inept."
In his latest work As We Go (August 2-13 at Yerba Buena Center for the Arts) the storytelling is based on the inevitable reality that life does not last forever. Existence is ephemeral and will, in fact, come to an end.
"I wanted to make a piece about this wabi sabi reality—that decay and diminishment can be a part of the beautiful arc of life," he said in an interview with 48hills.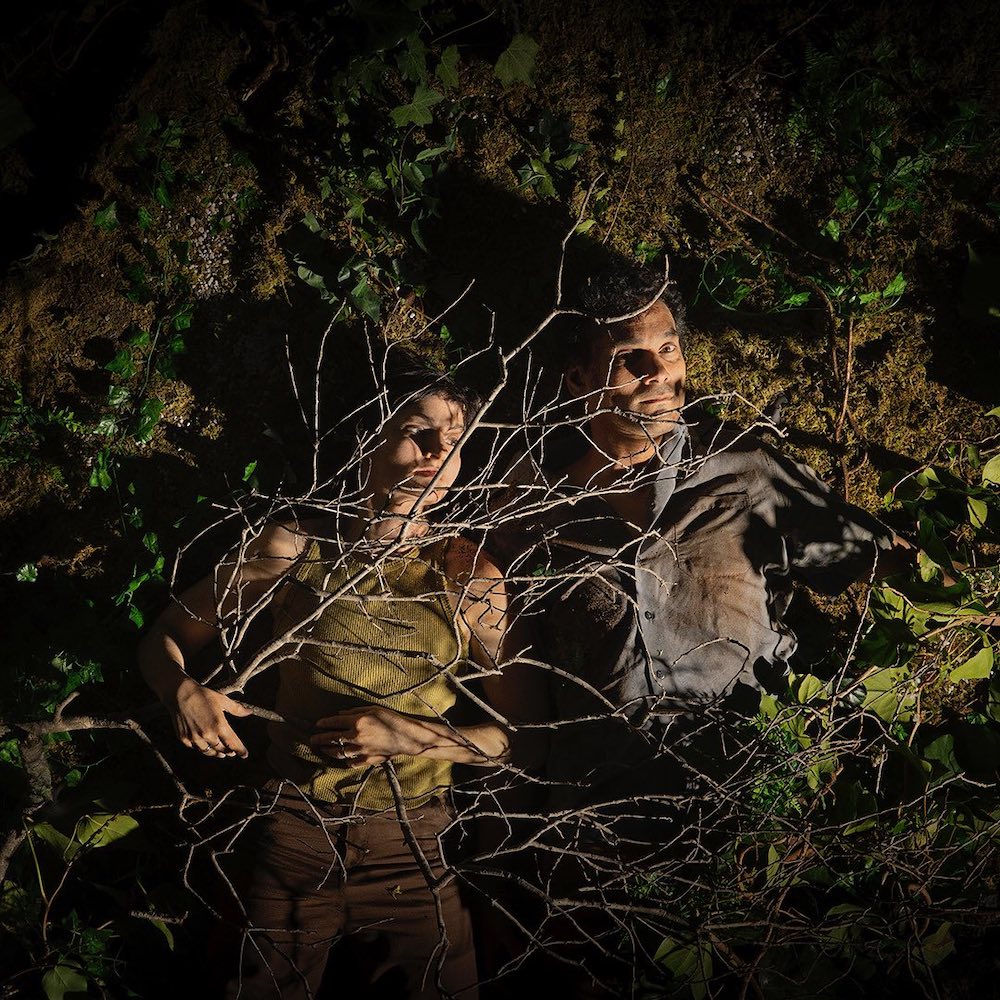 Goode works' create movement that interacts with and responds to text and score. It's a process that his JGPG has been developing since 2011 through a creative practice dubbed The Resilience Project, which combines movement and storytelling as a way for individuals struggling with trauma to find community and strength.
Set in the office spaces, corridors, and the usually unseen nooks and crannies of YBCA, the 75-minute As We Go offers each audience member a unique experience, as attendees cycle through the performance at different times. Guided by a kind-of master of ceremonies, viewers bear witness to an intergenerational cast of performers—including Goode, who sometimes engages with the audience, sometimes recounts memories of his younger days, and often imagines the future aloud.
Who are you holding? In your heart and in your head? Is there an older person you are holding (with all of the attending resentments)? Is there a person who is weak and needs assistance? How carefully do you hold them? Do you touch them softly on the hand sometimes?

And do you ask yourself—when will it be me? When will I become that person who needs help? In 10 years, in 20? How quickly is that change going to come?

– "As We Go," Joe Goode Performance Group
Space is inextricably linked to stories in "As We Go." It's a concept deconstructed by French philosopher Gaston Bachelard, whose book The Poetics of Space (1958) inspired another Goode work of the same name in 2015. Bachelard's is the idea that the spaces we occupy frame the scope of our imaginations, the closeness of our intimacies, and the textures of our pains. "As We Go" navigates the intimate processes of aging and dying, and so like the French philosopher, Goode concludes, the production requires closeness.
At times, dancers create this closeness with what Goode calls "the zone of shock or disbelief," that sudden constriction, that sense of smallness both inside the body and world, in response to great loss.
"What is the zone of shock or disbelief when you discover someone is gone?" Goode asks. It comes during a particularly personal story, in which one of the performers recounts his breaking point, when he learned of his sibling's sudden death. The dancers gradually close in on him as his story unfolds and as the world he thought he knew collapses.
Arriving in San Francisco during the AIDS epidemic of the 1980s, Goode admits he has made a lot of pieces concerned with loss. He reflects, "We were all pretty young and it was so surprising to have all of our friends dying. I felt that I had to process it, hopefully with humor and a kind of philosophical bent about who gets to stay and who gets to leave."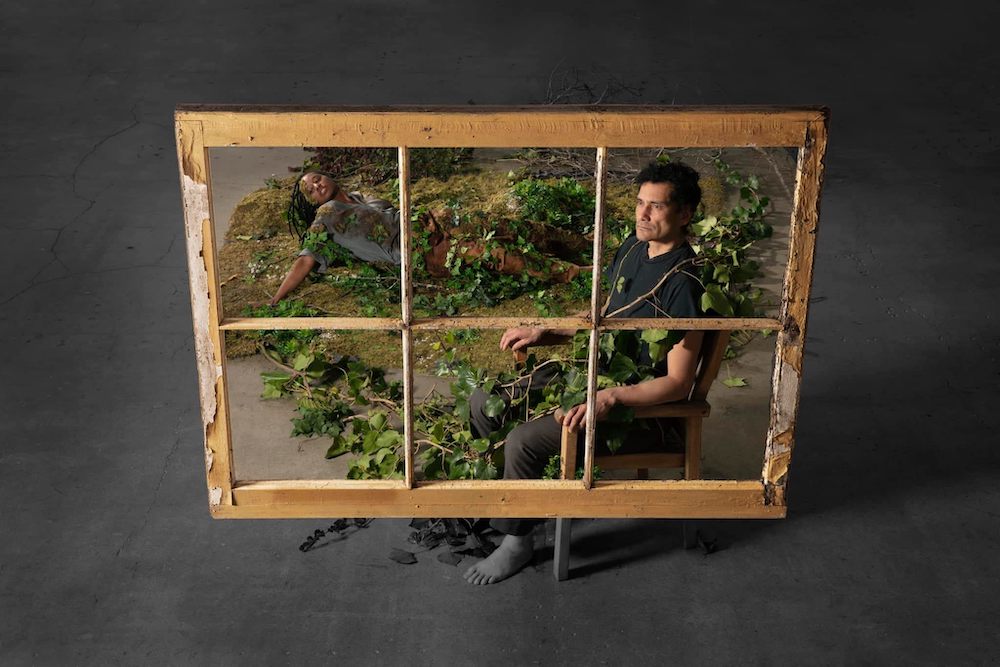 Over time that pandemic and Goode's work changed. "I started making work about the potholes in life, but not necessarily about death and grief," he says, though he was still very much committed to honesty. "If I'm going to make work, I want to make it truthful. I want to embrace my full queer identity. I don't want to hide anything."
With this new health crisis, once again Goode is processing what to do with death and dying. "While tragic, global health crises like the AIDS epidemic—and now the COVID pandemic—shed light on the possibility that perhaps our relationship to our own mortality can be an entry point into exploring our body's best kept secrets," he says. "How do we wake up to the ephemeral nature of our bodies? Can we begin to see this not as something to fear but as an essential and beautiful part of the life journey?"
Now 72, Goode is grappling with his own experience of growing older, and says until recently he had been pretending he would remain 40 forever.
"I've had to wake up. My dad died when he was 79 and everyone thought he had had a good long life." He adds, "Entering old, old age, is a series of rapid transitions. I'm asking myself what's going to be graceful and even playful about getting old and frail, which is almost scarier than dying. I'm trying not to be scared."
Is it working?
"So far," he responds. "I have some self-deprecating humor in the piece that has been fun and sobering. I've enjoyed it. My character starts out thinking it's about fading and becoming more fragile, and I think by the end he finds some way to kind of swim in it. Maybe there's something else to discover."
AS WE GO runs August 2-13 at Yerba Buena Center for the Arts, SF. For tickets and more info go here.