There are so many questions about the SFPD attack on the Dolores Street skateboarders that's it's hard to know where to begin.
The Dolores Street skateboard event has been going on for years. There have been problems, some of which happened because of the cops (an officer pushing a skater into a police car door left the city on the hook for $275,000).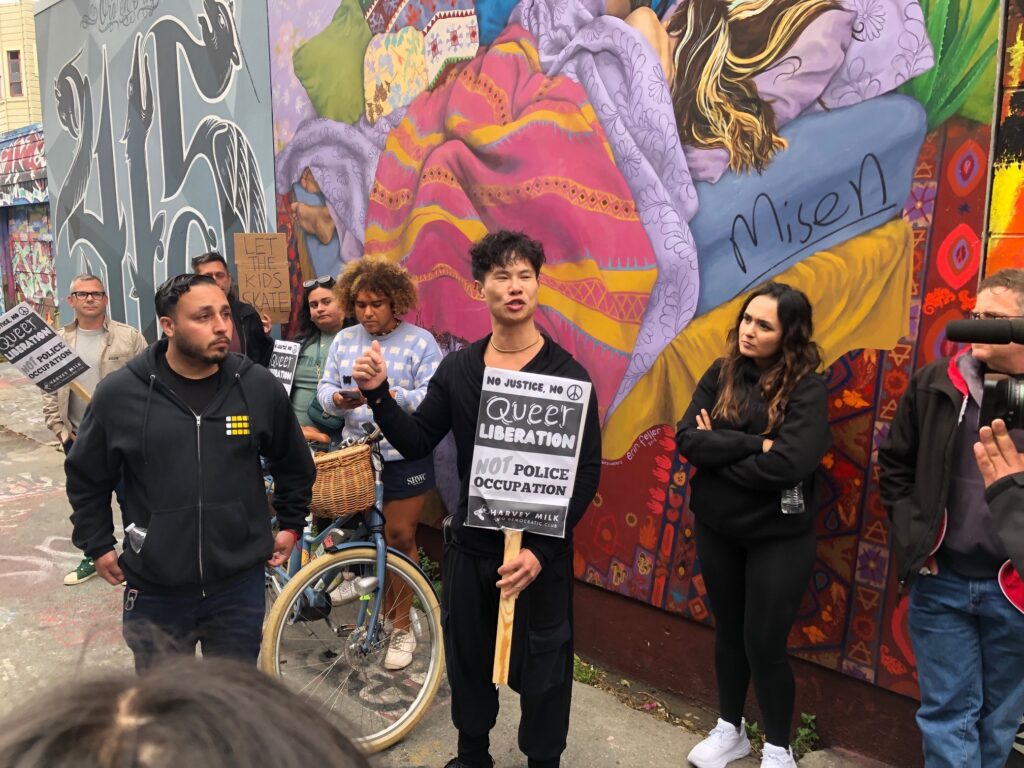 There have been, in fact, instances of vandalism, graffiti, and interruptions of traffic and some property damage. A stabbing and a fight happened in 2022. A bicyclist died in 2020 when he crashed into a skater. This is an unsanctioned, unorganized event involving a lot of kids.
But it's kind of amazing that the SFPD, which complains all the time about being short staffed, sent such huge number of riot-clad and military-equipped police and arrested 83 juveniles whose major crime seemed to be appearing at, or participating in, a rogue skateboard ride.
The kids, according to Mission Local and social media reports, were cuffed with zip ties, forced to sit for hours with no water or bathroom breaks, unable to communicate with their parents—and it looks as if many of them weren't even skating, they were just on the scene to watch (or were at the wrong place at the wrong time).
The cops used a technique known as "kettling;" they surround an area and arrest everyone inside. I've been through this many times in various protests; it's almost always a mistake that leads to innocent people (including me and other reporters) getting swept up in mass arrests.
Then, because so many people have been arrested, it takes hours and hours to process everyone, so people who did nothing wrong sit with their hands tied for long periods of time.
None of this needed to happen.
As Jeffrey Kwong noted at a protest tonight, at Clarion Alley across from the Mission Station, the cops could have used community policing to reach out to the participants and community groups. "Instead, they arrived fully militarized," he said.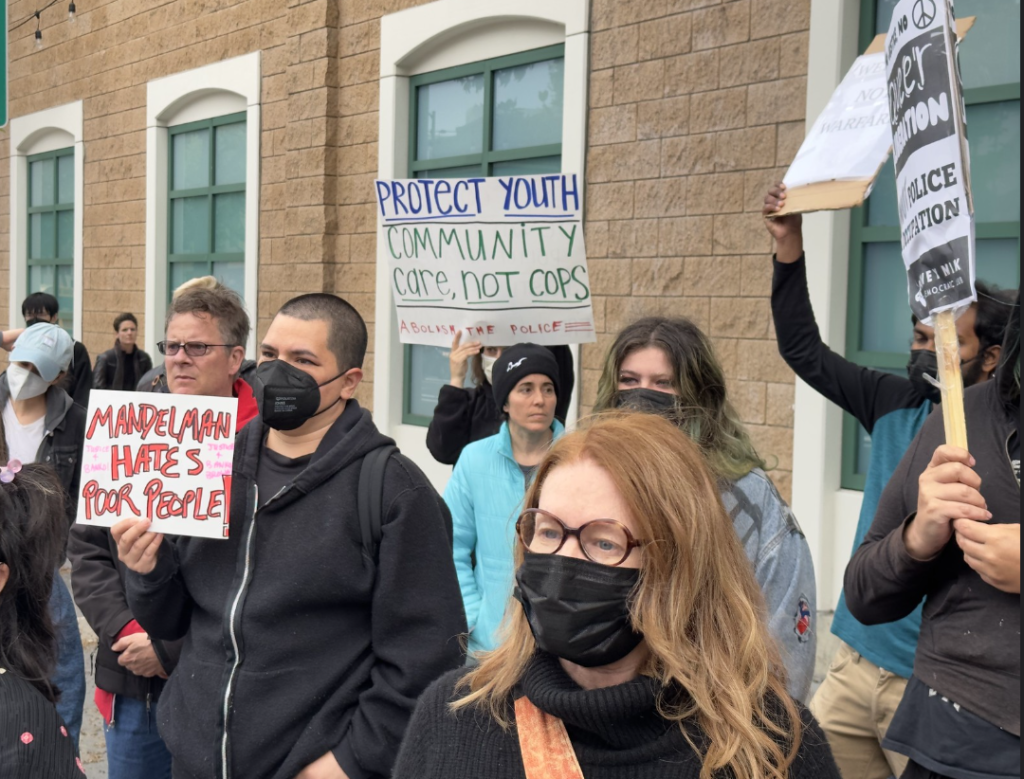 So let's start with the questions:
—Why was this necessary? In a city where we constantly hear about a shortage of officers to respond to violent crimes, retail theft, and drug dealing, did all these officers need to be deployed to the Mission to stop a skate party?
—Why were all the kids, people under 18, rounded up and bused to Mission Station to be processed? I've been to lots of protests where people get arrested; often they are cited and released on the spot. Was this just a punitive message aimed at terrifying teenagers?
—Was this really a "riot," as the cops say? Or was the unruly, sometimes violent response of the crowd the result of overly aggressive policing?
—Is District Attorney Brooke Jenkins going to press charges against these young people? Many parents have taken to social media to say their kids, who may have just been walking down the street, now are facing the prospect of a criminal record that could hamper their ability to get into college or get a job. How much money are how many families going to have to fork over for lawyers? How many hours of the DA's and Public Defenders Office and court time is this going to take up when there are real serious crimes happening on the streets?
—If Jenkins isn't going to prosecute, why did these kids get arrested in the first place?
—How much money is the city going to have to pay out in damages when dozens, at least, of the families sue over false arrest, police abuse, and other injuries? Just one bad incident cost the taxpayers $275,000; the tab for this could run into the millions.
—Where is the District 8 supervisor? Sup. Dean Preston, who represents D5, said he was struggling to understand the need for all of these cops
But Mandelman, who represents the Dolores Park area, has been missing in action. He wasn't there during the event. He hasn't responded to Mission Local or to me (which is unusual). He's put out nothing on social media except to say in response to another post that the event was "safer than last year."
Not safer for all the kids who were, and are, traumatized by the mass arrests.
There were, as far as I can tell, no organized "outside agitators" seeking to use this event to break into homes or cars or damage property. It's always been a bit of an organic event. Not perfect (kids who skate down the hill should wear helmets), not always safe, but not a major riot deserving of that kind or response.
All this did was create a further divide between the cops and the community. Why?