Nearly a decade ago, I met Carl Bender and Christopher Cohen for a drink at the bygone Cabin Bar on Polk St. I was working on a feature about local Bay Area craft distilleries and they were an upstart pair, producing legit Canadian rye aged in American oak barrels at the now shuttered Yerba Buena Distillery on Treasure Island.
The first batches of their flagship Bender's small batch rye were a remarkable product, blurring the lines between Canadian and American rye sensibilities. Ten years in, as many key partners they worked with have closed, the pair are still producing Bender's Rye on Treasure Island. But as they celebrate a milestone anniversary, it's not lost on them how things almost came to an abrupt halt.
"We lost our distributor right before the pandemic," Cohen says. "And given that Bender's was focused on restaurants and bars more than retail bottle shops, we weren't really able to sell anything when the pandemic hit."
Bender's actually went dormant for a couple of years, and Cohen and Bender moved their primary residencies to Nashville and Ojai, respectively. But their passion for Bender's Rye persevered and what they refer to as their own "mad alchemy" prevailed. They still return regularly to the Bay to make the spirit in the same place they have for ten years: Treasure Island.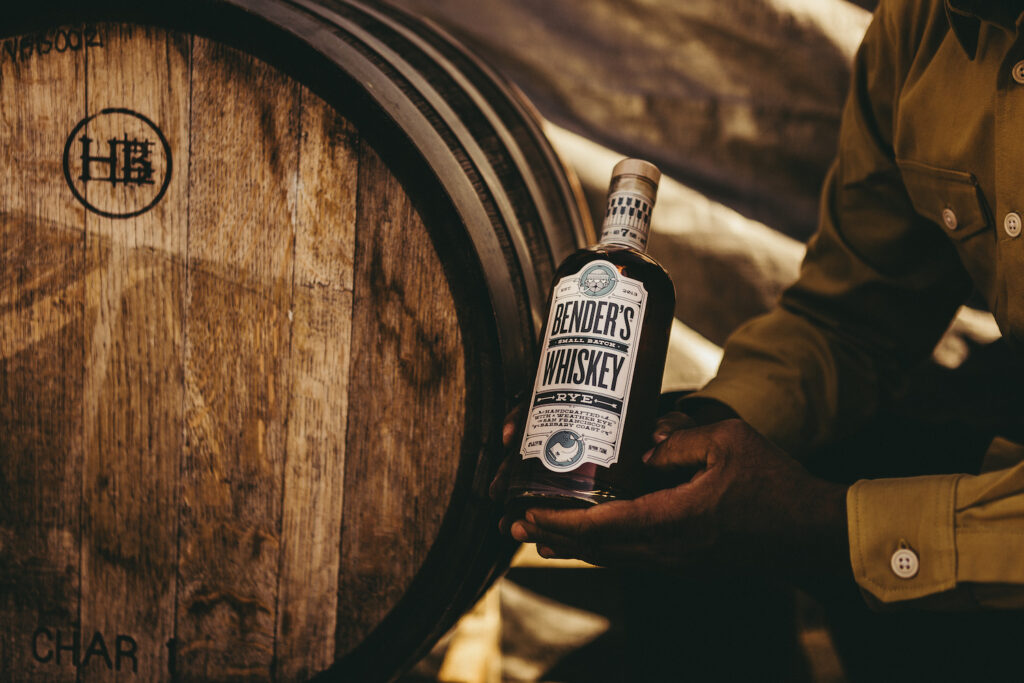 With this year's 10th anniversary comes three new releases, including their most ambitious rye to date. Along with a first foray into a Wheat Whiskey that drinks like an Irish whiskey and a second batch of a limited Old Corn Whiskey, it's Bender's Rye Batch 6 that leans further into the company's roots and is their most creative rye whiskey yet. 
For the first time now with Batch 6, Bender's is using all California rye. While Cohen was born in Canada, he grew up in Menlo Park, so it seems a natural step into the new rye, which they distilled at Treasure Island's Treecraft Distillery. Blended with Canadian corn, which they re-distilled, they put the whiskey to age in American oak barrels from Hoffmeister in 2017, a boutique barrelmaker in Missouri which no longer exists (sensing a theme?).
But the distinct spiciness and vigorous palette of this batch comes from darker level 5 char barrels, which are charred twice as long than the typical level 3 char barrels that most rye is aged in. "These cost three times as much as regular barrels," Bender explained. "And you know, the idea of a small batch is not really economically smart. But we looked at each other and said, 'We're a small company and can do this, let's work with these barrels.'"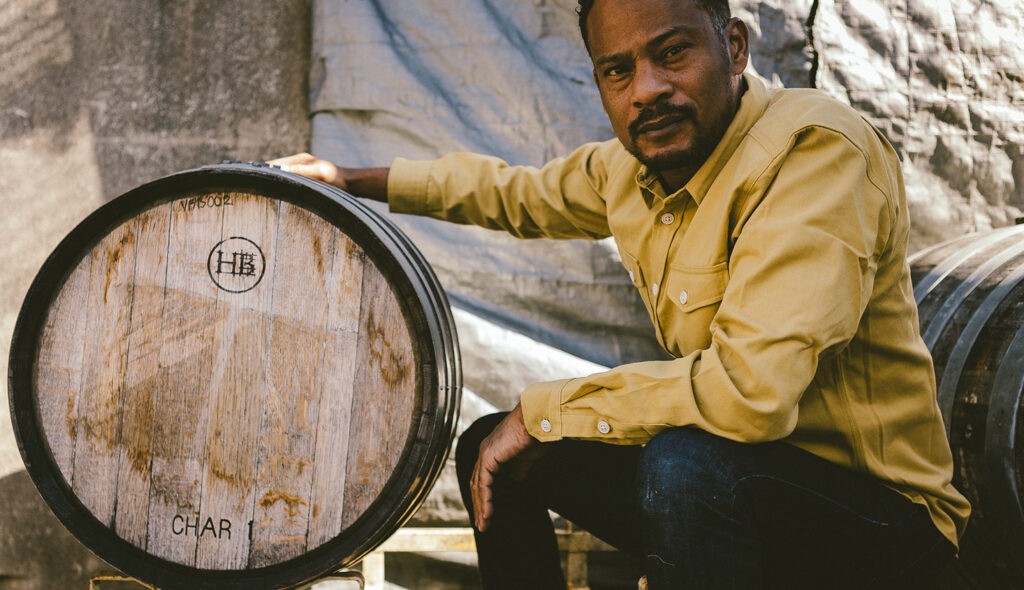 It's the folly of a choice like this that makes the Bender's Rye wholly unique. It's bottled at 90 proof, and winter spices come through on the nose, with molasses rolling on your tongue at first, before it mellows out with a touch of sweetness, likely from the corn.
Cohen says it was an intense process. Especially when in the first two to three years of aging, the rye in the char 5 barrels was really dark and woody. "We weren't sure if it was going to come back," Cohen says. "And then suddenly in year four, it was exhibiting dark fruit flavors. But the woody-ness didn't go away, and it's still a robust whiskey."
The pair's methods are a bit wild, but that's what makes Bender's different. Only 1,500 bottles of batch No. 6 were produced, so it's a collectors item to say the least. (And at $45 per bottle, it's a very palatable price for this kind of small batch product.) It's an audacious whiskey that has been produced in the Bay Area for a decade. A feat for sure. And if you've had a bottle or a sip from each batch over the years, it tells the type of sensory story that whiskey drinkers like to pull out of their cabinets. 
"We were always about… when people buy a batch, they're gonna get something that's like a limited release wine from a specific vineyard," Cohen says proudly. "Because nothing is as important as the final product and how it tastes and how it makes you feel." 
Find Bender's in San Francisco at places like Silver Spur (Sunset), The Socialite (Fisherman's Wharf), Serve U Market (Potrero), and at all Lunardi's Markets locations throughout the Bay Area.