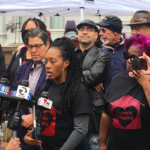 Deal to put vacant Oakland home in a land trust sparks national discussion over real-estate speculation and vacant houses.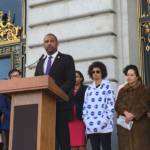 Supe creating task force to look at how the city can pay back the Black community for 400 years of slavery.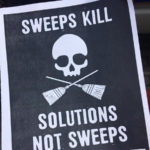 Measure seeks to move the city away from sweeps and law-enforcement approaches to people living on the streets.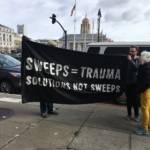 'Sweeps kill' fliers drop from City Hall balcony while mayor makes inauguration speech calling for 'tough love.'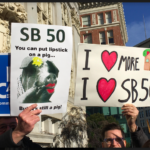 Anti-displacement activists demand affordable housing and denounce private-market speculation.