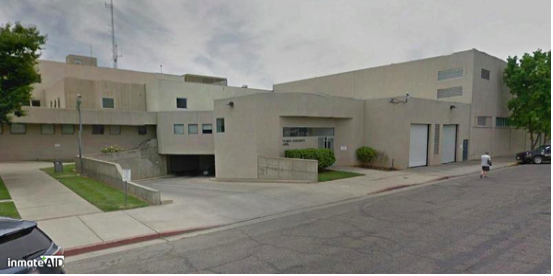 Thirteen immigrants detained at Mesa Verde Detention Center and Yuba County Jail filed a lawsuit against Immigration and Customs Enforcement Tuesday calling for their immediate release. The plaintiffs — all elderly or with underlying medical conditions — fear their detention may become a death sentence in the wake of the COVID-19 pandemic.
"Locking up immigrants in for-profit prisons and county jails has always been senseless, cruel, and dangerous," said Bree Bernwanger, senior staff attorney with the Lawyer's Committee for Civil Rights. "Now, it looks to be deadly on a massive scale."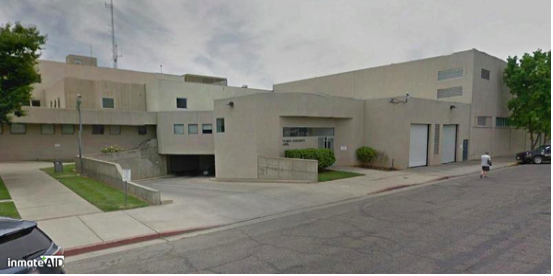 The Lawyer's Committee for Civil Rights, the ACLU of Northern California, and the San Francisco Public Defender's Office are among those who filed the lawsuit demanding that their clients be released and allowed out of harm's way.
Following notice of the lawsuit yesterday, ICE has already taken action. Lead plaintiff Sofia Bahena Ortuño, a 64-year-old grandmother of six with hypothyroidism and diabetes, was released yesterday from Mesa Verde Detention Center, but 12 other plaintiffs remain.
"ICE could release all immigrants tomorrow," said Bernwanger, referring to the agency's discretionary power to authorize release on the basis of "urgent humanitarian reasons or significant public benefit." None of the detainees have committed a crime, but are under civil detention while awaiting completion of their immigration proceedings.
In response to a similar lawsuit filed by the ACLU against the Tacoma Northwest Detention Center on March 16, ICE argued that the situation isn't that dangerous.
All plaintiffs have multiple physical and mental health issues and could face severe illness or death if infected with the virus. Before Ortuño was released, she did not want to die in detention without seeing her family, according to the lawsuit.
The cases are dire. Forty two-year-old Honduran Marco Montoya Amaya has received no treatment despite being diagnosed with tuberculosis and other medical conditions. Eighty-two-year old Elias Solorio Lopez has been diagnosed with significant medical and neurological illnesses that, according to the court documents, "require immediate care in a specialized facility." Thirty-one-year old Ernesto Uc Encarnacion has had severe asthma since childhood and was refused a face mask when requesting for one.
One visitor, who asked not to be named, describes conditions at Yuba County Jail as "horrible. Like out of a horror movie," where even visitor bathrooms are "overflowing with feces and toilet paper." In the past year and a half, those incarcerated in the jail have staged three hunger strikes in protest of the untenable conditions.
Detainees live in dorm rooms with up to 50 or 100 others and sleep in bunk beds that are within arms-reach of each other, according to Bernwanger. They are also expected to clean their own facilities without any protective equipment, including toilets and showers, yet are forced to sign documents stating they have received such equipment.
Due to the congregate nature of detention centers that makes social distancing nearly impossible, risk of spreading the virus is high, medical experts for the Department of Homeland Security's Office of Civil Rights and Civil Liberties, inclidng Dr. Scott Allen, noted in a letter to Congress. Mesa Verde, in particular, may be a disaster waiting to happen. The facility has the capacity to hold 400 immigrants in barrack-style housing units with 100 people each.
What's more, an outbreak at a detention center could seriously impact healthcare provision for the larger community: "A detention center with a rapid outbreak could result in multiple detainees—five, ten or more—being sent to the local community hospital where there may only be six or eight ventilators over a very short period," Allen and Dr. Josiah Rich wrote in the March 19 letter.
"There is no valid justification for locking up vulnerable immigrants and putting their lives at risk," said Manohar Raju, the San Francisco Public Defender, who previously called for a release of all immigrant detainees at the two locations in a letter sent to San Francisco ICE Field Office Director David Jennings. "This is an unprecedented crisis that compels us to take swift action, before it's too late."
It's unclear how quickly the court will respond to the lawsuit, though Bernwanger says they will do everything they can to move it along quickly – and expect it to.
While many of California's largest jails have begun releasing those who are incarcerated, ICE agents have ramped up efforts to arrest and detain immigrants. A series of arrests in Northern California near or inside courthouses took place in early March, including a March 3 arrest outside of a San Francisco courthouse.
Advocates are calling on ICE to release detainees on both a nationwide and local level. The Sacramento Immigration Coalition and the Campaign for Immigration Detention Reform has an online petition calling for the immediate release of those detained at Yuba County Jail.