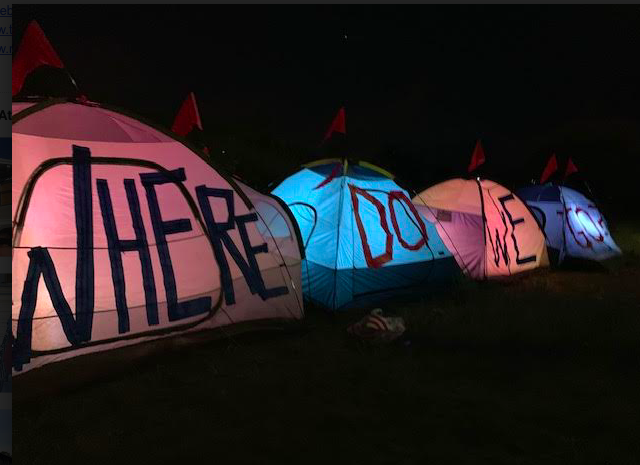 San Francisco will provide temporary housing to quarantine unsheltered residents or for people who live in shelters, single room occupancy hotels, or permanent supportive housing exposed to the coronavirus.
It's a serious crisis: "As people get sick, they're going to be quarantining themselves and homeless people have no place to do that," said Jennifer Friedenbach, executive director of the Coalition on Homelessness.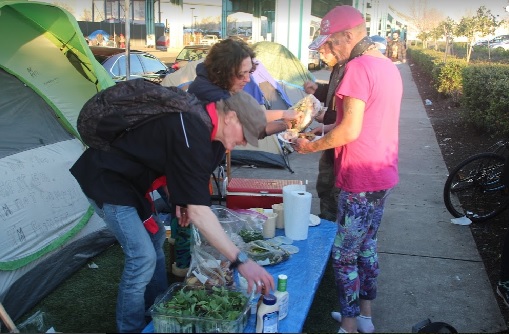 For now, that quarantined temporary housing amounts to 30 recreational vehicles situated in the Presidio. The RVs, leased until June, may be staged at other sites throughout the city as needed. Additionally, the city is looking into tapping into vacant hotel rooms and unoccupied residential facilities to house homeless individuals and those in shared living arrangements.
"By providing quarantine support for people who are experiencing homelessness or who live in SROs or other congregate settings, we can help ensure that those who are exposed to the virus are able to self-isolate," said Dr. Grant Colfax, San Francisco health director.
Gen Fujioka, policy director at the Chinatown Community Development Center, a nonprofit which manages some of Chinatown's SROs, said that tenants have been requesting spaces to self-quarantine, which is "impossible" to do given that most SROs have shared bathroom and kitchen spaces. It has also been a demand of the organization's frontline building staff.
"RVs are a good step, but we have been pressing for hotel rooms, which would be more accessible and achieve the scale we may need," said Fujioka.
On Monday, City leaders also announced San Francisco will be spending $5 million in emergency funding to reduce the risk of coronavirus amongst homeless residents and people living in single room occupancy hotels and permanent supportive housing. The funding will include expanded cleaning in shelters, resource centers, and SROs, expanded meal delivery programs for those living in SROs, and funding for cleaning in privately owned SROs.
Privately owned SROs will be required to adhere to minimum cleaning standards — and protections for those who are cleaning SROs — as mandated by the Department of Public Health through an emergency public health order.
"These are the city's next steps, informed by meaningful community input and a close collaboration between the mayor and the Board of Supervisors that will help ensure the public's health is protected," said Supervisor Aaron Peskin, whose district has the highest concentration of SRO hotels in the city.
The city has also deployed ten public handwashing stations including in the Tenderloin, Soma, Haight, Mission, Financial District, and Castro neighborhoods.
Friedenbach said the recommendations "overall fall short. We would like to see a ban on homeless sweeps, a ban on towing vehicles that people live in, and a ban on evictions to prevent people from getting sick."
Homeless sweeps have already been suspended by San Jose Mayor Sam Liccardo and homeless advocates are hoping that San Francisco follows suit.
A  set of recommendations recently published by the Coalition on Homelessness to address the health of homeless San Franciscans stated that a relief to homeless sweeps will provide the stability for homeless individuals to stay in touch with health workers, have consistent access to hygiene stations, and receive sufficient sleep.
Changes to social service programs to prevent risk of coronavirus exposure may seriously impact how San Franciscans access services. The Department of Public Health recently cancelled a March 4 homeless service event hosted by Project Homeless Connect, a local homeless service organization, that typically provides services to hundreds of homeless people on a single day.
St. Anthony's Dining Room, which serves 2,500 meals to low-income and homeless San Franciscans every day, will no longer serve its meals indoors. Instead, they will be packaged in to-go containers and served on the street.
TJ Johnston, who is the assistant editor of the Street Sheet and a resident of the Dolores Street's shelter program, said he has yet to hear about efforts from the shelter about outreach, prep work, or deep cleaning regarding the coronavirus.
"In any congregate environment, colds are passed on all the time and quite easily. The coronavirus wouldn't be any different," said Johnston. "I am concerned about the coronavirus because the shelters do have a lot of people who have disabilities or some underlying health issues that would make them susceptible to the virus."