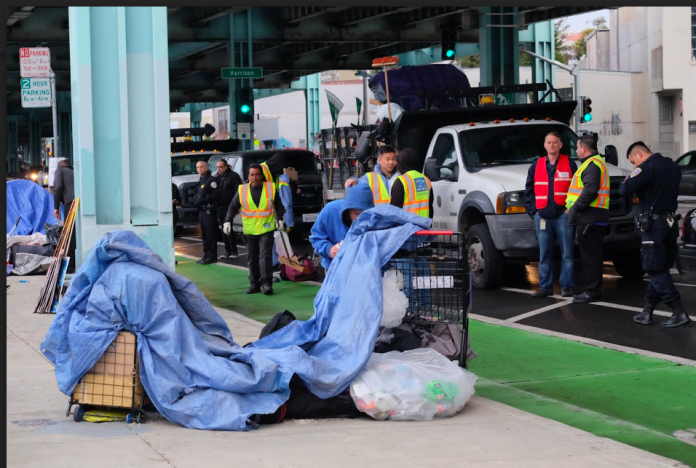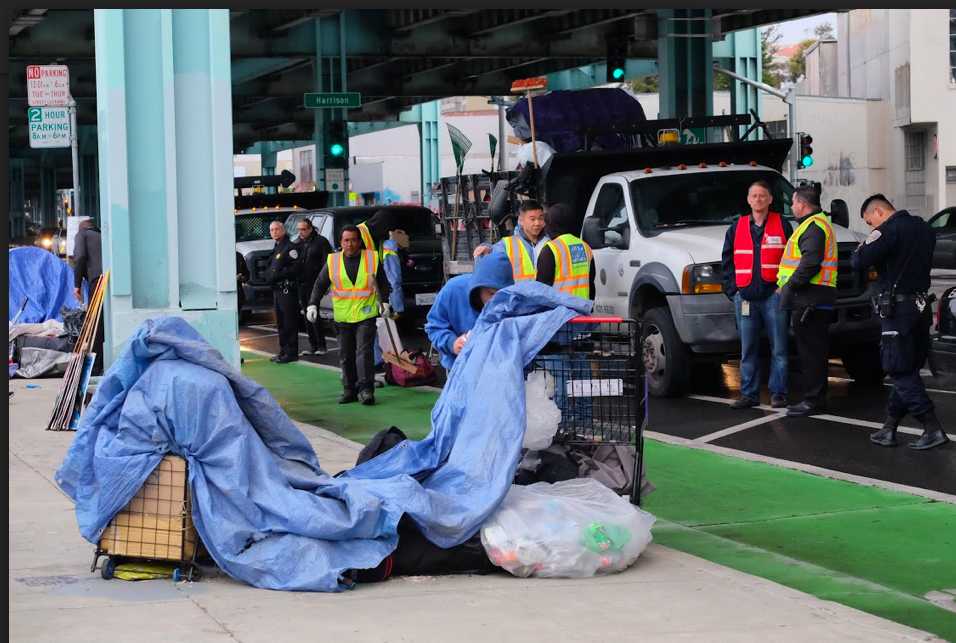 Five San Francisco supervisors announced plans yesterday to house thousands of homeless residents using some of the city's 33,000 vacant hotel rooms during the COVID-19 crisis.
Sups. Hillary Ronen, Matt Haney, Dean Preston, Aaron Peskin, and Shamann Walton introduced a resolution today at the first-ever virtual Board of Supervisors meeting. Already, 31 hotels representing a total of 8,500 hotel rooms have responded to the call to lease rooms with the city.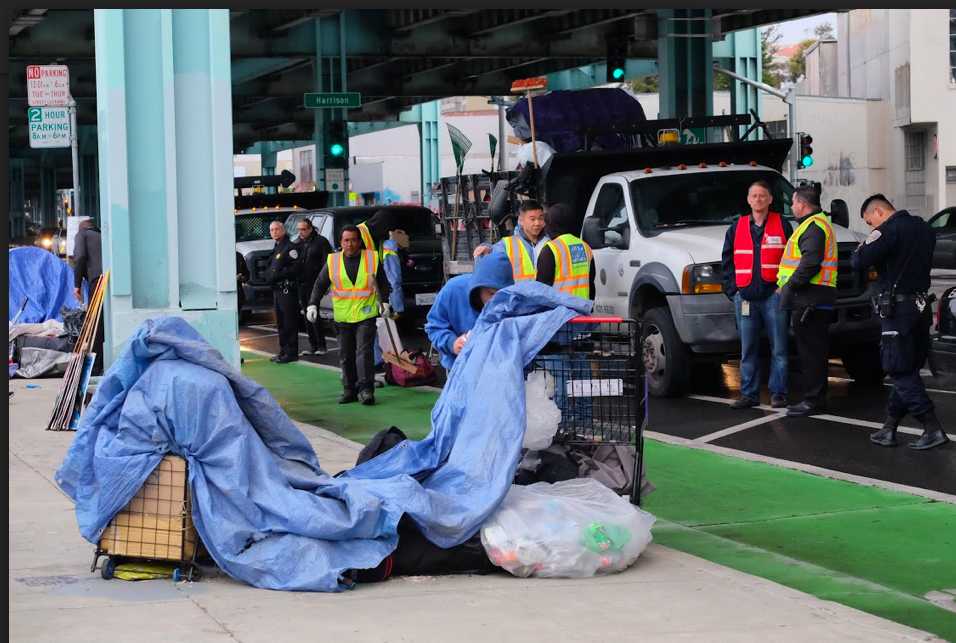 ""It is dangerous and reckless to leave thousands of people in our city out on the streets, or in congregate shelters where we know the virus can spread quickly," said Haney, whose district has the highest number of homeless people. "Every second, every hour matters, let's be proactive and preventative and get homeless people inside now, it'll keep them healthy, and all of us healthy."
The resolution specifically calls for Public Health Officer Tomas Aragon to issue a new Health Order mandating homeless be placed in private rooms even if they are not displaying symptoms. Supervisor Shamman Walton said the supervisors are prepared "to do more legislatively if we have to" if the resolution isn't followed.
The call to get homeless people into hotel rooms before they contact the virus is vastly different from city agency conversations that were had just a week ago, where plans for homeless populations focused solely on bringing homeless residents into mass congregate shelters. Some advocates warn that even with social distancing, there is still a high chance of spreading the virus to a large number of people, many which have underlying medical conditions or are elderly.
"As other cities debate between offering services in place on the streets or bringing people into congregate shelters, both of which have extraordinary dangers and risks, San Francisco is blazing a third way that avoids the pitfalls of both," said Chris Herring, soon-to-be assistant professor at UCLA working closely with the Coalition on Homelessness on mitigating the impact of COVID-19 on San Francisco's homeless population. "There will definitely be challenges in how to care for everyone in these spaces, but the health benefits and circumstances of being able to isolate in hotel rooms far surpasses staying on the streets or shelter."
The city is still working on assessing the suitability of the rooms and negotiating leases for the 8,500 hotel rooms — so nothing has been secured yet. Human Services Agency head Trent Rhorer has earmarked the rooms for frontline healthcare workers who need to self-quarantine and for homeless people or Single Room Occupancy residents who test positive or who have been exposed to the virus.
For the five supervisors, it's equally important to house homeless San Franciscans immediately in hotel rooms rather than wait until they get sick. As cases of COVID-19 ramp up, the urgency to do so is even more apparent.
"This is hour by hour, minute by minute," said Walton. "Every second we wait and don't have an actual strategy in place for our unhoused population to go, we are behind the curve."
It's still unclear who will get into the hotel rooms first, and there is no number for how many rooms will be set aside for homeless people, but those who are over 65 or have underlying medical conditions will be prioritized, according to Supervisor Ronen.
While the city does have the power to commandeer hotel rooms under the state of emergency, there may be no need based on the outpouring of responses from the city's first call for hotel rooms. However, the supervisors say they are prepared to initiate that power if needed.
Preston, who represents D-5, is already moving ahead with plans of his own to house the residents of two of the shelters in his district in hotels using private funds. One shelter serves homeless families in a single room with mats on the floor; the other is a shelter for women, of whom more than half are elderly, according to Preston's office. Preston, who spent yesterday finalizing the hotel agreement, hopes to begin moving the families and women into some 40 hotel units by the end of the week.
"We are imagining ways to protect one another that wouldn't have been possible two weeks ago because this pandemic had made us realize that our individual well being is connected to that of the whole," said Ronen. "If we have empty hotel rooms and someone doesn't have a home to shelter in place, we must lend them the room."