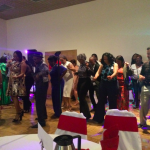 Reflections on a punch bowl, my Washington High School reunion -- and what it means to be an "Arthur"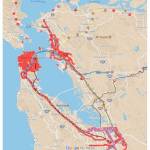 Supes committee, with two members missing, hears critical discussion on a measure that would upzone most of the city -- without providing the tools to prevent massive displacement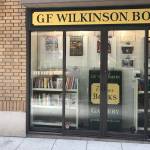 New arts and news collective 34 Trinity springs into action to preserve GF Wilkinson Books in the Financial District.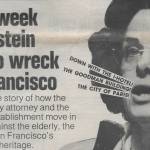 Dianne Feinstein played a key role in letting a speculator tear down the building and leave it as a hole in the wall for more than two decades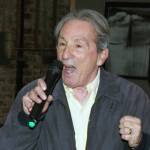 Plus Stilettos in Singapore and more: We talk about the week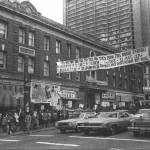 Let's not forget the struggle that shaped SF's housing battles four decades ago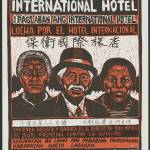 A commemoration of an eviction that changed San Francisco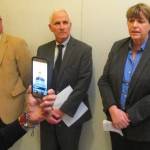 Vicky Hennessy says she "did the right thing" as protesters shout "shame."
After voting for a measure to give neighborhood preference in affordable housing, board votes for giant development that neighborhood opposes By Tim Redmond The Board of...
Massive Fifth and Mission project could lead to massive displacement. Does the Chronicle remember the I-Hotel?  By Tony Robles SEPTEMBER 2, 2015 -- August 4th marked...