The banks of the Seine, the tree-lined paths of Madrid's Retiro park, the side streets of Izmir, the markets of Fez … and San Francisco's Financial District? You wouldn't expect to see our most authentic, Old World book stall downtown among the shiny shirts, spiked heels, and haircuts. But here in Trinity Place, the tiny plaza just up the street from the old Standard Oil Building, lies GF Wilkinson Books.
Opened by GF "Rick" Wilkinson in 2012, the store is actually three large, shallow display windows that open directly onto the plaza. It sells books ranging from popular California history and classic fiction to collectible curiosities and radical political and labor ephemera. (The prospect of a high-power tech marketer popping by to purchase a copy of George Orwell's more-relevant-than-ever Homage to Catalonia is made wonderfully possible here.)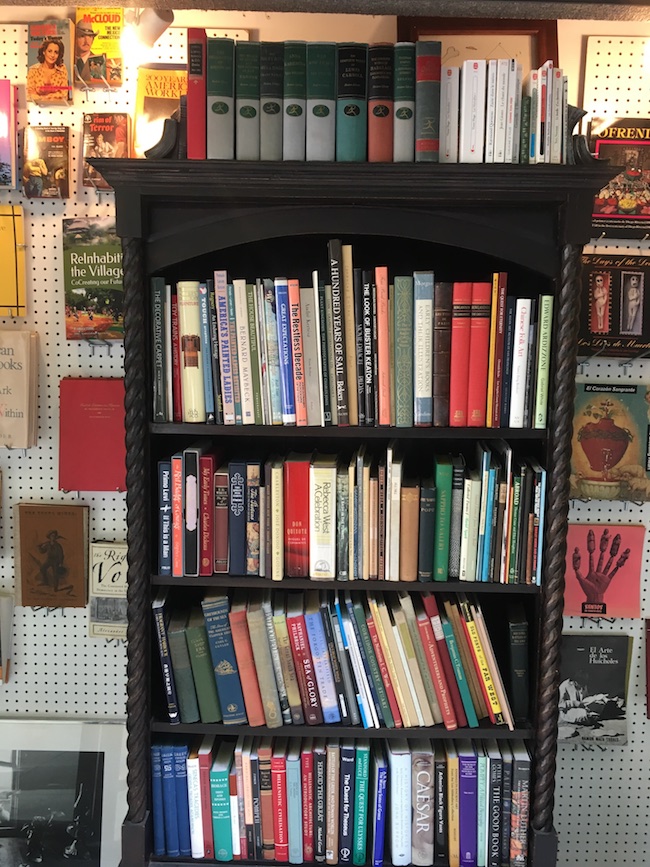 Although it's only been there five years, it's become a vital part of the neighborhood, an oasis of good old-fashioned thoughtfulness and deep engagement in the capitalistic swirl. (When the Bay Guardian office was located at Sansome and Bush, I used to pop by to clear my mind and literally refresh my mental "browser.") 
But when Wilkinson decided to retire the store to concentrate on his online bookselling business, it seemed like GF Wilkinson Books would follow the trajectory of other adored bookstores, including most recently and tragically Aardvark Books and Modern Times, and disappear from the intellectual landscape. While there have been some bright spots for bookstores lately — Dog-Eared Books in the Castro is a lovely success, for instance, and even brick-and-mortar-obliterating Amazon is trying to open bookstores now, however laughably — the general trend is still closure, alas.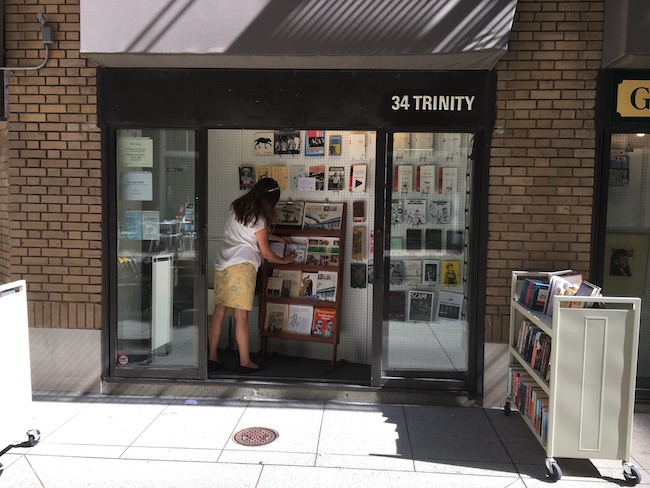 But wait! A new collective of artists, photographers, writers, collectors, and lovers of local businesses called 34 Trinity Arts & News has stepped in to try to save the day. In order to keep the GF Wilkinson space arts and literature oriented, the collective will take over part of the store to sell a fantastic array of zines, poetry, newspapers, political writings, and local publications, as well as display film photography and other art. But it will also keep GF Wilkinson Books alive by continuing to sell Wilkinson's books in one of the three windows.   
A free 34 Trinity opening party will take place Fri/13 at 6pm, featuring live jazz, DJ Ephemera, and a reading by former SF poet laureate Alejandro Murguia. Escape from New York pizza, across the plaza, will stay open late selling food, wine and beer. 
I caught up with 34 Trinity member and organizer Natalia Kresich as she was opening the store on a sunny, perfect day to browse cool books.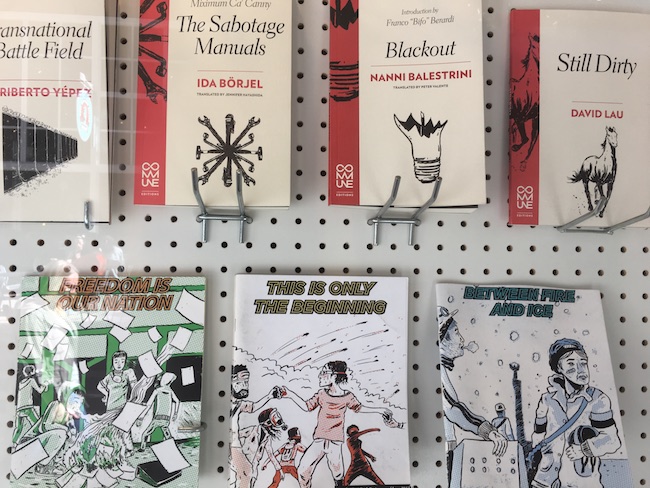 "We were really goaded into action by the loss of so many San Francisco spaces, like Modern Times and Marcus Books," she told me. "There are 10 of us in the collective, and most of us are natives — the rest of us have lived here for years — and we've seen all the changes. So when Rick [Wilkinson] announced that he was looking to retire the space, we jumped into action so we wouldn't lose another cool part of the city." 
The collective started meeting just a month ago, but realized it had enough materials to provide "a new space for art and politics in San Francisco" that expanded on and preserved the work Wilkinson had already done. "It's pretty impossible to gentrify the Financial District," Kresich says with a laugh. "So no one could ever accuse us of that, by launching this kind of project. We think of what we're doing as a kind of de-gentrification, or re-orientation, making these things available in a place that you wouldn't expect."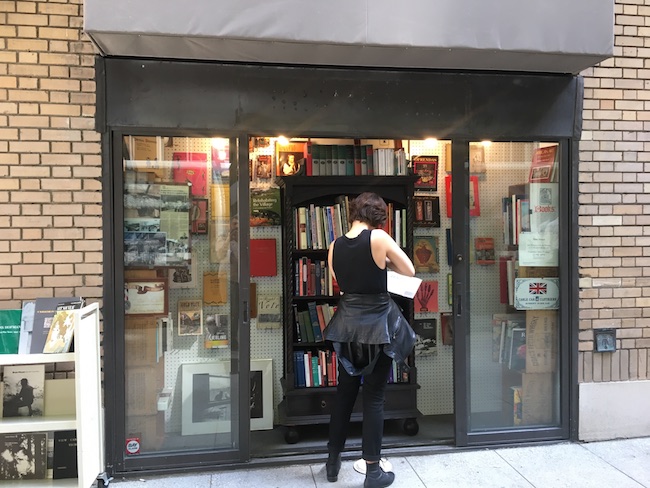 Kresich specializes in film photography, which will soon be shown at the spot, and is a collector of fascinating local history books and political tracts, which are on display as reference materials, among copies of the SF Public Press, poetry chapbooks, commemorative posters of the I-Hotel protests, volumes of the Commune Editions experimental writing series, graphic novels, and so much more for such a cozy space.
When I ask if the 34 Trinity collective is, like the Stud collective which purchased the 52-year-old queer nightclub, attempting to provide a model for how spaces like GF Wilkinson can be saved, Kresich takes a thoughtful pause.  
"That's a very interesting question. I would say, we want to encourage people. If you have businesses you love, form relationships with those businesses, get to know the people behind them, and see if you can find creative opportunities to help those businesses continue. 
34 TRINITY ARTS & NEWS OPENING NIGHT
Fri/13, 6pm-onward, free
34 Trinity Place, SF.
Facebook invite here. 
More info here.