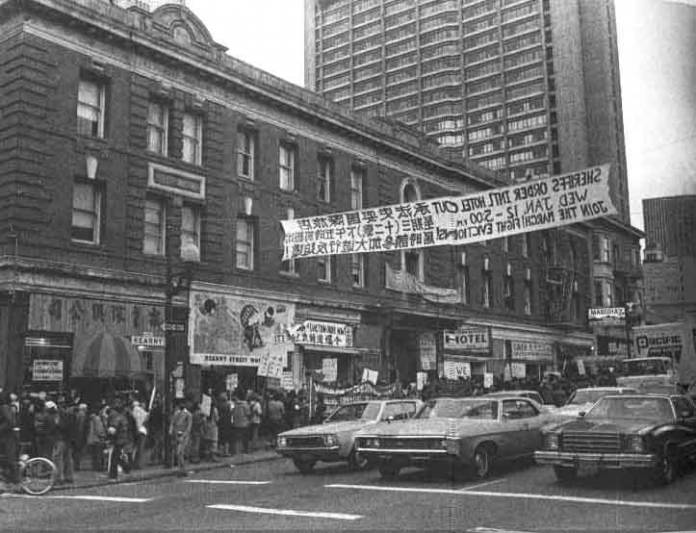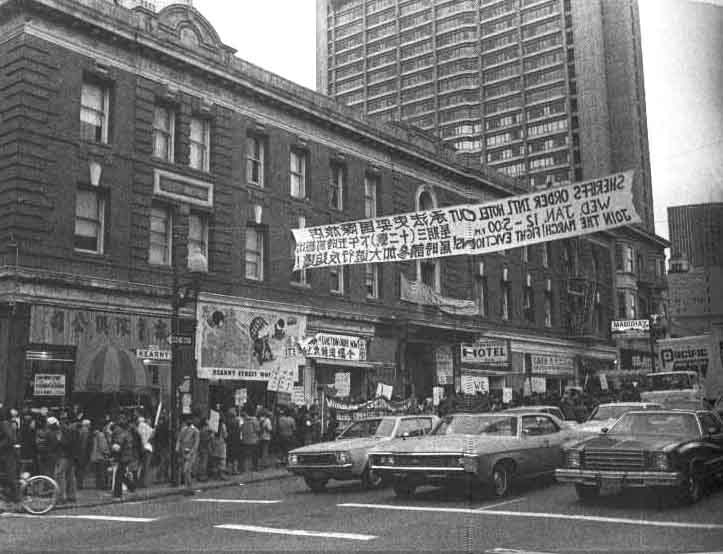 Last year, SFGate posted a video segment called "This forgotten date in San Francisco history." The date in focus was August 4, 1977. The event was the eviction of the tenants of the I-Hotel.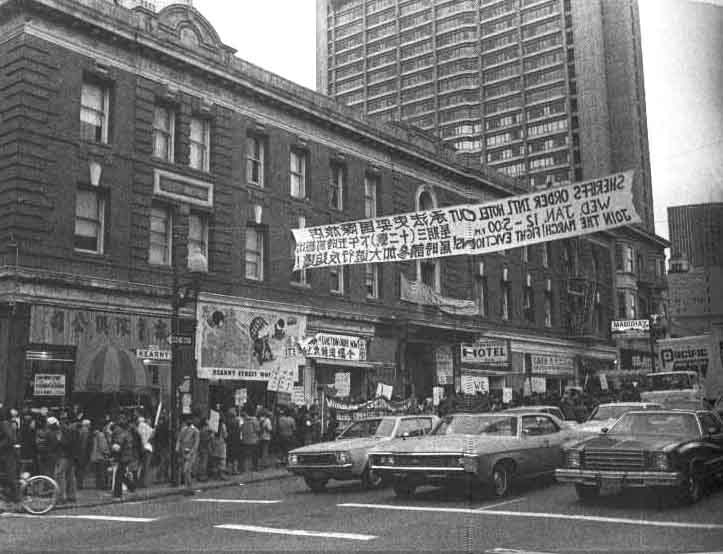 Forgotten date? We didn't forget. We can't afford to forget the I-Hotel and what it meant, what it continues to mean to the landscape, the heartscape that is San Francisco and beyond. We can't afford not to stand up for our rights, can't afford not to take back our lives.
My uncle, poet Al Robles, wrote that the seeds of Manilatown were planted long ago. In the hands of the early manongs were poems, from their mouths they cried and sang their poetry that could wake the carabaos from their sleep. And the I-Hotel was the place where all that was sacred was held.
At the recent Barrio Fiesta in Soma we gathered and held vigil in the spirit of the I-Hotel, which is the spirit of Soma Pilipinas–two roots as one– while the lechon was cooking, waiting for the harvest of our dreams, dreams and visions planted long ago–seeds that were the faces of our lolas and lolos, our tita's and tia's, our youth–ate's and kuya's–a harvest that is us and our story in our neighborhoods, from Manilatown to Soma Pilipinas.
We can't afford to forget, to deny the I-Hotel fight against the death of spirit, a fight against the death of the city we helped to build with our hands, hearts and minds. We can't afford to deny our faces, our lives, our art and poetry and tongue.
"I remember you" was uncle Al's favorite song. Those words would fall from his tongue and rise like the sun as he saw the faces all around him, the faces of his community–the Filipino faces in Manilatown, in Soma. He followed the smell of the rice and adobo and fish in those small rooms that held the heart of our community, the heart of our people.
The dream of the manong came to a halt on a morning when our elders were evicted from the I-Hotel 40 years ago. But the manong spirit, which is our spirit, did not die; we did not forget their struggle for dignity, for their struggle to remember. The real estate speculators, short term rental companies, realtors and the interests they serve want to erase the memory of the I-Hotel. To them, it is blight. There are some within our own community who are ashamed of what the I-Hotel stood for.
To them, I say, LONG LIVE THE I-HOTEL! May we never forget, may we continue to fight against the death of spirit and death of community that is being imposed on us. We can't afford not to.