Stories about Sharing Economy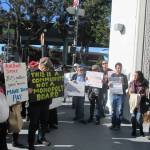 The news media have missed the real story of how a community coalition organized, ran campaigns, educated, and eventually forced the giant corporation to quit posting illegal listings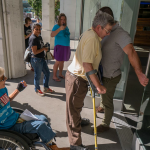 The hospitality giant still allows hosts to reject people with disabilities, and that needs to end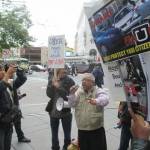 Maybe SF can charge a fee for all the congestion, street damage, and Muni impacts of 45,000 new cars on the streets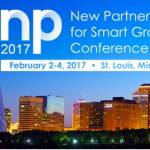 The real-estate industry loves smart growth; here's why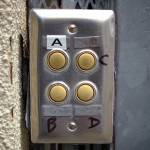 From jury-rigged buzzers to symbols of the surveillance state, Marc Weidenbaum explores the surprising cultural history of SF's humble doorbells.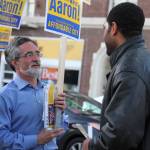 New documentary uses 2015 supe campaign to show how the community is fighting the tech-money invasion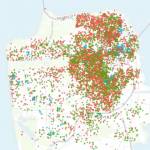 Study shows that more than 50 percent of revenue in SF comes from hosts who are breaking the law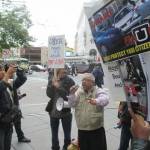 At what point do Lyft, Uber, and Airbnb need to be treated as taxi and hotel companies -- or are we already there?
Tech firm spends $8 million on ads -- and the latest (really stupid) one could cost the election By Tim Redmond OCTOBER 23, 2015 – I...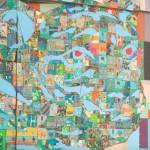 Groundbreaking 2012 arts festival -- which fought Lee's "art washed" gentrification plan -- is revisited with new book and two events, Thu/15 and Fri/16.  By...