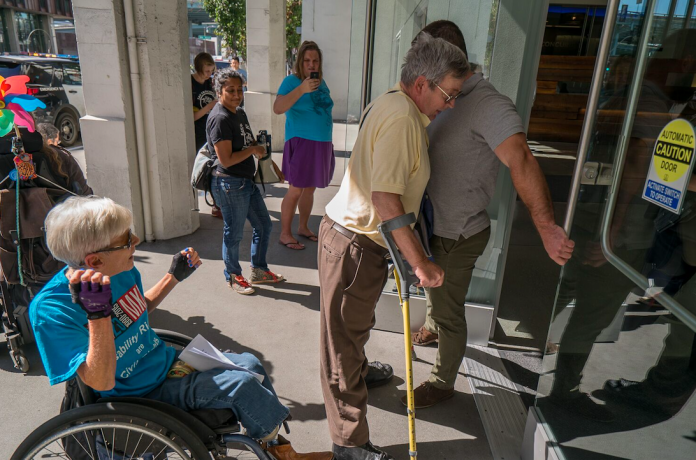 While Airbnb's racial discrimination problems have received widespread public attention, the company's unwillingness to follow the Americans with Disabilities Act and provide disabled travelers the opportunity to "live like a local" (as Airbnb's marketing promises) have gone largely unnoticed. 
But in May, an independent study from Rutgers University, "No Room at the Inn? Disability Access in the New Sharing Economy," found that Airbnb and its hosts routinely discriminate against people with disabilities, turning aside lodging requests from people living with dwarfism, blindness, cerebral palsy, and spinal cord injuries at astonishingly high rates.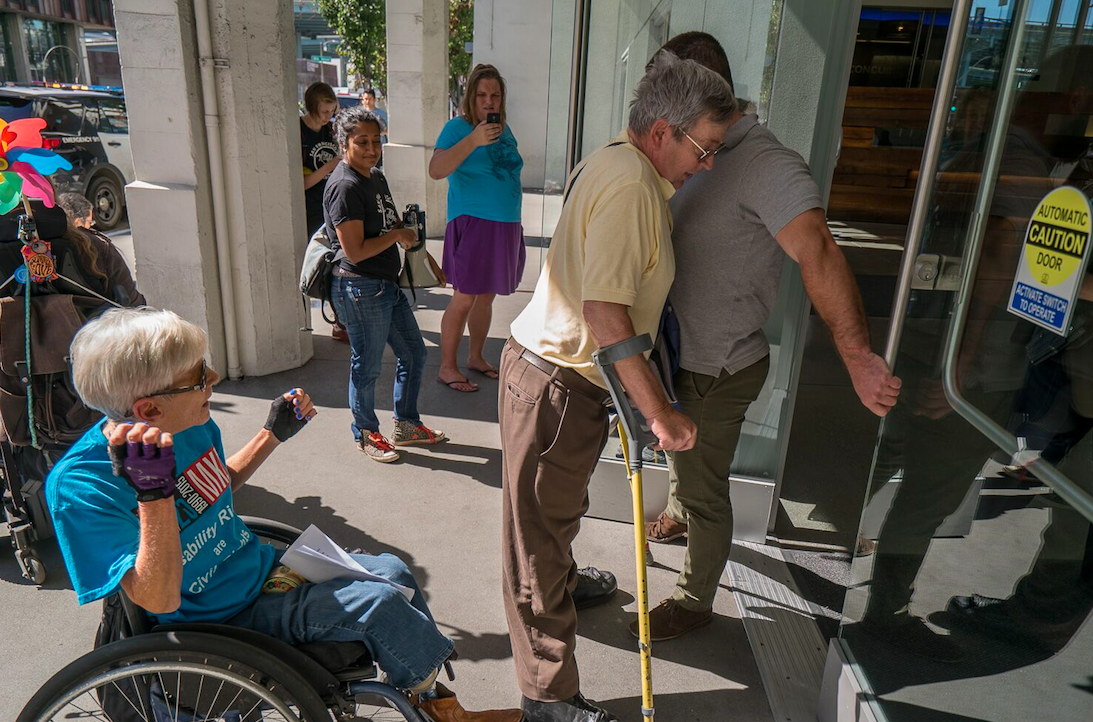 For years, Airbnb argued that it was "just a 'platform,'" a disinterested marketplace where tourists could find accommodations in residential housing units. As such, Airbnb argued, it was categorically exempt from any regulations and laws that apply to traditional businesses. 
When its "hosts" were found to discriminate against African Americans, Asian Americans and gays and lesbians, Airbnb loudly protested that it has "zero tolerance" for racial intolerance and would drop any prejudiced provider. 
Lawsuits filed by discrimination victims, however, were illegitimate, because Federal law provides Internet companies blanket immunity from any challenge to their business practices, at least according to Airbnb lawyers. Airbnb itself could not be held responsible for its users' bigotry. 
That argument didn't pass muster with a Federal judge, when Airbnb challenged San Francisco's right to hold platforms liable for illegally renting housing units to tourists. Cities have the right and ability to regulate commerce, according to the Federal court. 
Airbnb is one of the largest providers of tourist accommodations in the world. The company claims that it has more than three million listings in 165 countries and expects to book 100 million guest stays this year. Its current market valuation of more than $30 billion exceeds the value of the world's largest hotel chains. But according to independent researchers at Rutgers, "people with disabilities were less likely to be preapproved and more likely to be rejected outright" by Airbnb's hosts. 
Airbnb has shown no interest in complying with the health, life safety and disability access standards that are routinely applied to traditional, legal tourist accommodations. It's time for that to change.
There's nothing innovative or disruptive about discrimination, and there's no law protecting a platform's right to embrace it. Airbnb is a dominant player in the travel industry. It's past time for the corporation to assume responsibility for ensuring that all travelers, including those living with disabilities, have access to its accommodations.
Ogle and Planthold are long-time disability advocates.