"Bring Back the Bay Guardian" campaign contributions now worth twice as much toward $120k goal.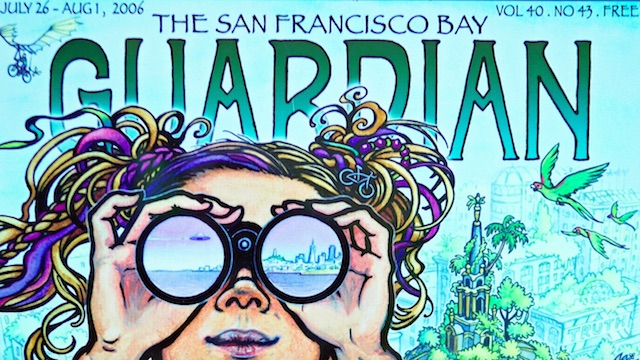 By Marke B.  
A friend of the Bay Guardian has pledged to match up to $40,000 toward contributions to the "Bring Back the Guardian!" campaign. The campaign has raised more than $3000 of its goal in its first few days. The friend, who wishes to remain anonymous and is not affiliated with any political organization, wants "to help us succeed in preserving this valuable piece of San Francisco history and bring it back to life for future generations," Guardian and 48 Hills editor Time Redmond says.
The Bring Back the Bay Guardian campaign hopes to raise $120,000 in the next two months through online fundraising platform Indiegogo. The money will be used to rescue the Guardian newspaper archives, digitize 48 years of the alternative newsweekly's issues, and relaunch key features like Best of the Bay, Guardian Clean Slate Endorsements, and the annual GOLDIES Arts Awards.
So far the campaign has raised almost $3500 from 44 backers in its first days, and continues to receive widespread media attention. The campaign was launched after former editors regained the rights to the paper. You can read more and contribute here.