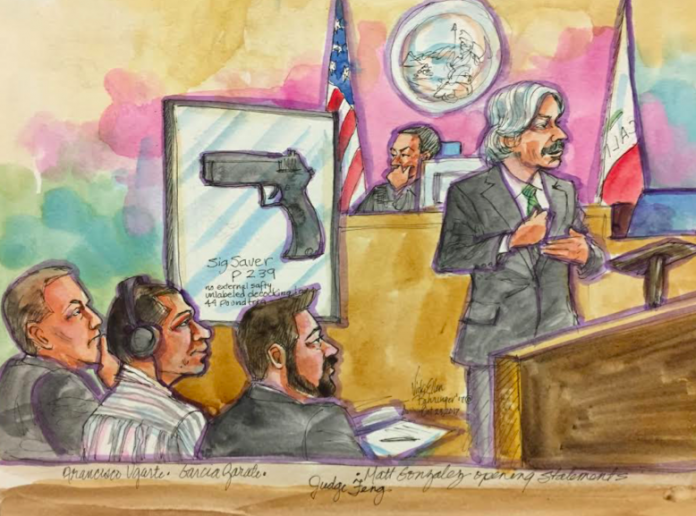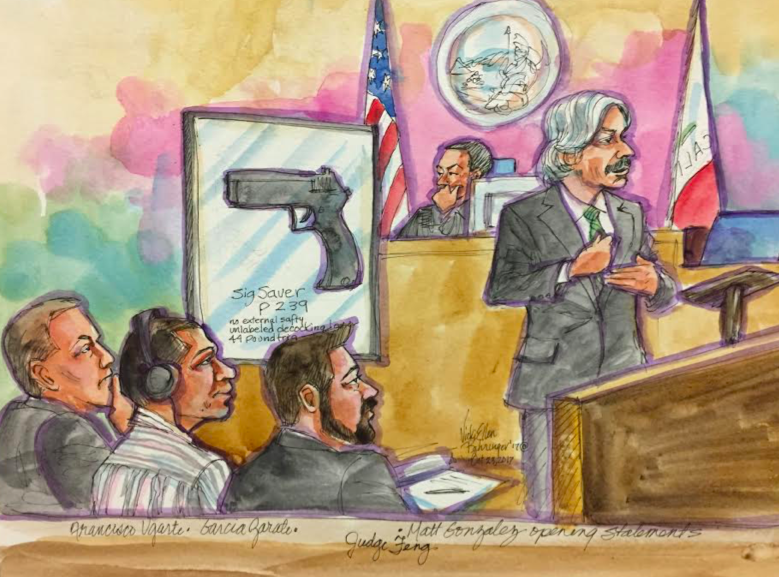 San Francisco police Officer Scott Hurley is trained to discover evidence or explosives suspected to be underwater.
But on July 2nd, as he felt through debris, boulders, and silt on the Bay floor in zero visibility he veered off the course in his search. It was then that he found the gun: "My hand slipped through the cervices between two rocks. And my hand touched something that felt unique," Hurley said Wednesday in San Francisco Superior Court.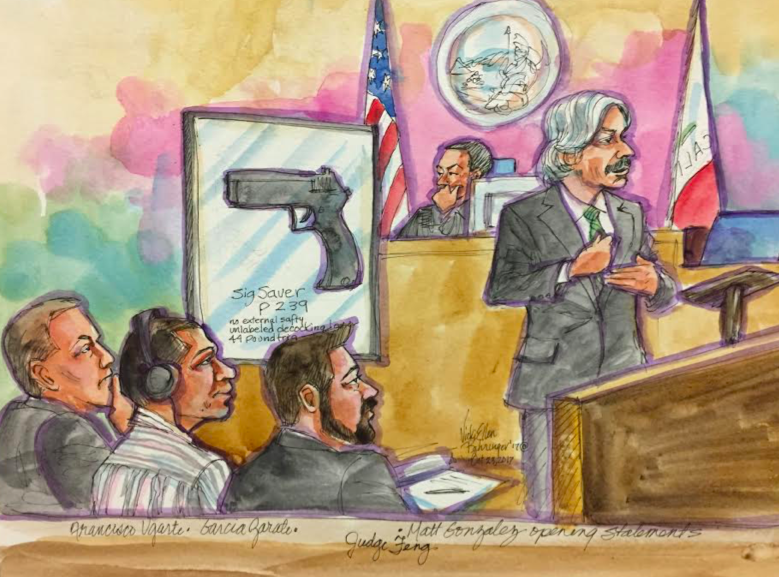 Hurley had found the stolen .40-caliber handgun, that the day before had fired the single bullet that killed Kate Steinle as she strolled with her father along the pier.
On the third day of the trial of
Jose Ines Garcia Zarate
, who is charged with the fatal shooting, the prosecution focused on the aftermath of the death in an effort to prove that the 45-year old Mexican citizen
intentionally shot Steinle and should be convicted of second-degree murder.