PARTY RADAR As always, but especially in the last politically horrific year, the dance floor is a beacon for and a bastion of love, peace, and unity that transcends race, sexuality, and gender. Even the harshest noise show and the most clinical techno underground offers a communal warmth the outside world does its best to shut out and up. This weekend, set aside to honor Rev. Martin Luther King, Jr. offers plenty of opportunity to spread his message through music, dancing, and some glorious carrying on. 
FRI/12: MARTINEZ BROTHERS The adorable Bronx duo rocketed to fame as teens full-bent on reviving classic house vibes: That's a ubiquitous goal these days, but the Brothers keep rocketing ahead of the pack with a sunny attitude and serious skills. 9pm-3:30am, $15-$25. Public Works, SF. More info here. 
FRI/12: SWAGGER LIKE US PRESENTS JIBBZ The Bay's most vibrant queer hip-hop etc. party brings in Oakland global bass and Afrobeat producer to swag the decks. Don't miss this. 9pm-2am, $10-$12. White Horse, Oakland. More info here. 
FRI/12: EDDIE C, MARK E. QUARK Fabulous disco-rave vibes from classic DJ Eddie C, while another legend, Mark E. Quark, brings the funky techno. Local duo Diskoalition opens up. 9:30-late, $10-$15. Monarch, SF. More info here.  
FRI/12: WETWARE, ENTRO SENESTRE The Surface Tension parties always guarantee a boundary-pushing experience, and experimental-techno-noise act Wetware and lauded Bank NYC label conch Entro Senestre will not disappoint. 10pm-4am, $12-$15. the Stud, SF. More info here. 
FRI/12: NEON BLACK Sexy synthy retro and future grooves at this party that feels like you're floating through the Drive soundtrack inside a vintage Tron arcade game. With DJs Pendaison, Wyram, Danny Dolorean, and Fact.50. 9:30pm-3am, $5-$10. Cat Club, SF. More info here. 
FRI/12: VRIL "Seemingly out of nothing, through dust and with no bang, Vril appeared on the scene." The burbling-techno Giegling label brought this "shadowy German" to light, the Modular party brings him to the Midway. Don't miss opener Lily Ackerman, one of our most exciting rising DJ stars. 9:30pm-4am, $20. Midway, SF. More info here. 
FRI/12: LAST NITE This fantastic and popular 2000s revival night will have you Strokes-ing out all over again. "It's like we ate Pitchfork, stole your iPod and then rode off on your track bike." 10pm-2am, $5-$10. Make-Out Room, SF. More info here. 
SAT/13: KETIOV AT VIVVY'S GRAND OPENING Vivvy's Grand Opening is our most surreal drag night, with enormous concepts a Payless budget. Ketiov is a solo project by Voitek, half of incredible techno duo Catz 'n Dogz. Vivvy will be dropping jaws, Ketiov will be dropping deep disco-update jams. 10pm-4am, $10. The Stud, SF. More info here. 
SAT/13: EVIGT MÖRKER Swedish techno wiz wows with incredible selection and mixing skills — I'd expect nothing less from the awesome Sure Thing party. The back room on this one will be an ambient wonderland, with Topazu, Experimental Housewife, and more. 10pm-4am, $15-$20. F8, SF. More info here. 
SAT/13: NICO STOJAN (AND FAREWELL PETER BLICK) One of the most awesome people on the scene, Public Works honcho Peter Blick, is moving to Colorado (he'll still be popping in to throw some great parties) — say farewell as he DJs alongside Berlin expansive-technoist Nico Stojan, with Oceanvs Orientalis and Ramona Wouters. 9pm-4am, $15-$20. Public Works, SF. More info here. 
 SAT/13: POUND PUPPY Woof, woof, sailor. This monthly scruffy circle-sniff is all about cute beards and very good music. DJ Jeremy Castillo from Club Lonely paws the decks this time around, with space jams galore. 10pm-2am, $10. Eagle, SF. More info here.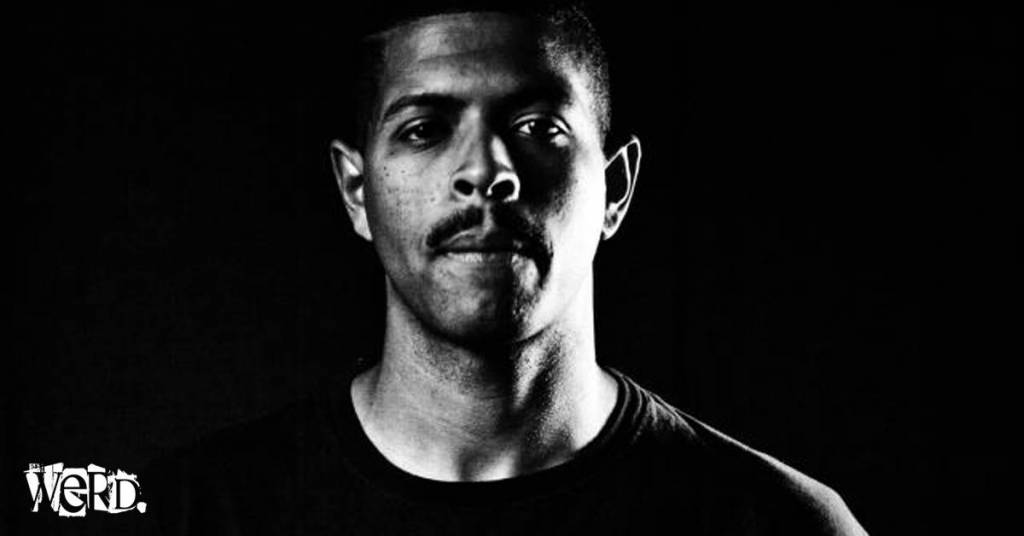 SUN/14: LANDO AT WERD Aw, nice one! One of my favorite local producers of the aughts is back in town for this semi-union of the great Icee Hot party at weekly techno joint Werd. With Elexos Park and CZ. 9pm-2am, $5. Monarch, SF. More info here. 
SUN/14: MISS WHO WHO'S CELEBRATION OF LIFE A beautiful and legendary presence on the dance floors of SF left us last month. I've known Miss Who Who (and her ever-present handkerchief) for decades, since we danced together every weekend, all weekend, at the End Up. The SF scene is diminished with her passing, but this celebration of life will be a joyous reunion in her honor. With DJ David Harness. 5pm-10pm, free (donations encouraged). The Midway, SF. More info here. 
SUN/14: RESIST – THE DOWNWARD SPIRAL A dazzling troupe of drag performers — Dia Dear, Profundity, Nikki Jizz, Miss Rahni, Uphoria, Qween, Reverend Lysol, Kuntrol Alt-V, Glamamore, more —  taking on the seminal Nine Inch Nails album in its entirety? In order to make a powerful political statement? Sign me up, tie me down(ward). Sun/14, 8pm, $15-$25. Rickshaw Stop, SF. More info here. 
SUN/14: MLK & HNY Honey Soundsystem's annual MLK Weekend celebration comes into its 10th year (!) I'm dying to tell you the special guests, but suffice it to say they represent the incredible diversity of the underground queer dance music scene. One of my favorite parties of the year. 9pm-4am, $20. Audio, SF. More info here.