It's still early, but CNN is telling us that 24 Democrats are ahead in GOP seats (and Beto is leading in Texas!) This will change, but the overall picture is good for the Democrats taking back the House.
We are hearing that the D6 race is close; Joe Fitzgerald Rodriguez at the Ex posted on Facebook that the word at the Election Day lunch was that Sonja Trauss has a great field operation and could wind up winning. I didn't hear that, but I did stop by Haney's HQ late this afternoon and they told me that more than 300 people had packed into the rather cramped space today, so many volunteers they weren't even sure they could fit them all.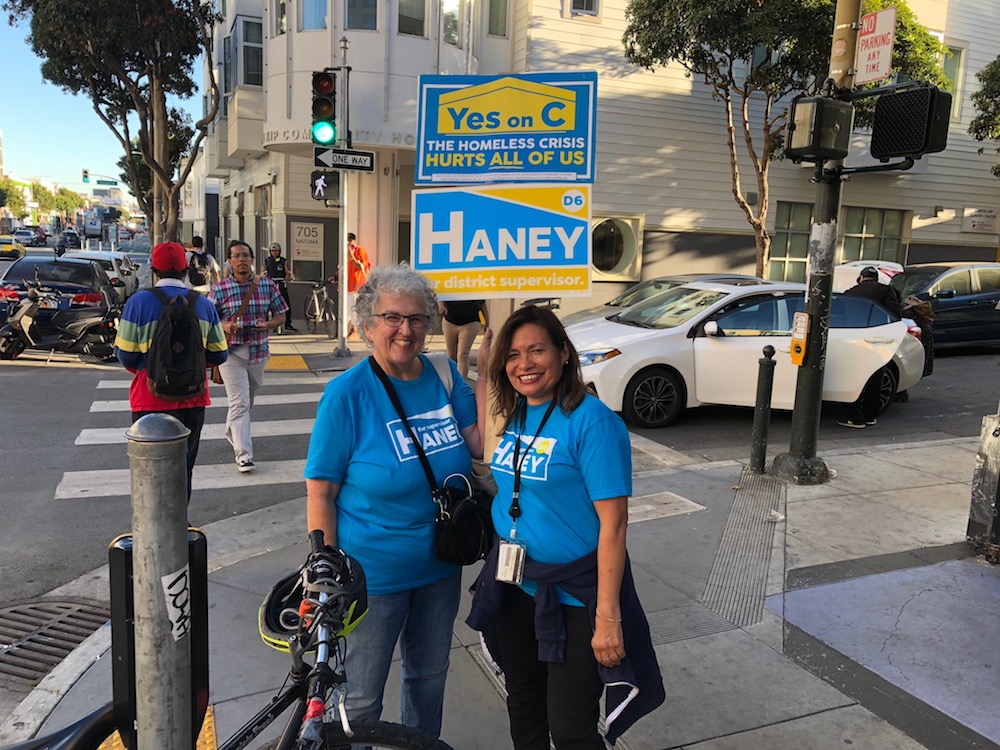 "I'm feeling good," Kyle Smealie, who is helping run the Haney campaign told me. "We have a great candidate."
I saw a lot more Haney posters on the street than Trauss posters, but that's only one indication: Big Tech and Real Estate put more than $600,000 into election Trauss or Christine Johnson.