When Amy Winehouse passed away in the summer of 2011, the British jazz singer joined the 27 Club, a notorious group of brilliant, talented, and fatally flawed vocalists including Jimi Hendrix, Janis Joplin, Jim Morrison, and Kurt Cobain, whose drug- and alcohol-fueled lifestyles left their devotees mourning them far too soon.
Fans admired Winehouse's soulful voice and sincere songwriting on her debut album, Frank (2003) and top-seven follow-up Back to Black (2006) as well as her unique style—signature B-52 beehive, heavy winged eyeliner, and skin-tight cocktail dresses. But they identified and connected emotionally with her struggles.
The six-time Grammy winner's mix of brilliance and insecurity inspired one of the many supporters, who offered tributes—flowers, teddy bears, and candles—outside her Camden house in the days following her death to leave a card that simply stated: "You might not have survived, but you did your best."
Classically trained singer Mia Karter has taken her tribute to the late singer's iconic music and style to the next level with The Winehouse Experience, a nine-piece ensemble complete with a horn section and choreographed background singers that honors Winehouse's warm vocals, soulful songwriting, and signature style with faithful renditions of the original hits, including "Rehab," "You Know I'm No Good," and "Back to Black." They also play the classics that Winehouse herself covered, like "It's My Party," "I Heard it Through the Grapevine," and "Will You Still Love Me Tomorrow?"
I spoke to Karter, who's bringing The Winehouse Experience to San Francisco (Sat/20 at the Swedish American Music Hall) about Winehouse's enduring musical appeal, resonating with her troubled life, transforming into the singer, and what she thinks of the on-again, off-again Amy Winehouse hologram tour.
48 HILLS When did you begin covering Amy Winehouse?
MIA KARTER I began covering Amy Winehouse when I played in nightclubs and bars, and then I started The Winehouse Experience in May of 2014.
48 HILLS What appealed to you about her when you first became aware of her?
MIA KARTER Amy and I share a similar vocal style. She is truly a jazz singer. Motown, soul music, all of the genres she pulls from have depth and emotion with layers of production that convey so well in a live setting.
48 HILLS What was it about her music and-or her personality that resonated with you?
MIA KARTER As an independent female artist, Amy's style was unique, but also classic. Her musical roots run deep, while lyrically she challenged the status quo. She spoke about her addiction and she told the dark side of the story of love in a way that was brutally honest and poetic. It made some people uncomfortable, but it resonated with me.
48 HILLS How did you learn of her death and how did that impact you?
MIA KARTER I learned of Amy's death on the news; it was tragic. I think it's always devastating when a young artist who has barely begun sharing their talent, is lost. Amy had so many more songs to write. Doing this show really demonstrates how influential she was because her fans adore her and they keep coming out.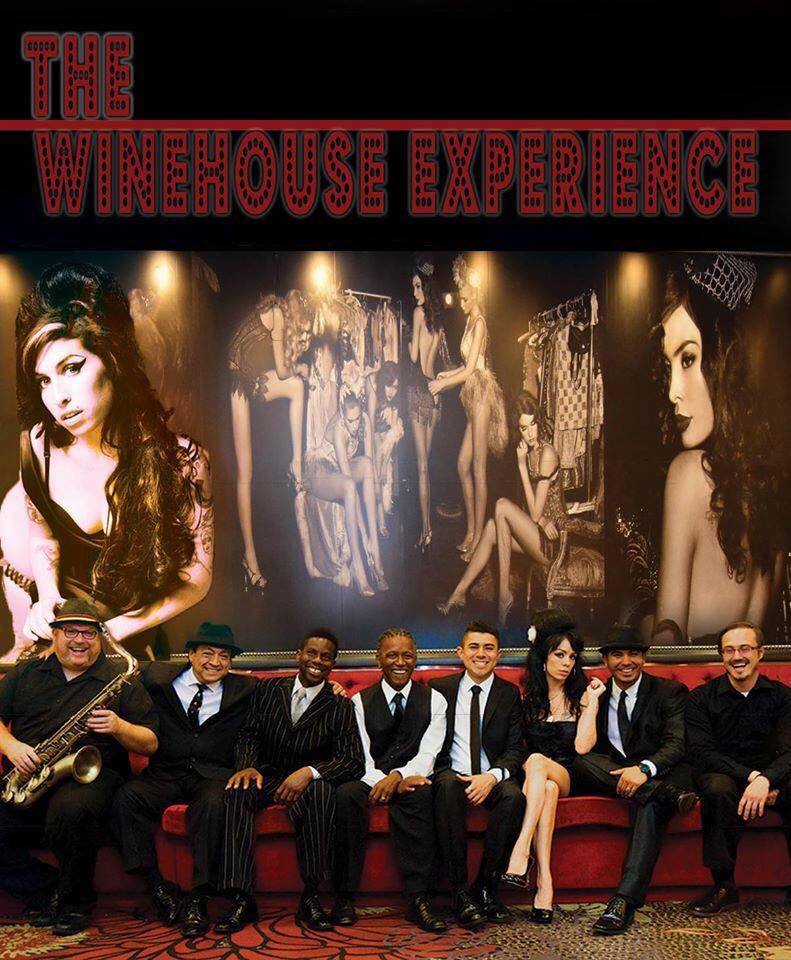 48 HILLS You have such a beautiful voice and have done your own music. Why start an Amy Winehouse tribute band as opposed to just focusing on your own material?
MIA KARTER I have written and recorded lots of my own material over the years. Originally, the tribute band was put together to perform a couple of shows. I never expected it to have the success it did. The reception has been so wonderful, so we have continued.
Amy's fans are devoted to her and it's truly an honor to bring her music to the stage with an incredible group of talented musicians and give them the chance to experience it.
48 HILLS How do you transform into her each night? What goes through your mind when you're performing as her? Are you, in some way, embodying her?
MIA KARTER Hair and makeup is an intensive two-hour process. I do not consider myself to be embodying her; I am paying tribute and celebrating her music and her legacy.
48 HILLS What do you think about the Amy Winehouse hologram tour? Is it appropriate or inappropriate and why?
MIA KARTER I'm not sure how I feel about it, but it's a little bizarre. I'm not sure you'll be able to get the energy that you get from a live artist interacting with the crowd and the band.
THE WINEHOUSE EXPERIENCE
Sat/20, 7:30pm, $20-$30
Swedish American Hall, SF
More info here.