Every time Leon "Kaleta" Ligan-Majek—known as simply Kaleta—uses that Fela meets James Brown grunt, leaping from the breadbasket, that's a cultural signpost indicating "get ready." It could be an upcoming horn line stretch, some deadpan funk groove, or Kaleta's readiness to unleash some "tear innit" guitar solo you did not see welling up just seconds ago. Whatever the case, donʻt mistake it for swag. Thatʻs Africa talking. 
Mèdaho which means "big brother" or "elder" or "teacher" in the native language of Benin, is the first full-length release from Kaleta & Super Yamba Band, who have been collaborating since 2017. This tribute to his brother, who passed in March, comes packed with sinewy organ frequencies, hallucinatory guitar strains moving about chuggy polyrhythms, and horn lines doggedly weaving throughout, carving space around vicious Fela-esque keyboard stabs. Released on the San Francisco-founded imprint Ubiquity—home to the Latin-jazz Cubop and rare-groove Luv Nʻ Haight series—Mèdaho is a really quick and tight nine-song run. Not just a tribute to the bands' influencers…James Brown, Fela Kuti (one of Kaleta's mentors), Orchestre Poly-Rythmo, El Rego and The Funkees. No. 
This is a market correction, re-establishing tradition. 
Afrobeat (or a reinterpreted, American version) runs through the Brooklyn Daptone label with their Budos Band and Antibalas outfits conquering dancefloors throughout the world. But Kaleta, born in the Benin Republic and then relocated to Lagos, Nigeria as a child, became a seasoned versatile musician in the late '80s by playing in legend King Sunny Adeʻs touring group for three years. 
"I was at church when I heard King Sunny Ade sound-checking one block away," recounted Kaleta. "By the time church service was over Sunny Ade's gig was in full gear. I infiltrated the gathering, snuck into the front row to watch the show.
"At the stroke of the last note, right before Sunny Ade disappeared, I went between him and his bodyguard and told him point-blank my want to play guitar for his band. He invited me to his house. I went the next day with a cassette containing songs and guitar riffs I wrote with him in mind. The rest is history."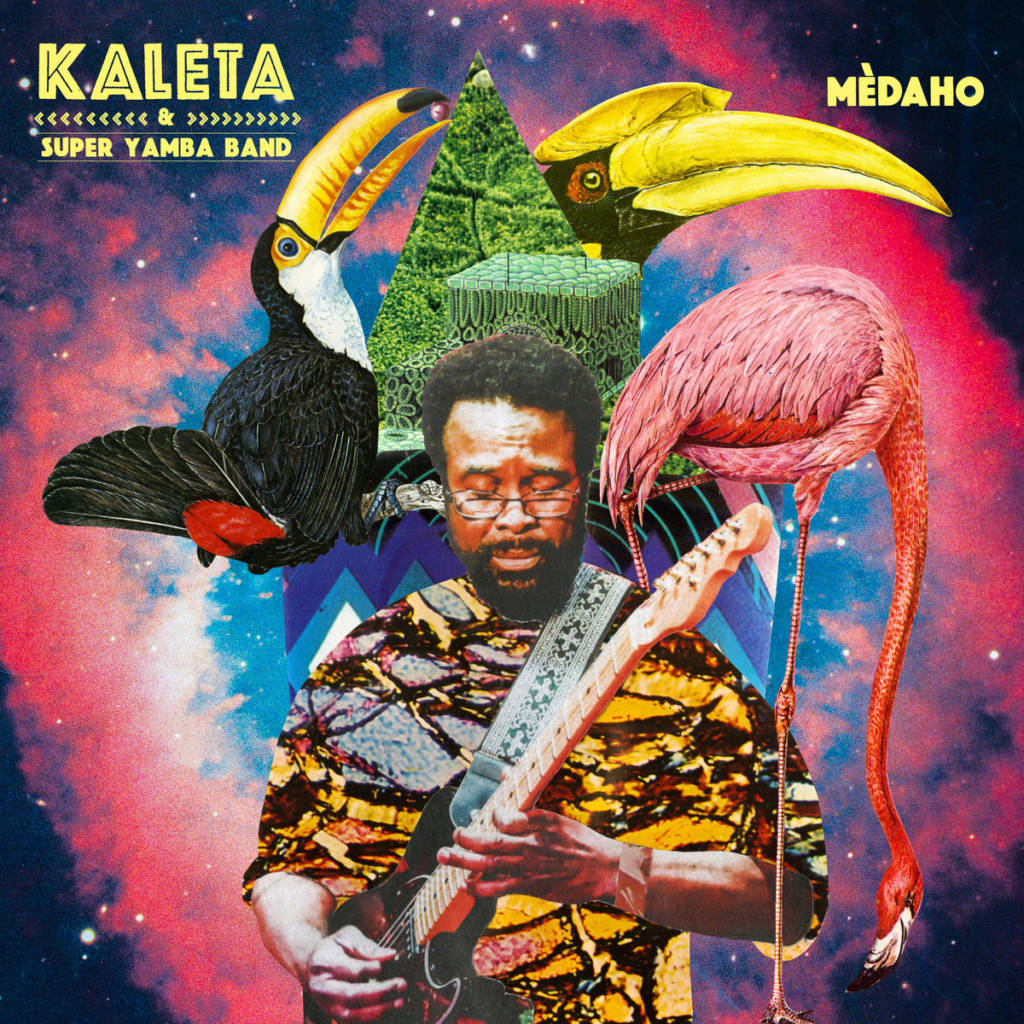 Recording four albums with the juju pioneer, Kaleta went on to sharpen his craft further during the '90s, in Egypt 80, the renowned band of Afrobeat icon Fela Kuti. During this stretch, a master class in rhythm, his grip on the West African genres, highlife, juju, and true Afrobeat became lethal. That training flourishes here on "Gogo Rock," a bullish jam with keen drum swing and cowbells. The only instrumental on the album serves as a ʻcatch up to what we doʻ introduction. With a Santana-like guitar solo by Eric Burns, it wastes no time establishing that wah-wah pedals will be making their presence known. Get familiar.
"Goyito" a push-pull, call and response work of art, showcases the bass guitar and keyboard locked on to a mid-tempo shuffle. This earworm groove, moving at an incremental stride, provides a minimal-plinking organ line laying the path for subtle accents of congas, talking drum, candombe, bells, and shekeres to meander about in. While a boisterous honking sax presence rises up, marching us into the sunshine. This feel, channeling the spirit of Felaʻs classic "Water Get No Enemy", "Goyito" fortifies that sacred trinity of the drum, horn, and organ-moving simultaneously. Loose and precise. All at once. 
Kaleta reminds us here why Afrobeat endures in time.